Services & Facilities
Known as the "Island of Love," Cyprus has always attracted travellers from all over the world who flock to its luxury resorts to take in its beaches, spectacular mountain landscapes, and cultural riches. With the dazzling Mediterranean Sea laid out at its feet, Leonardo Cypria Bay is a complete Paphos holiday experience. It offers waterside relaxation and all kinds of leisure activities for guests of all ages. Beyond the gates of the resort, the island has much more to offer: world-class golfing, romantic horseback rides, sanctuaries of peaceful solitude in churches and monasteries, historical stopovers, and exhilarating outdoor adventures year-round. Here are the facilities to enjoy when you stay at Leonardo Cypria Bay.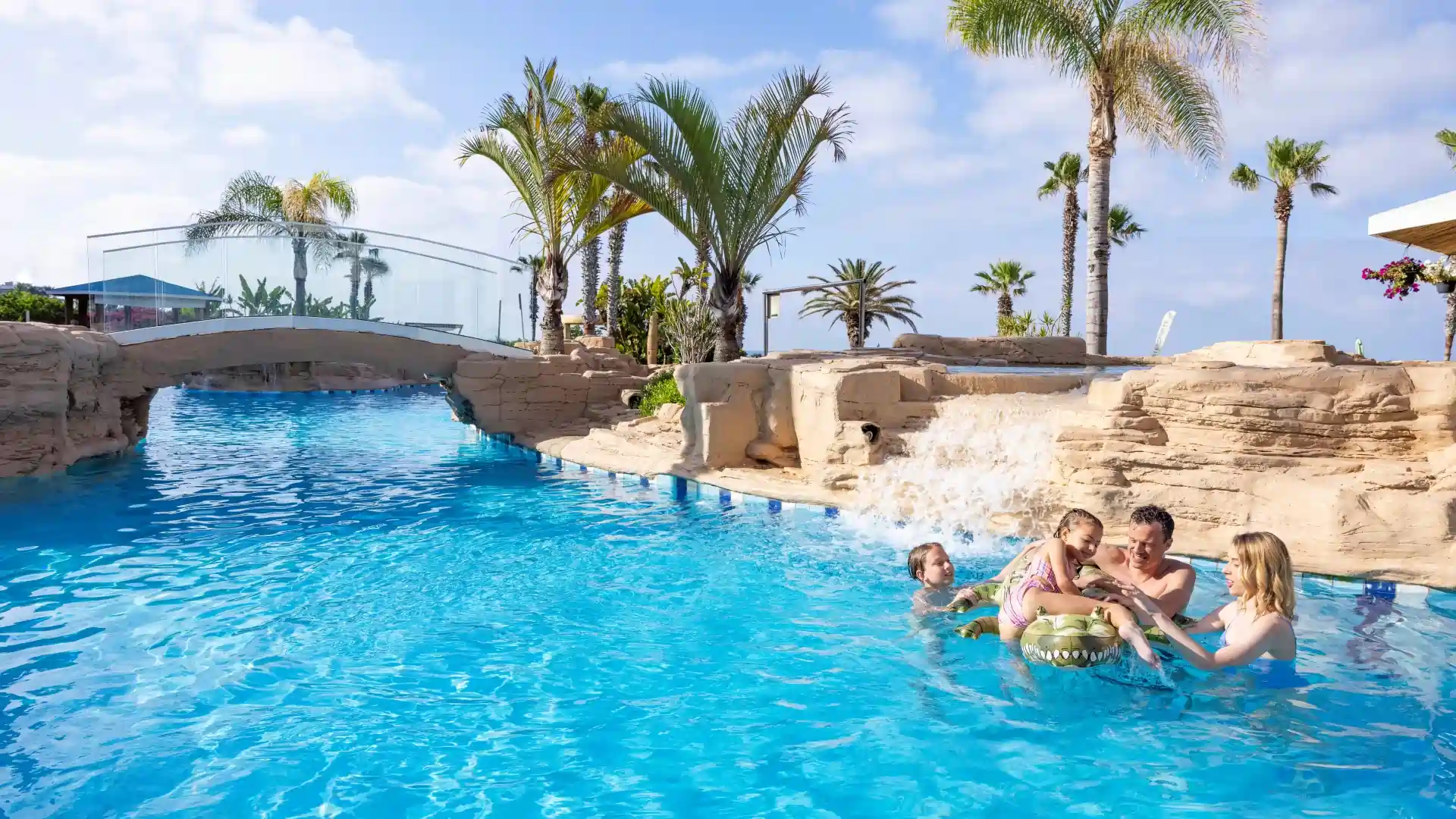 Pool Pleasure
Leonardo Cypria Bay has an incredible setting allowing guests young and old a well-deserved haven from modern-day stresses. By the freeform pool, guests will embrace the real pleasures of an island break: swimming in crystal clear waters and sunbathing in comfortable surroundings. The emerald gardens that landscape the resort carry the breeze in pleasant airstreams cooling you off, while the umbrellas keep you sheltered from the fiery midday sun. The little ones will love our new activity pool with slides and sprinklers. Complimentary sunbeds and umbrellas are available around the pool and at the beach. An indoor swimming pool, which is heated in winter, completes this delightful experience.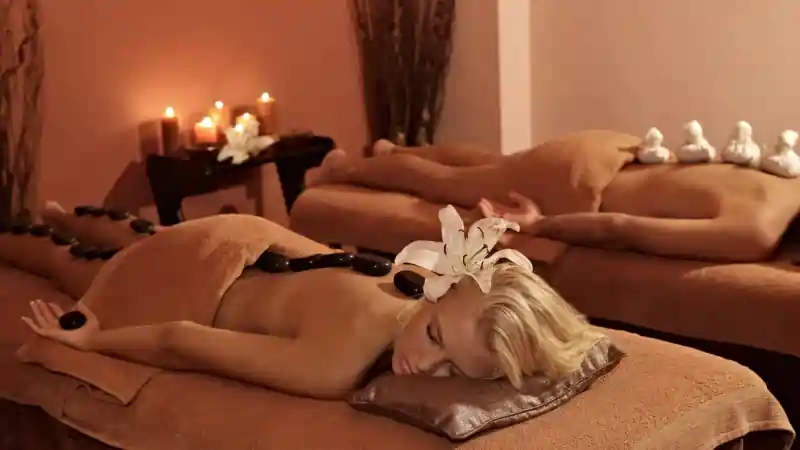 Spa Moments
Guests staying at Leonardo Cypria Bay can always enjoy the spa facilities next door, at Leonardo Plaza Cypria Maris Beach Hotel & Spa (note: guests must be aged 16 or older to comply with the adults-only policy of the resort), which offers a range of therapies that focus on hydration and relaxation, feet and full-body ichthyotherapy treatments, massages, full-service salon with hair styling, manicures and pedicures, makeup, bride and groom beauty packages, and much more. Spa guests enjoy access to amenities like:
Garra Rufa fish baths
Hairdresser and beauty salon for everyday beauty treatments and bridal packages (extra charge)
High salinity Floating Pool, with many health benefits.
Spa access at Leonardo Plaza Cypria Maris Beach Hotel & Spa is not part of the all-inclusive package. You will be delighted to know that we have sauna, steam bath, and hot tub free of charge at Leonardo Cypria Bay.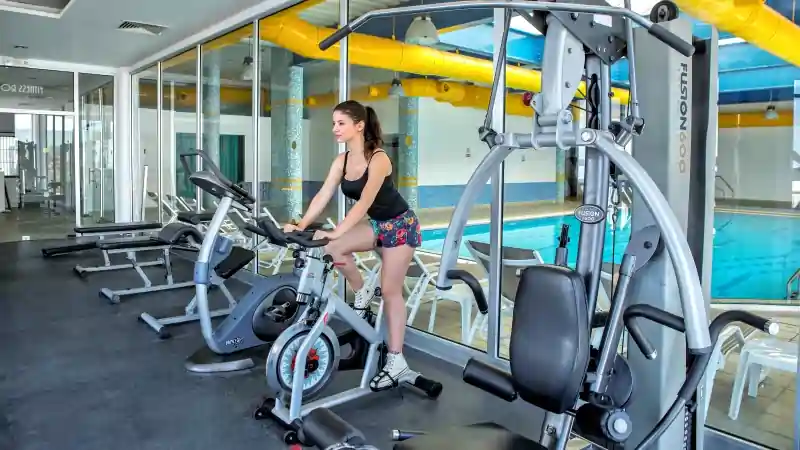 Fitness & Fun
At Leonardo Cypria Bay, you can maintain your fitness routine in our well-equipped gym or keep in shape with a full range of sports indoors and outdoors. You can always do laps in the pool, but you can also partner up for tennis or pick your favourite activity from the ones listed below:
Artificial turf tennis court (deposit required for rackets and tennis balls, additional charge for floodlights)
Beach volleyball
Gym, fitness workout
Pétanque (or Jeu-de-boules - French balls)
Table tennis (ping pong)
Darts
Sauna, steam bath and hot tub
In-house bicycle rental (at a charge)
Pilates
Aqua Aerobics
Other facilities nearby (at a charge)
Two 18-hole golf courses
Horse riding, mini-golf, go-karts
Waterpark at our sister hotel Leonardo Laura Beach & Splash Resort (special prices for our guests)
Various water sports on the beach
Escape Games available at our sister hotel Leonardo Laura Beach & Splash Resort
Squash Court for guests aged 16 or older at Leonardo Plaza Cypria Maris Beach Hotel & Spa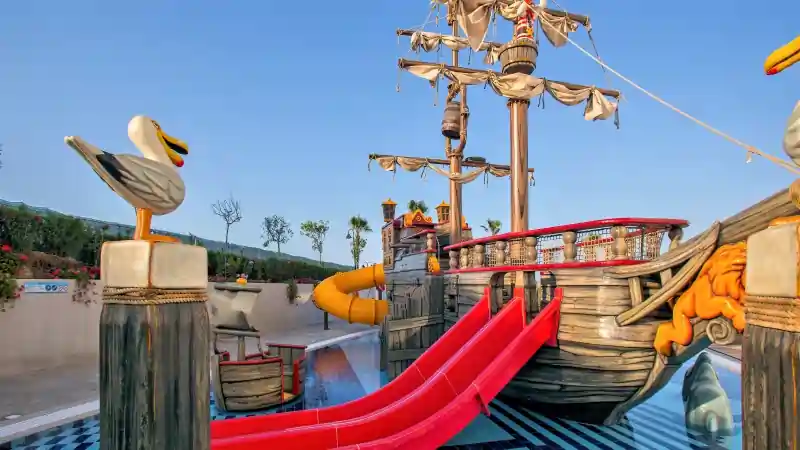 Especially for Children
With the Mediterranean embracing it gracefully, sea-set Cyprus is a natural playground for kids. Unsurprisingly, Leonardo Cypria Bay values its youngest guests and offers fun and educational activities, as well as inspired spaces where they can play safely under adult supervision. From face painting to arts and crafts, Leonardo Cypria Bay proposes a variety of resort activities that encourage creativity and learning. We have many spaces designed with little explorers in mind: children's swimming pool, children's activity pool with slides and sprinklers, children's playground, and even a children's corner at the Blue Horizon Restaurant.
A new Pirate Ship-themed activity pool allows the little ones to cool off and have fun with slides, water sprinklers, and exciting water games.
Kids' Club includes supervised outdoor and indoor games, arts & crafts, and educational, inspiring and fun activities
Participate in our animation and entertainment programme of activities – it's a great way to have fun and make holiday bonds.
Daytime entertainment programme for children aged 4 to 12 (several times a week)
Daytime entertainment programme for adults (several times a week)
Evening shows and live music (several times a week)