Meetings & Events in NYX Hotel Limassol
NYX Limassol offers the perfect venue to host your event, from business meetings and conferences to brand and product launches. At the hotel, great emphasis is placed on the smallest detail in order to guarantee a perfect experience for every guest and visitor to the hotel. We provide you with advanced technical aids ensuring a smooth experience and you can rely on the meticulous service of our highly-skilled team of event planners to be there for your every need.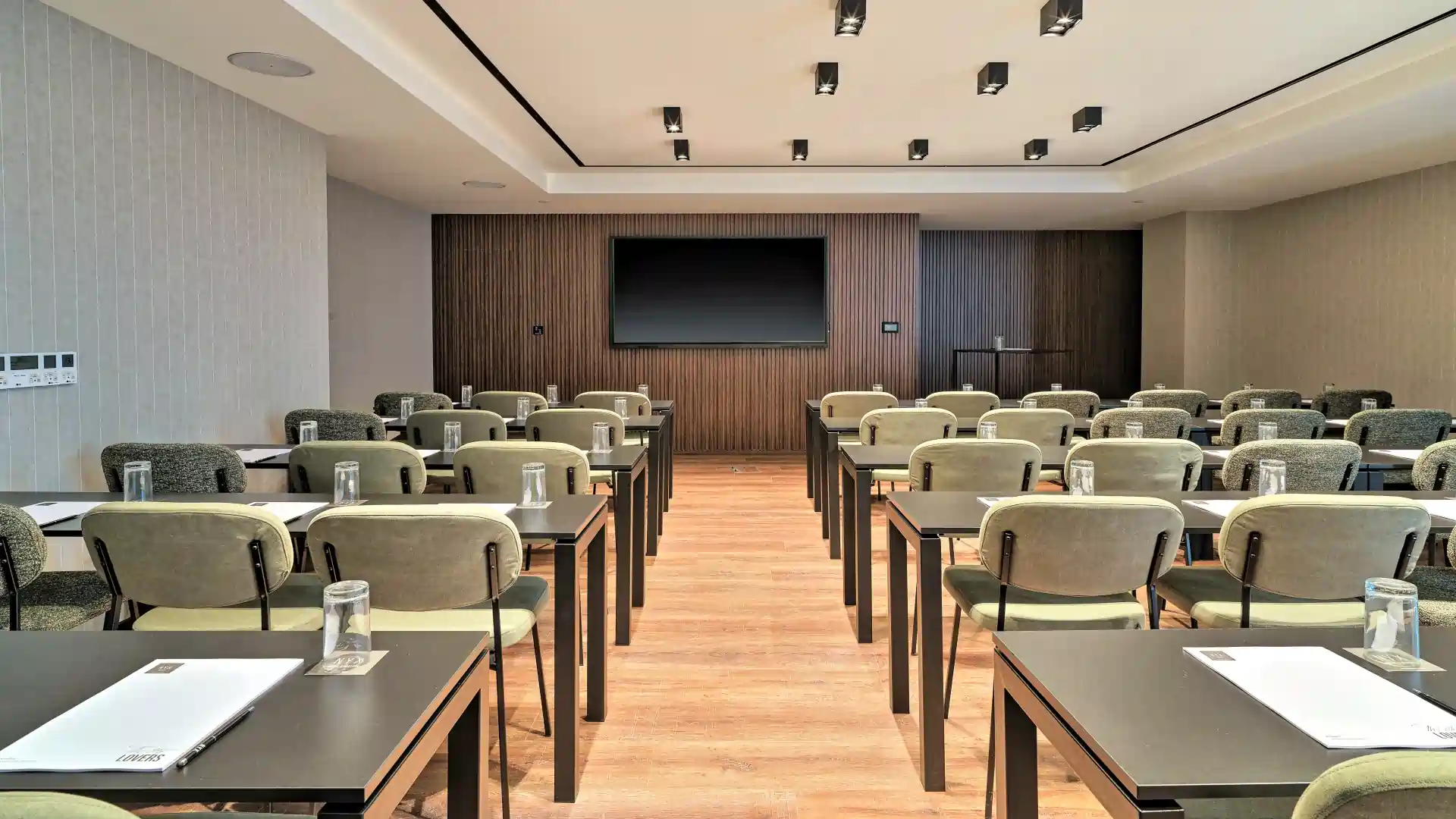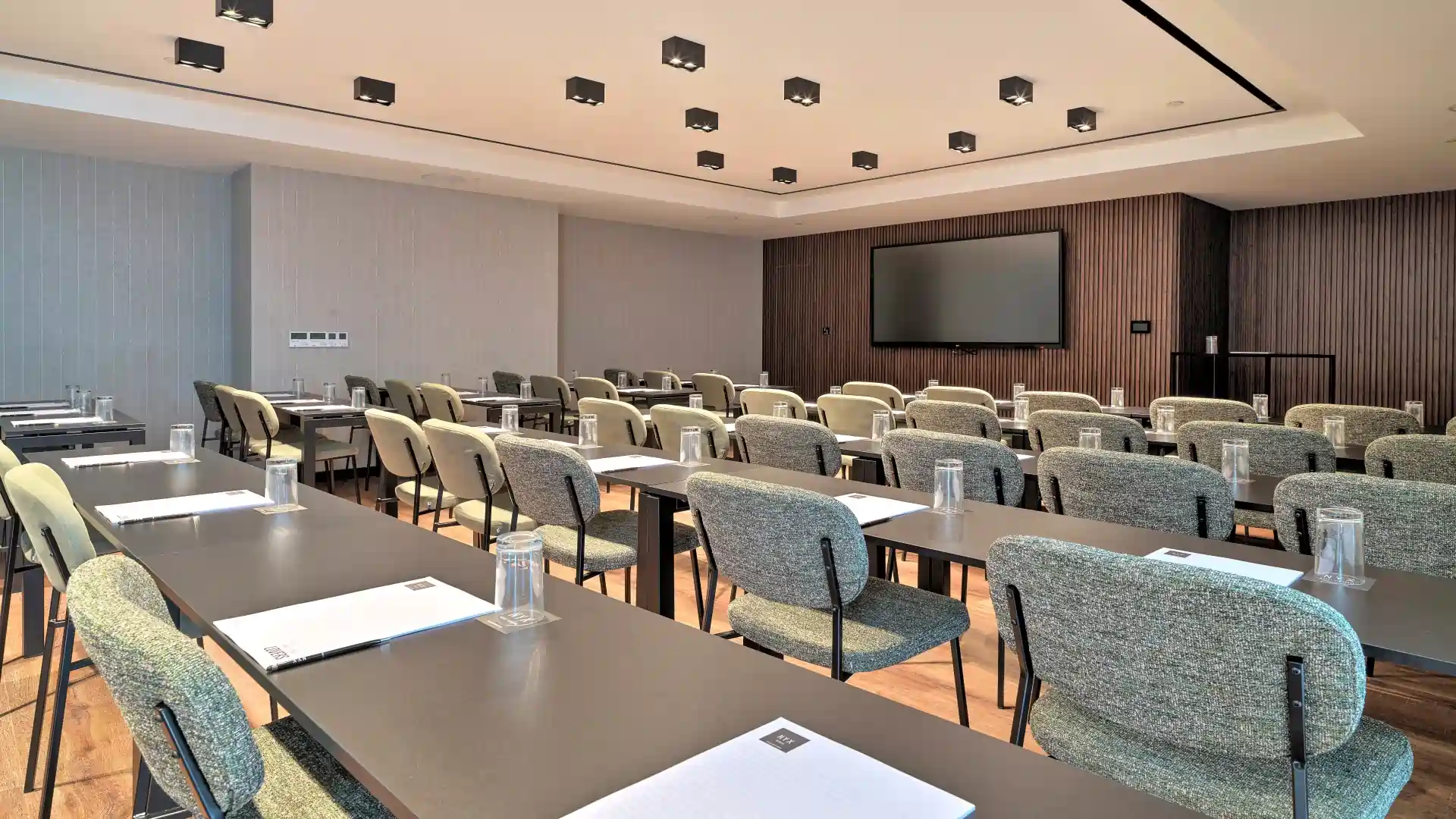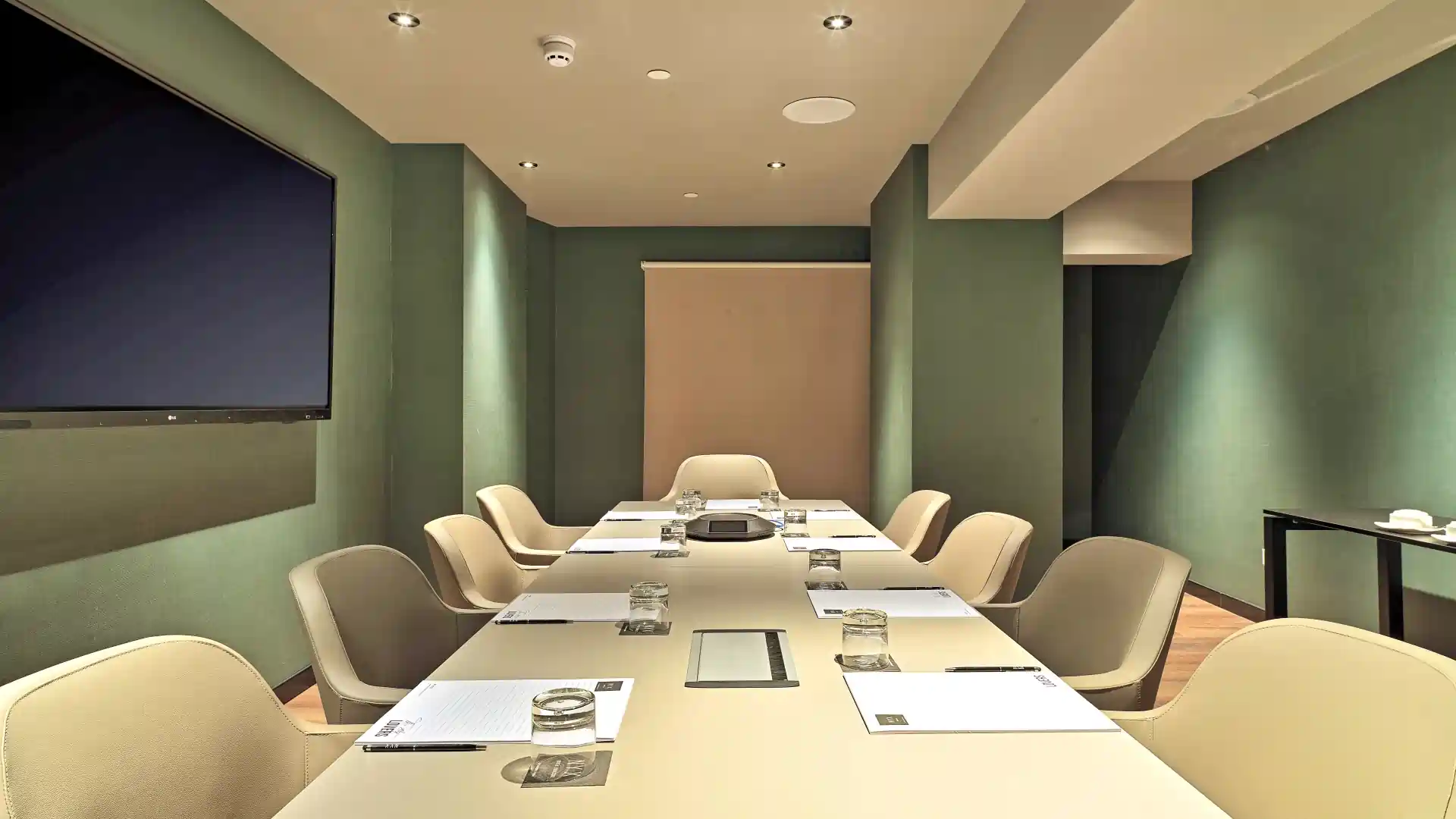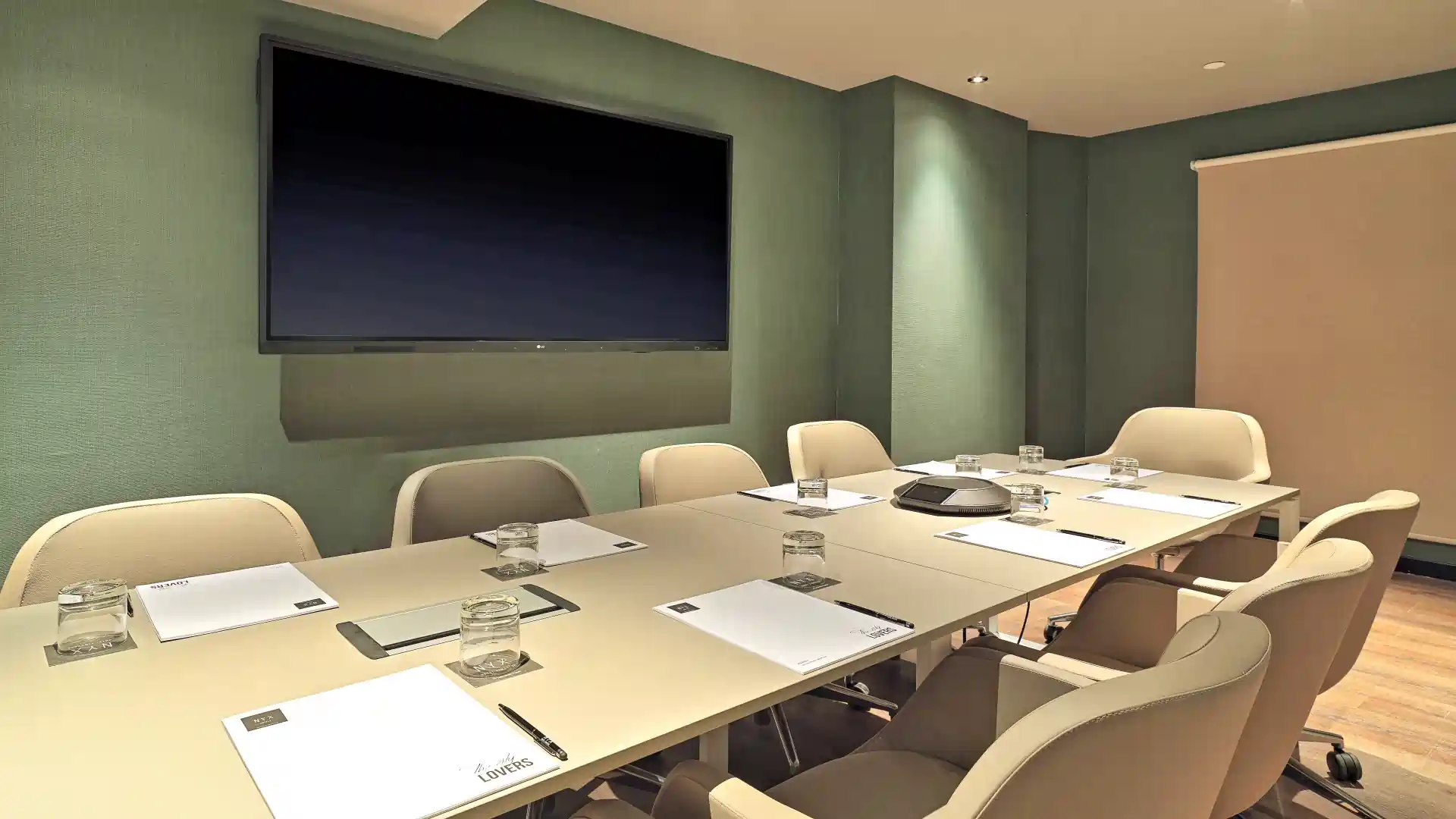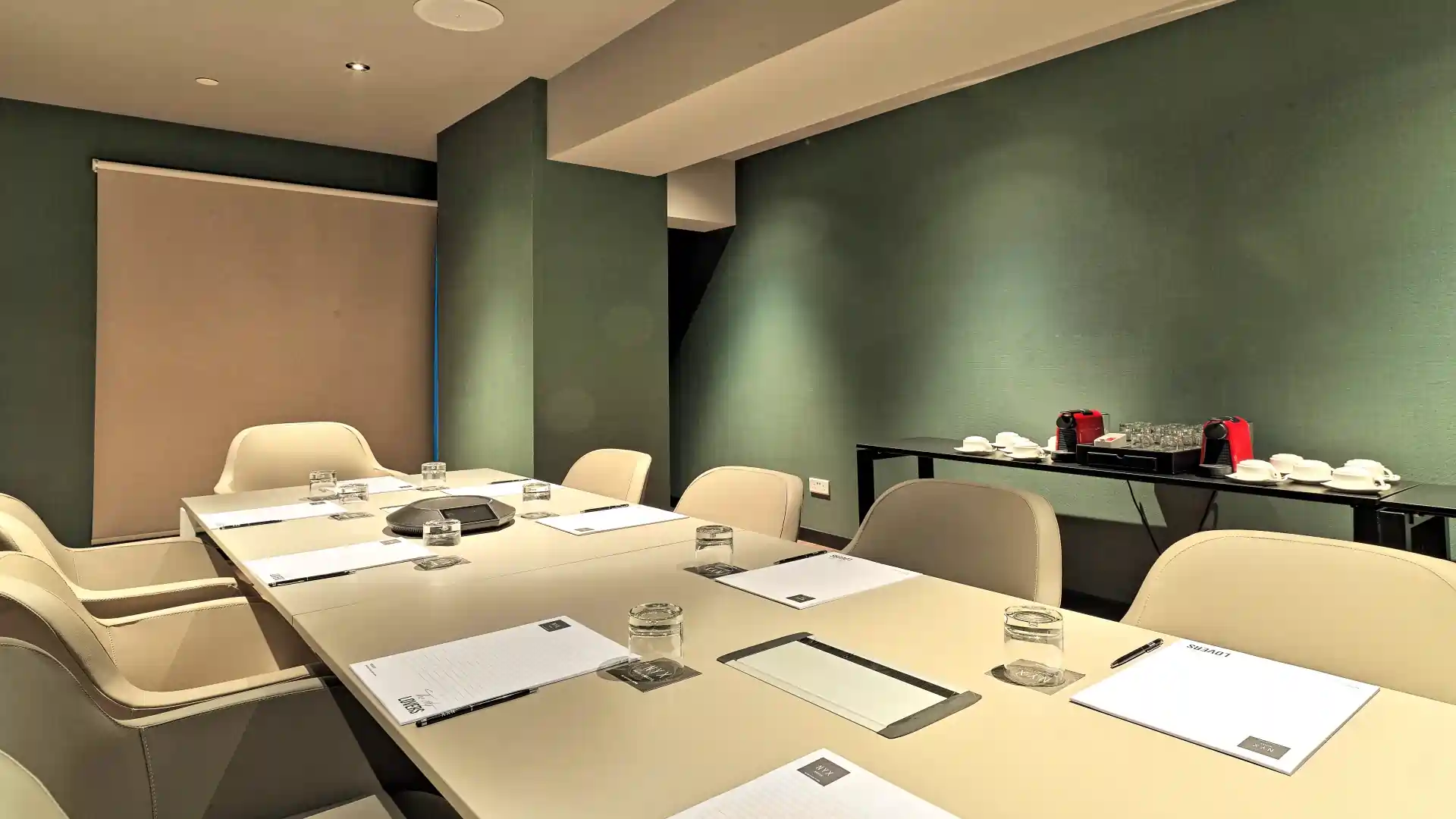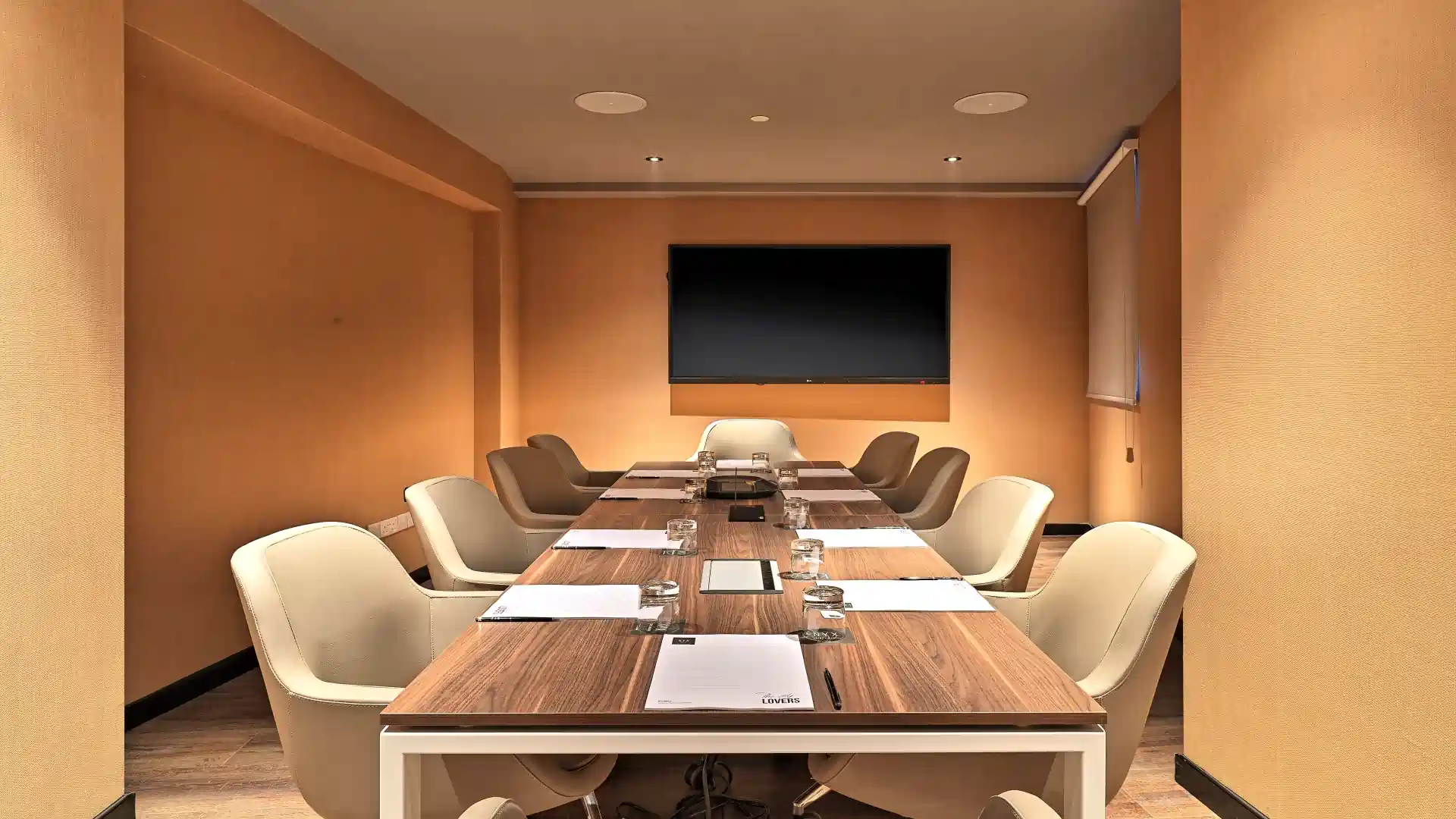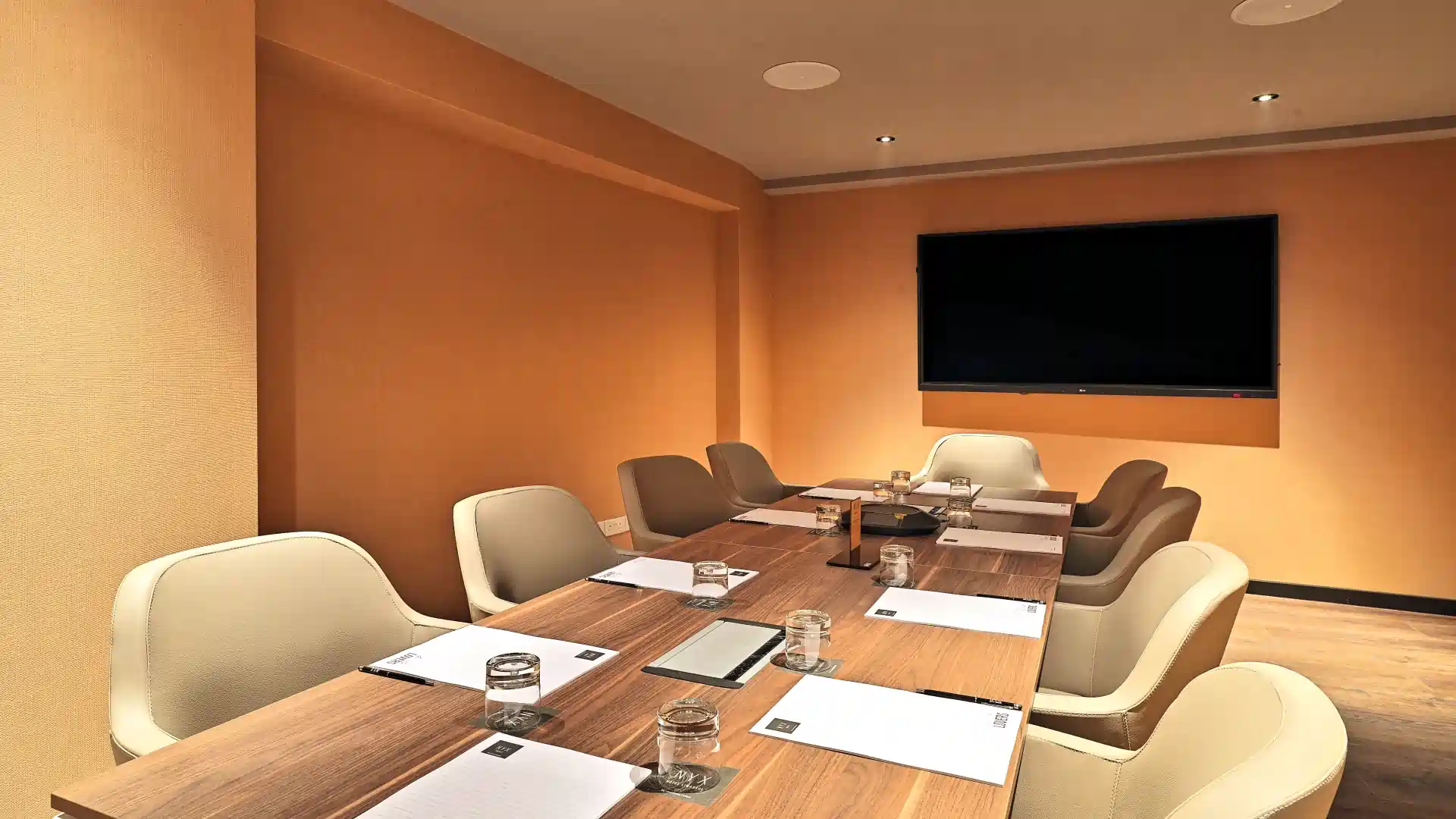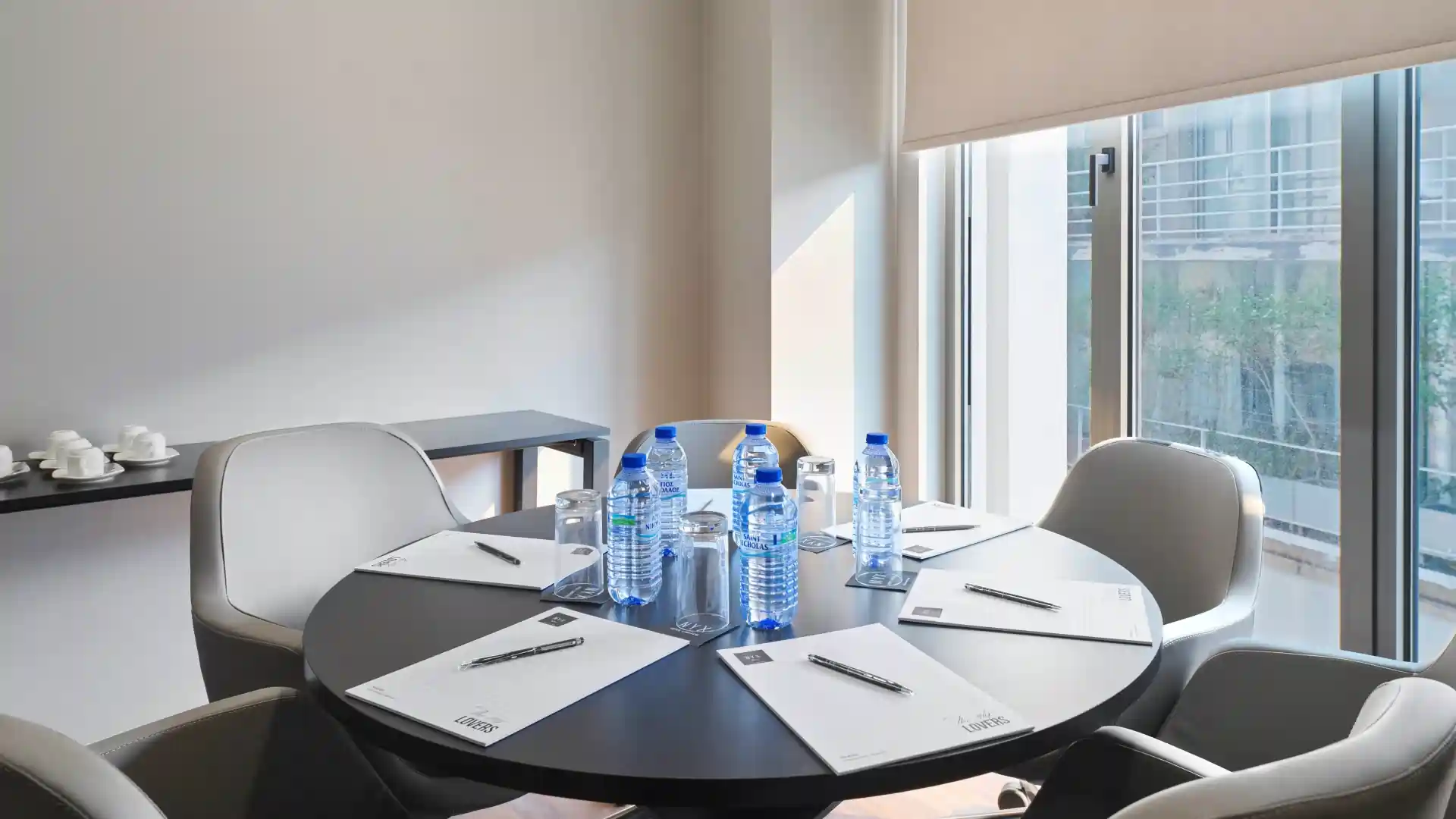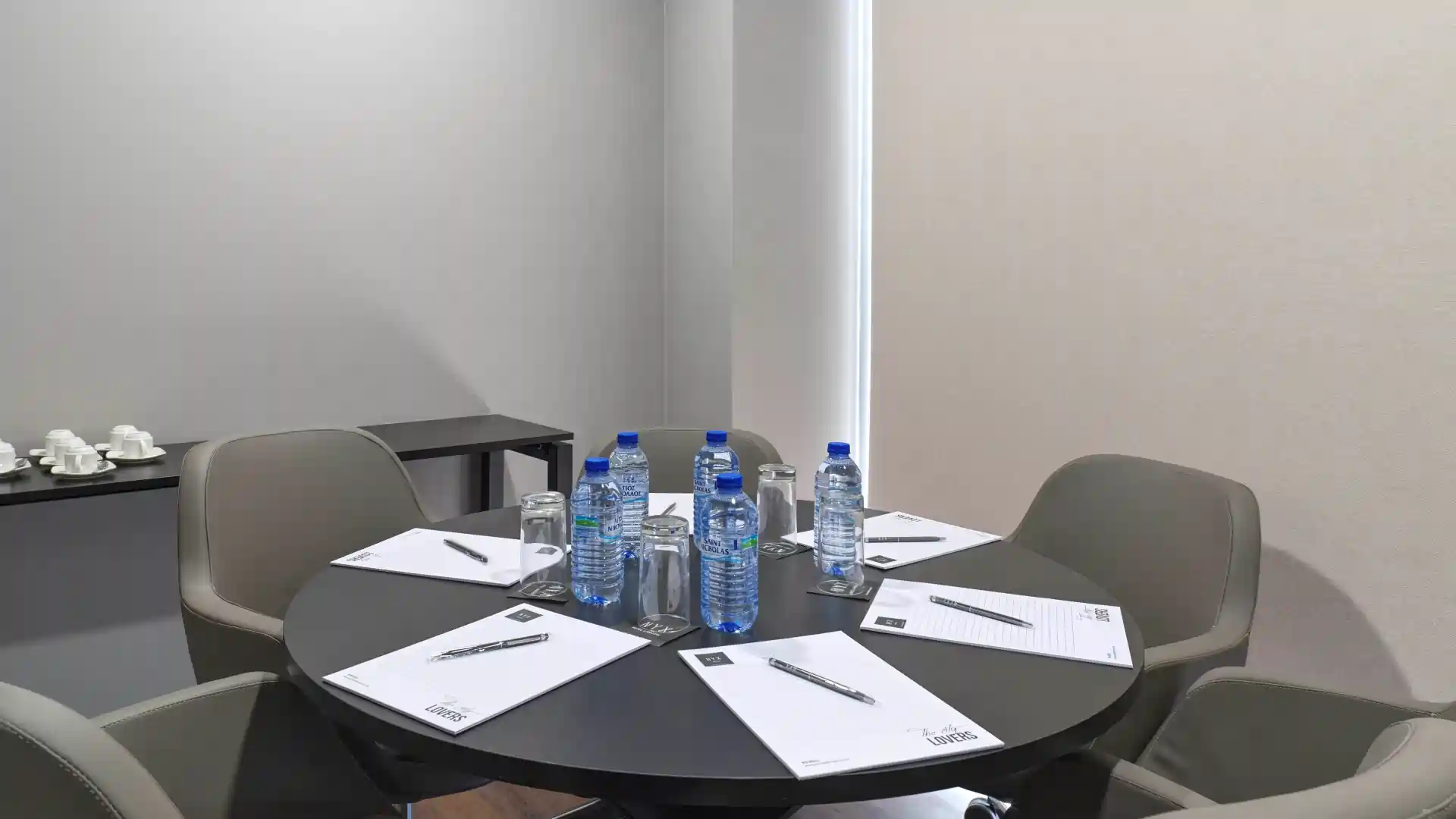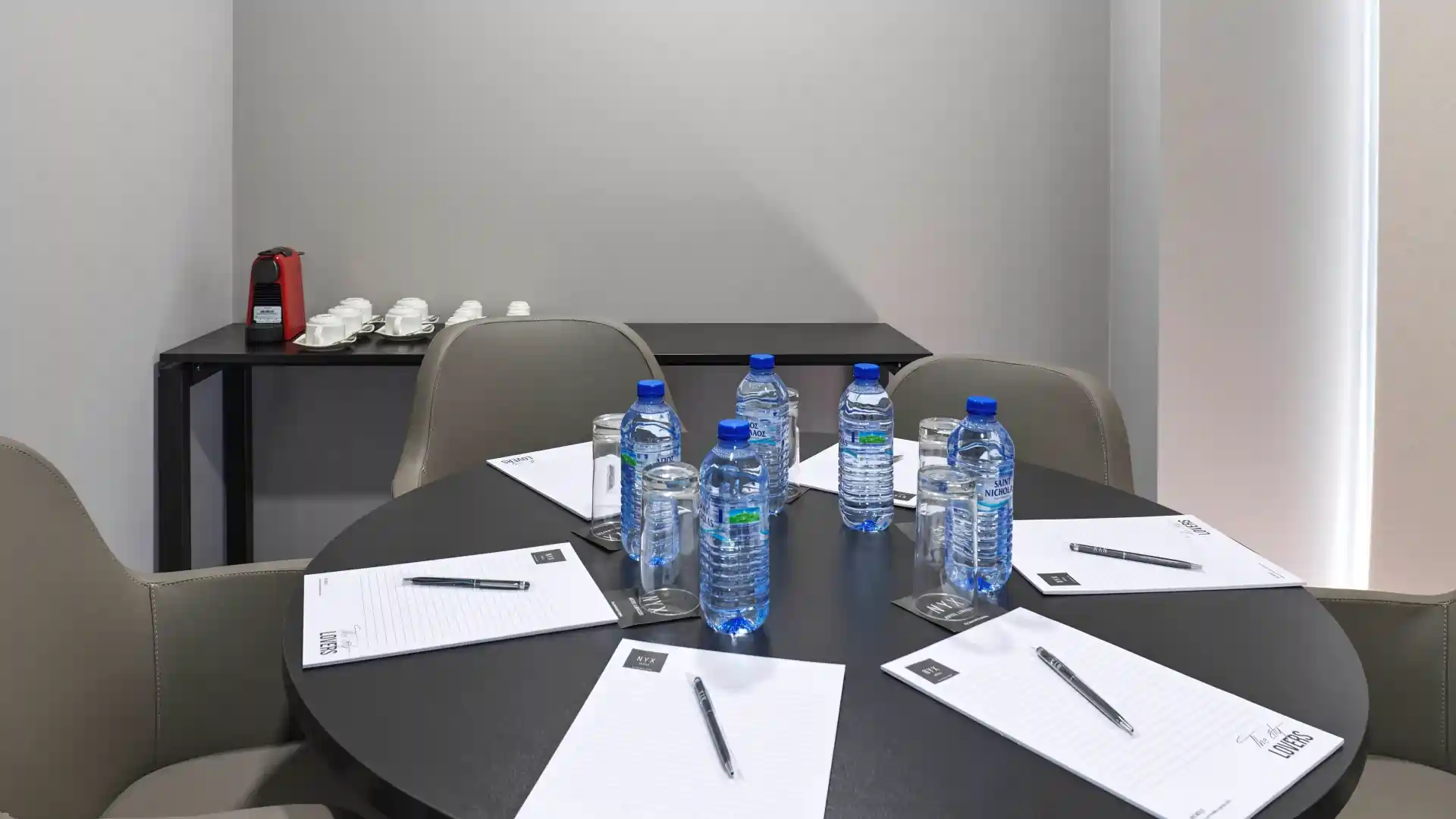 Explore Our Meeting Rooms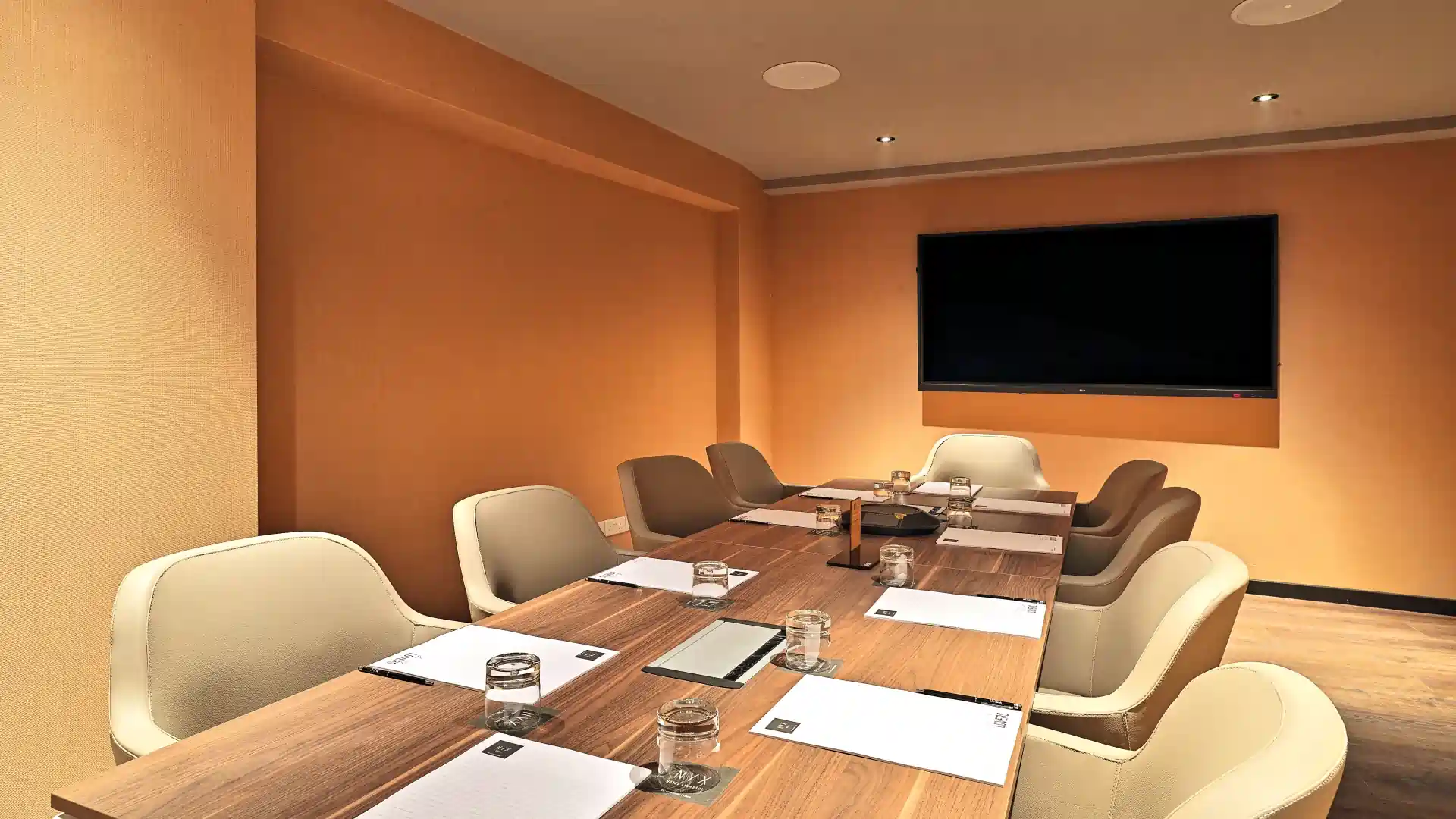 Ekate Meeting Room – 1st Floor
A meeting room that caters to the needs of small groups – daily meetings, briefings, trainings and even weddings or other private events.

Maximum 16 people

27 sq.m.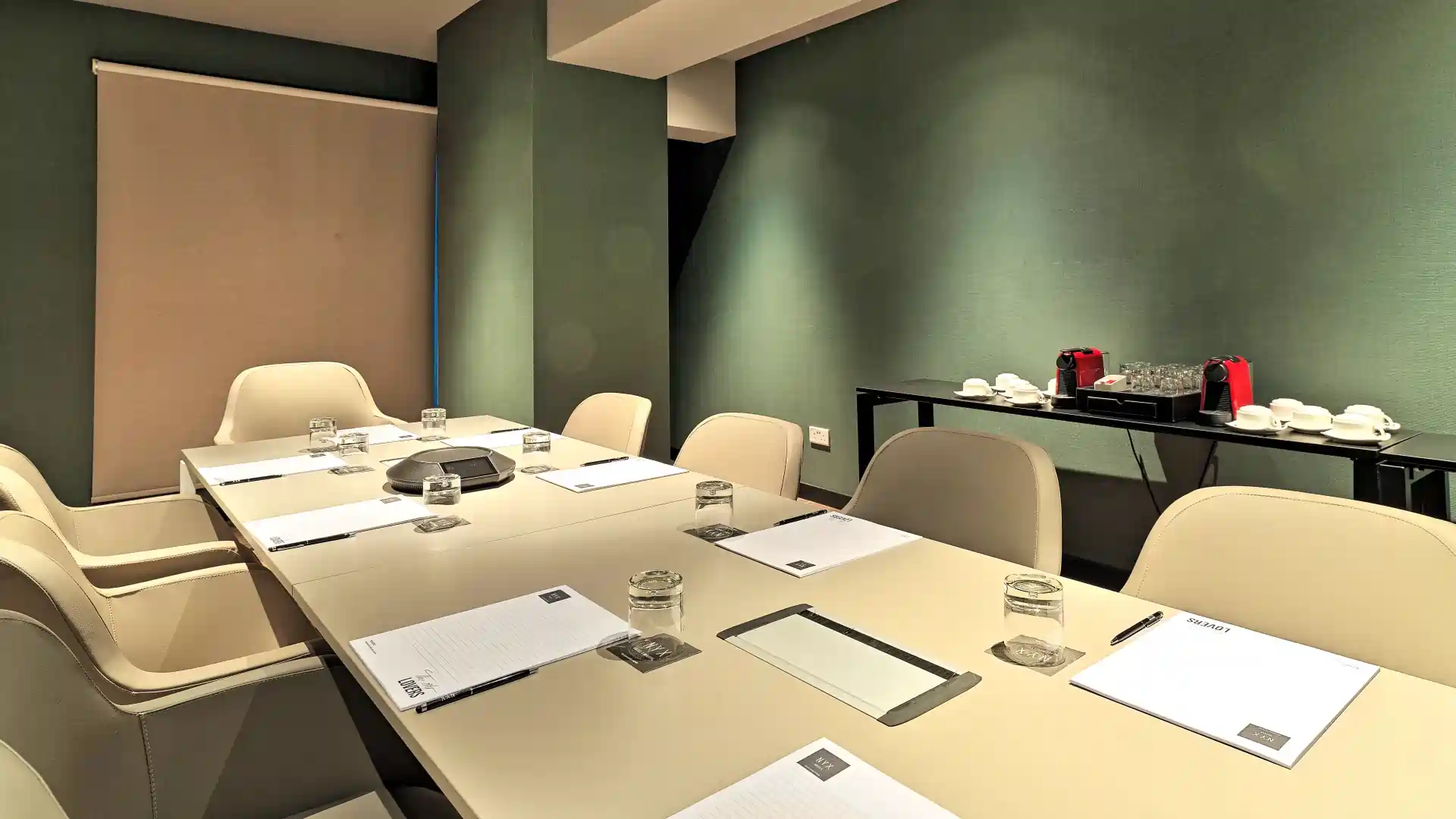 Nemesis Meeting Room – 1st Floor
Ideally suited for small gatherings - daily meetings, briefings, trainings, and even private occasions like weddings.

Maximum 16 people

27 sq.m.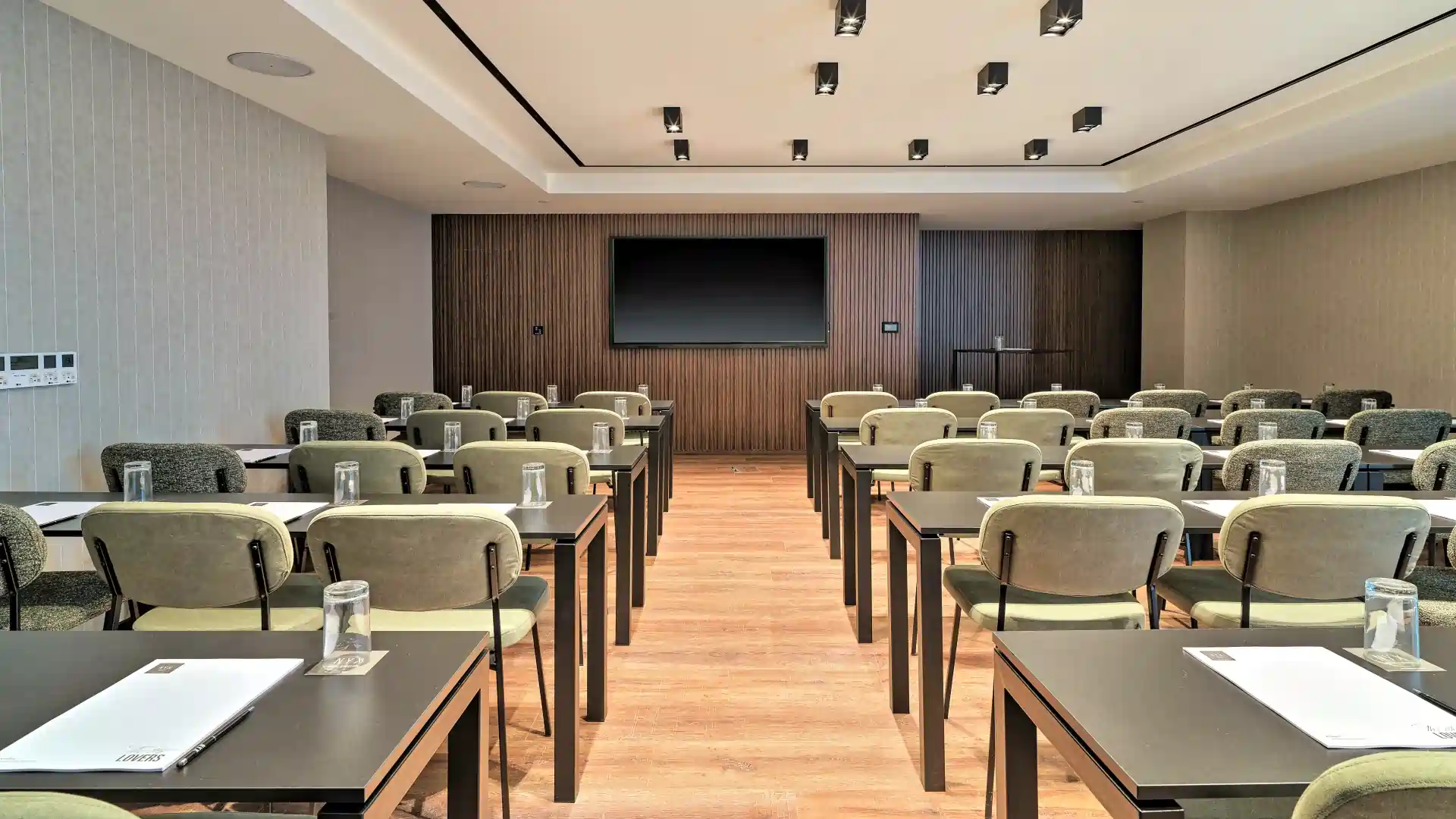 Esperides Conference Hall – 2nd Floor
The large 88 sq m space, including a foyer, is perfectly suited for conferences, weddings, christenings, exhibitions, birthdays, and other private functions.

Maximum 50 people

88 sq.m.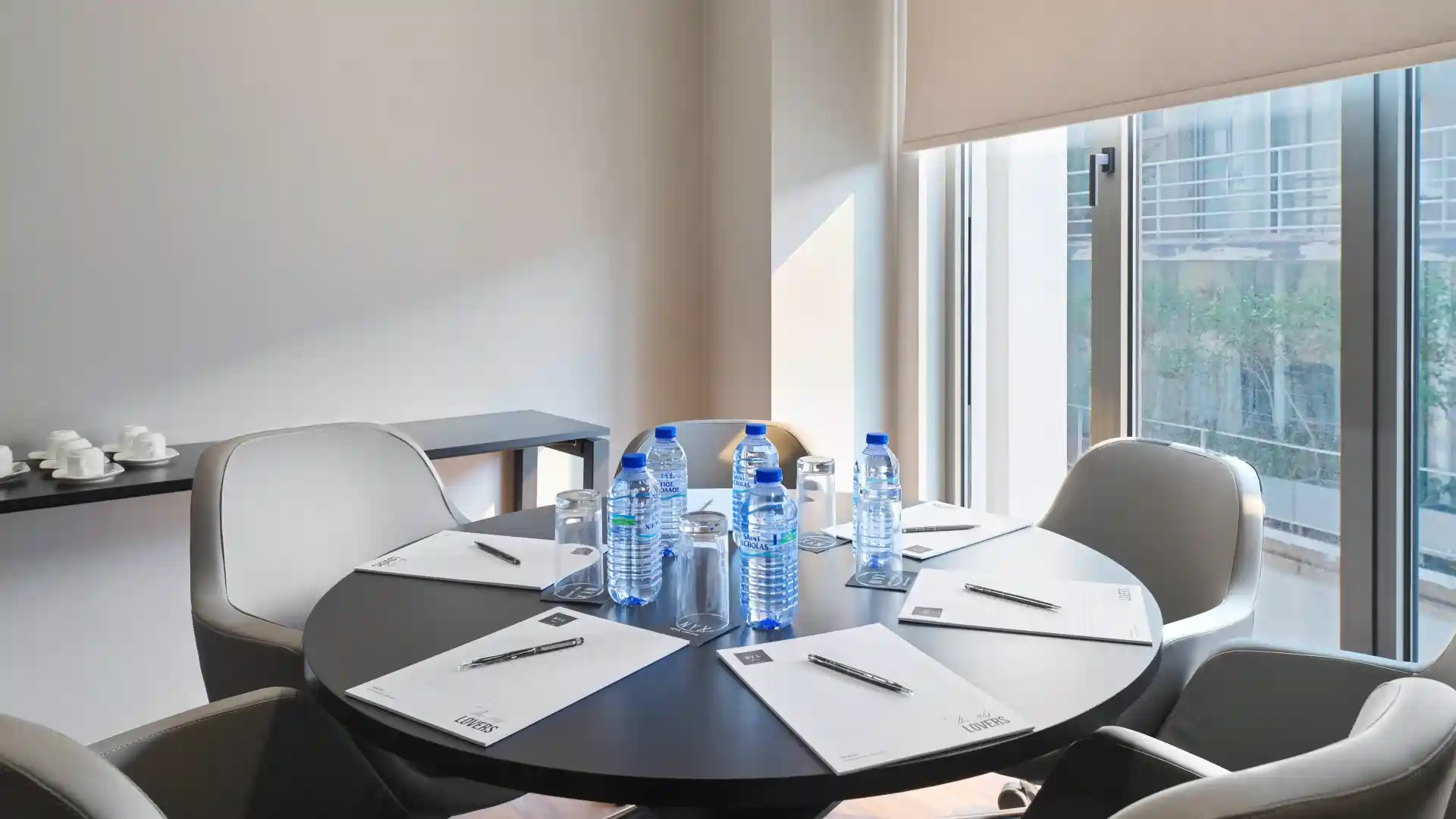 Filotis Meeting Room – 2nd Floor
A 10 sq. m meeting space for small groups – perfectly equipped for daily meetings, briefings and trainings.

Maximum 6 people

10 sq.m.
Set up options

6
Room Setup Examples

U-Shape, E-Shape and T-Shape
Appropriate for groups of fewer than 40 people. These are best for interaction with a leader seated at the head of the setup. Audiovisual is usually best set up at the open end of the seating.

Classroom
The most desirable setup for medium to large-size lectures. Requires a relatively large room. Tables provide attendees with space for spreading out materials and taking notes.

Theater
Appropriate for large sessions and short lectures that do not require extensive note-taking. This is a convenient setup to use before breaking into discussion or role-playing groups because chairs can be moved.

Banquet
Generally used for meals and sessions involving small group discussions. A five foot round table seats eight people comfortably. A six foot round table seats 10 people comfortably.