Food & Drinks
NYX Limassol Leonardo invites you to embark upon a unique culinary experience. Savor the flavor of our authentic Mediterranean Cuisine as well as the local and traditional flavors of our Asian restaurant. Enjoy cocktails and snacks at one of our 2 bars.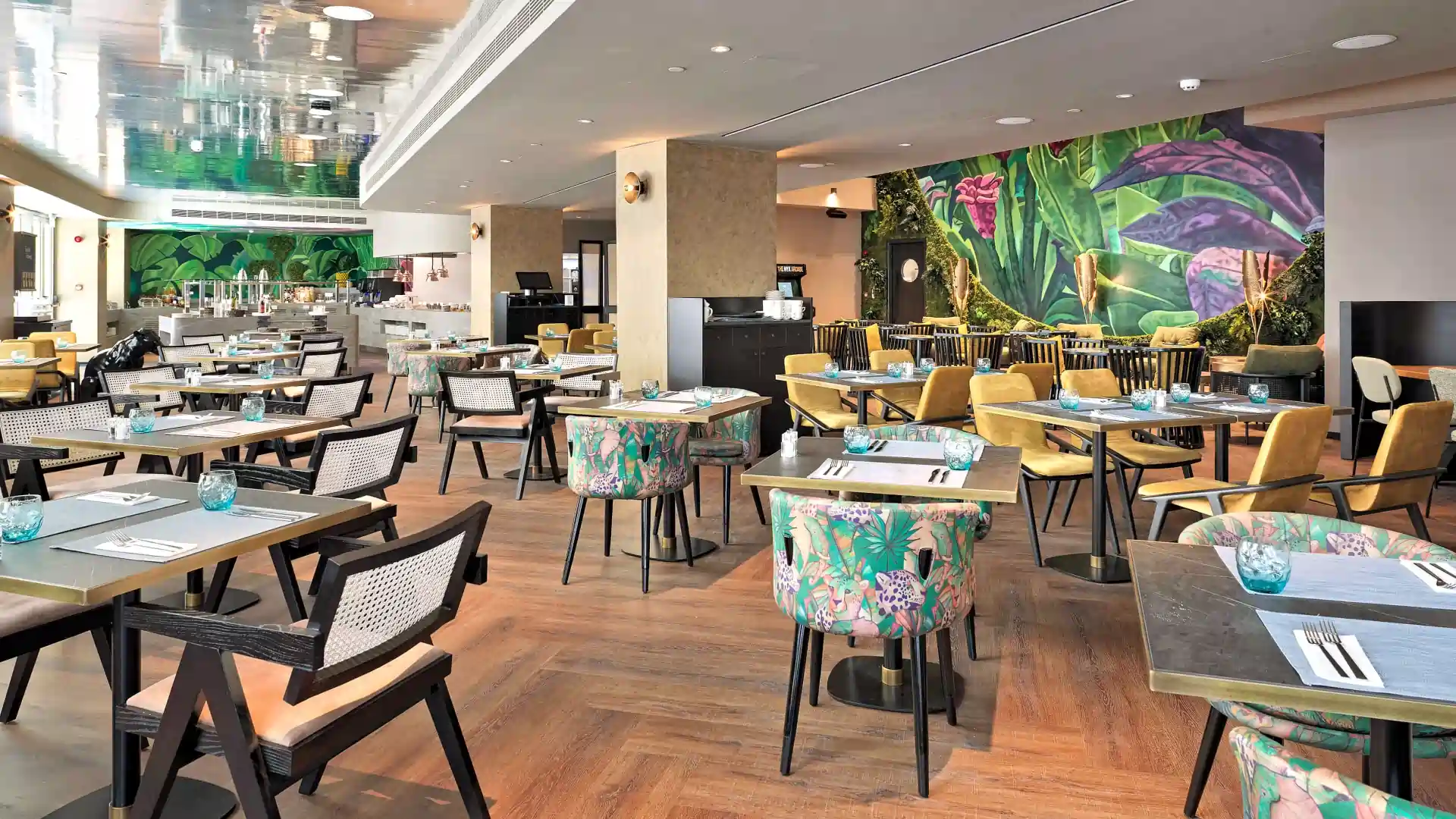 ONAR Mediterranean Bistro
An all-day dining bistro offering buffet breakfast, lunch and dinner, based on the Mediterranean cuisine, with elegantly-presented dishes prepared from the freshest ingredients. Suits all tastes, including vegetarians and vegans.
Space
Indoors / Situated on the Ground Floor
Opening Hours
Breakfast - Buffet
04:00 - 06:30 / Early Bird Breakfast (upon request)
07:00 - 10:30 / Monday - Friday
07:00 - 11:00 / Weekend

Room Service (24/7)
07:00 - 11:30 / Breakfast Menu
11:30 - 22:00 / All Day Dining Menu
22:00 - 07:00 / Late Snack Menu

Lunch / Dinner - All Day Dining
11:30 - 22:00 / A La Carte - Based on Mediterranean cuisine offering alternative and elegantly presented dishes through a specific selection of raw materials, to suite all tastes including vegans, and vegetarians.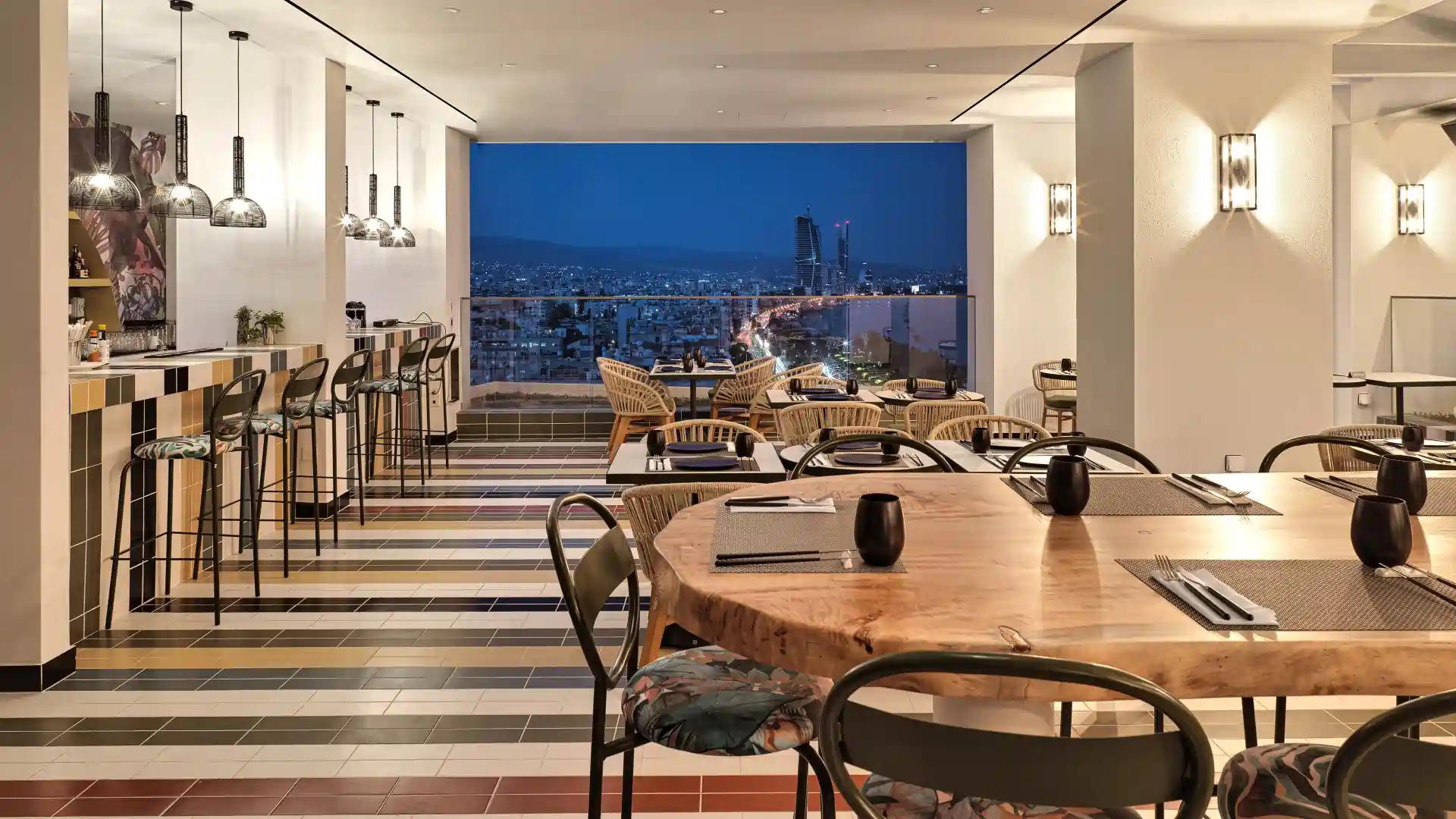 Mizu-Mazu ASIAN Restaurant
Enjoy a fusion of delicately prepared traditional and modern Chinese cuisine and Pan Asian gastronomic delights, in a breezy and relaxed setting.
Available to hotel guests & visitors upon reservation.
Space
At the Ethers Roof Lounge Bar on the 13th floor
Opening Hours
10:00 - 22:00 / Lunch & Dinner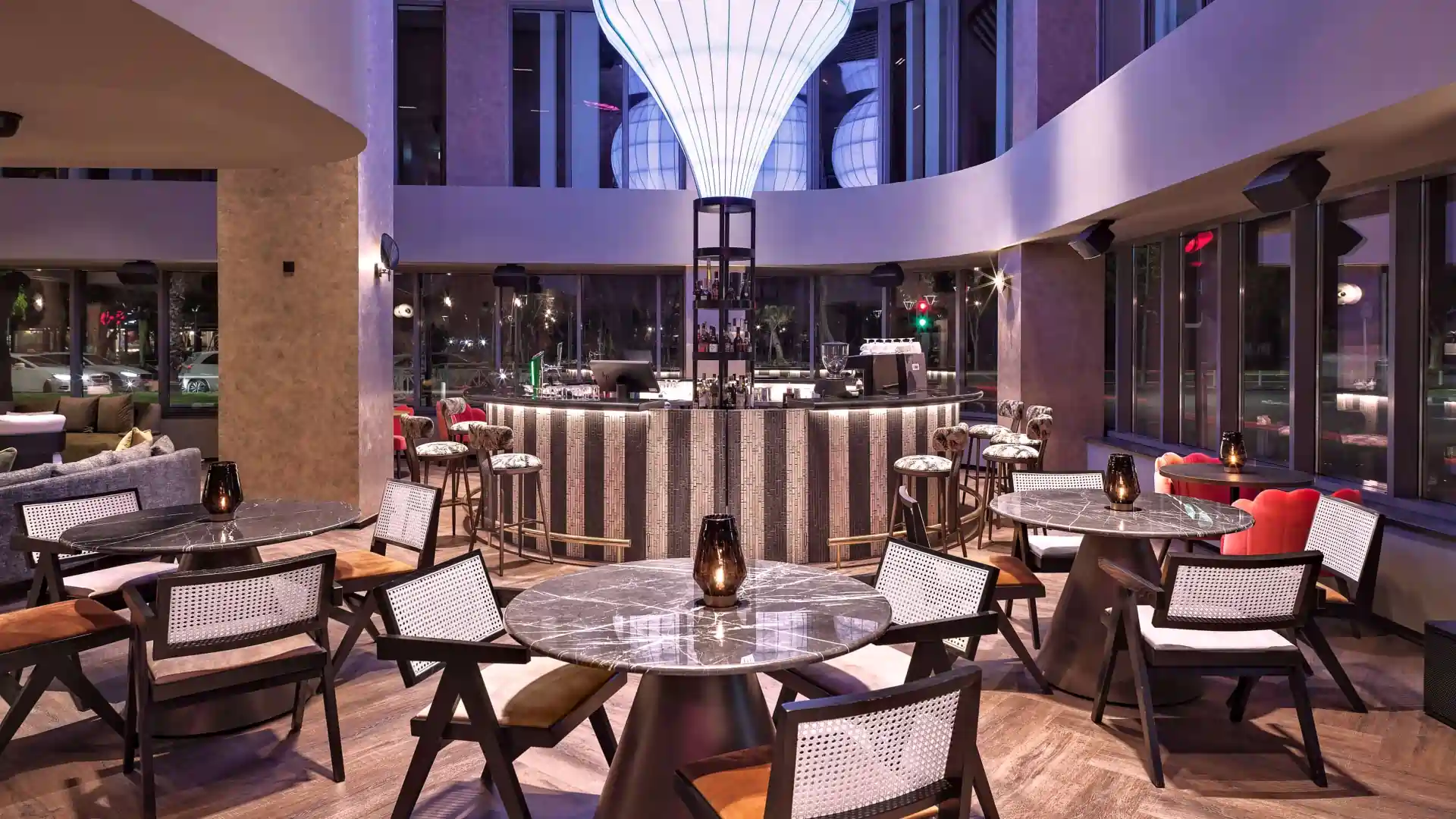 Chaos Lounge Bar
You'll love our signature cocktails, hot & cold beverages as well as refreshments, light snacks and tapas. Kick back in a vibrant atmosphere with plush interiors and bold artwork.
Space
Indoors / Situated on the Ground Floor
Opening Hours
07:30 - 01:00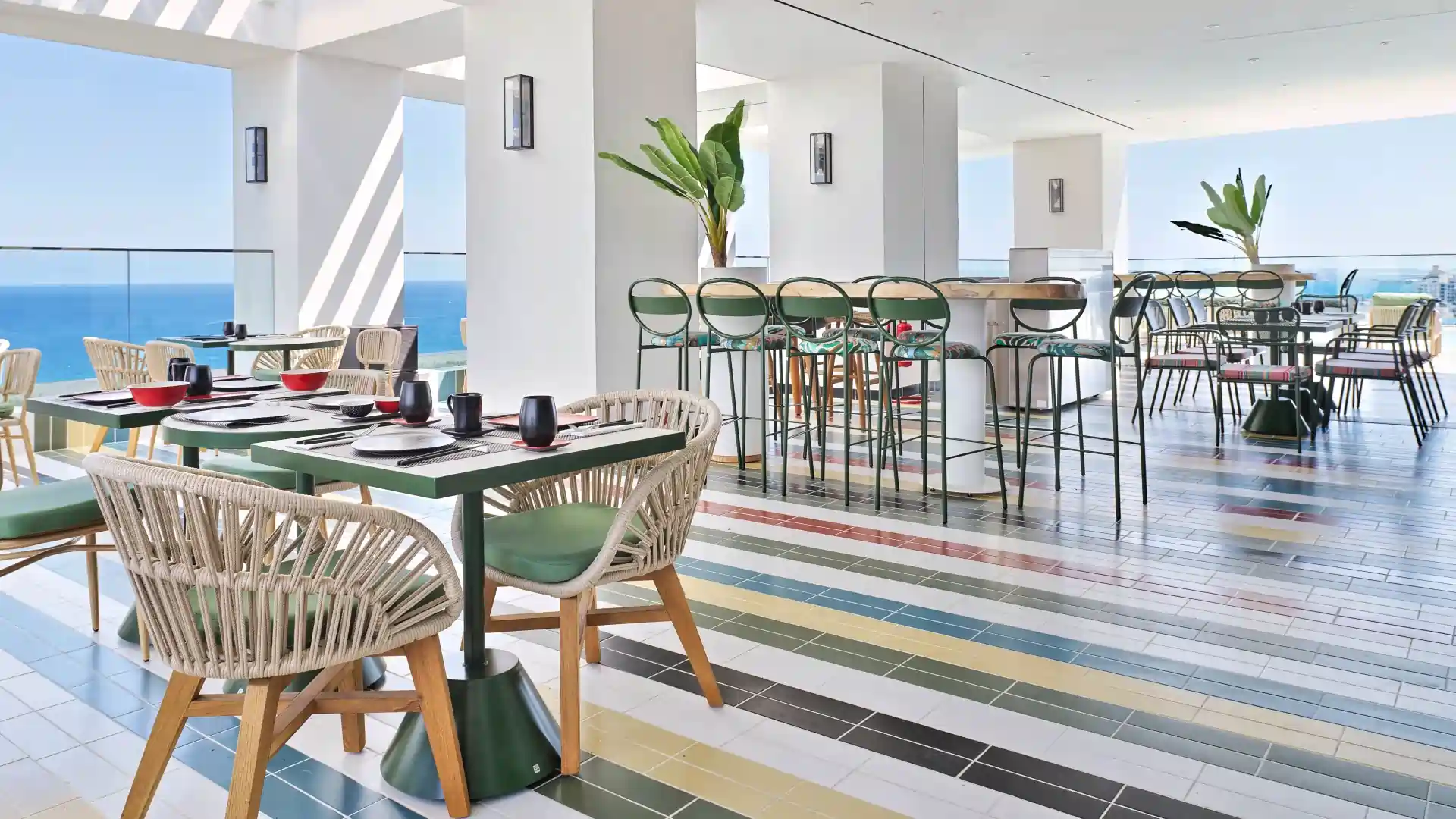 Ethers Roof Bar
Relax by the pool while sipping on our signature cocktails or freshly-made juices, and take in the views of the Mediterranean and Limassol's Old City. Light lunch, snacks and healthy salads are also available.
Space
Indoors / Outdoors situated on the 13th floor
Opening Hours
10:30 - 01:00
10:30 - 18:30 / Pool snack menu available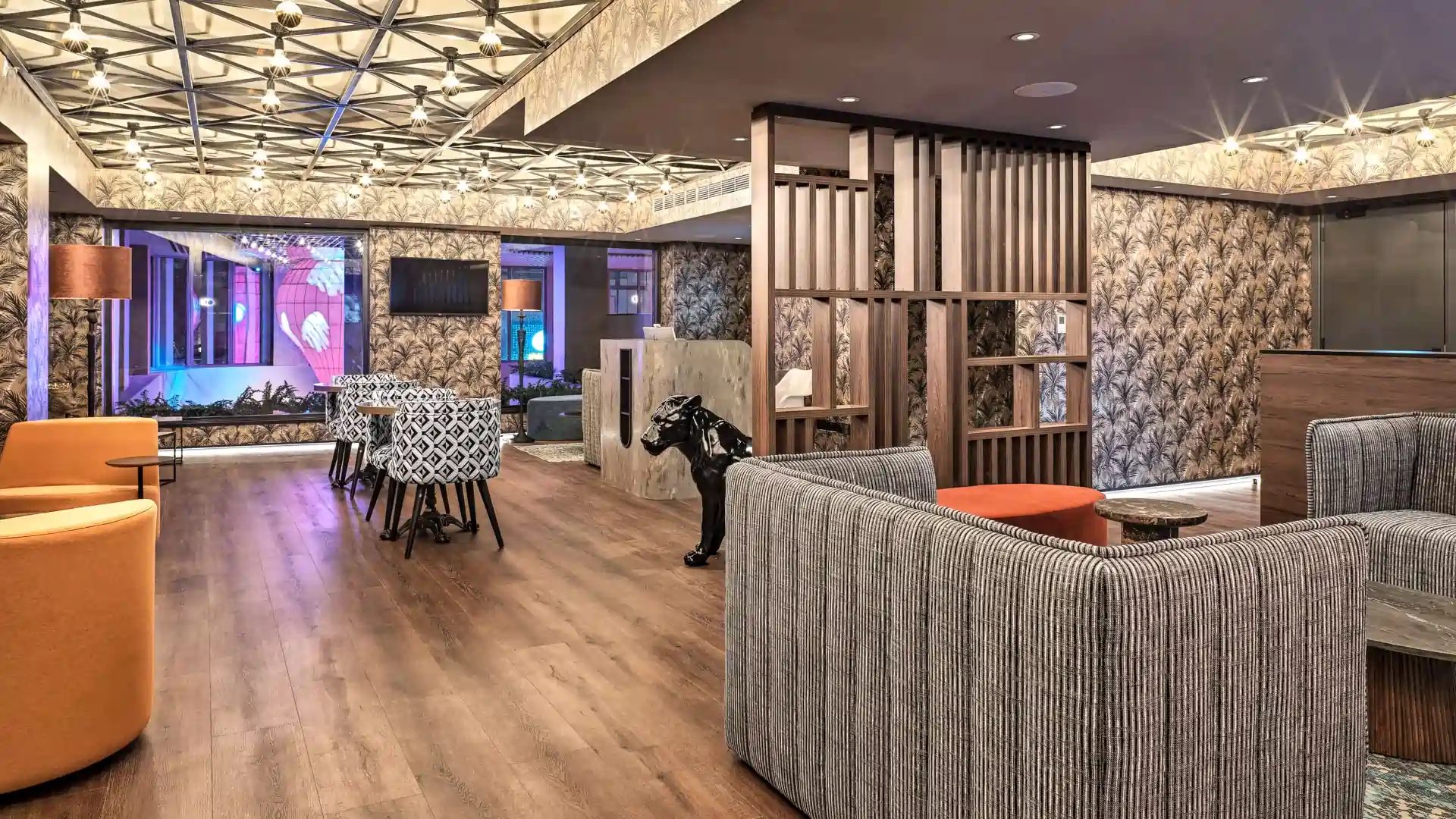 CLASH BUSINESS LOUNGE
Access for individuals 18+
The Clash Business Lounge is located on the first floor, a concept venue with innovative spaces that cater to the exclusive needs of our corporate guests. Guests are welcome to enjoy intimate sitting corners, a comfortable workspace, and light refreshments.
(Available to upgrade, subject to availability, and additional supplement applies.)
Opening Hours
10:30 - 21:00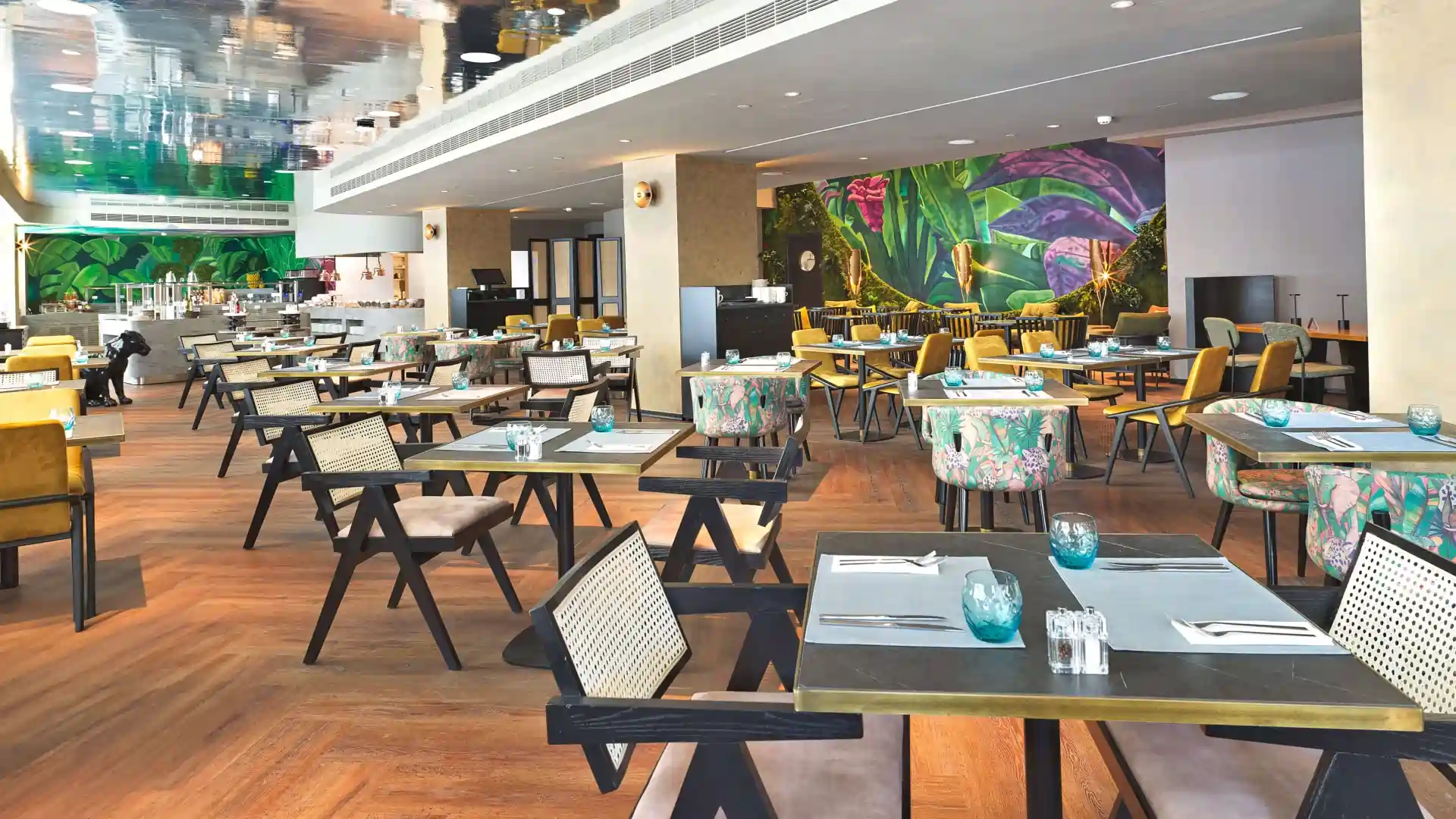 ;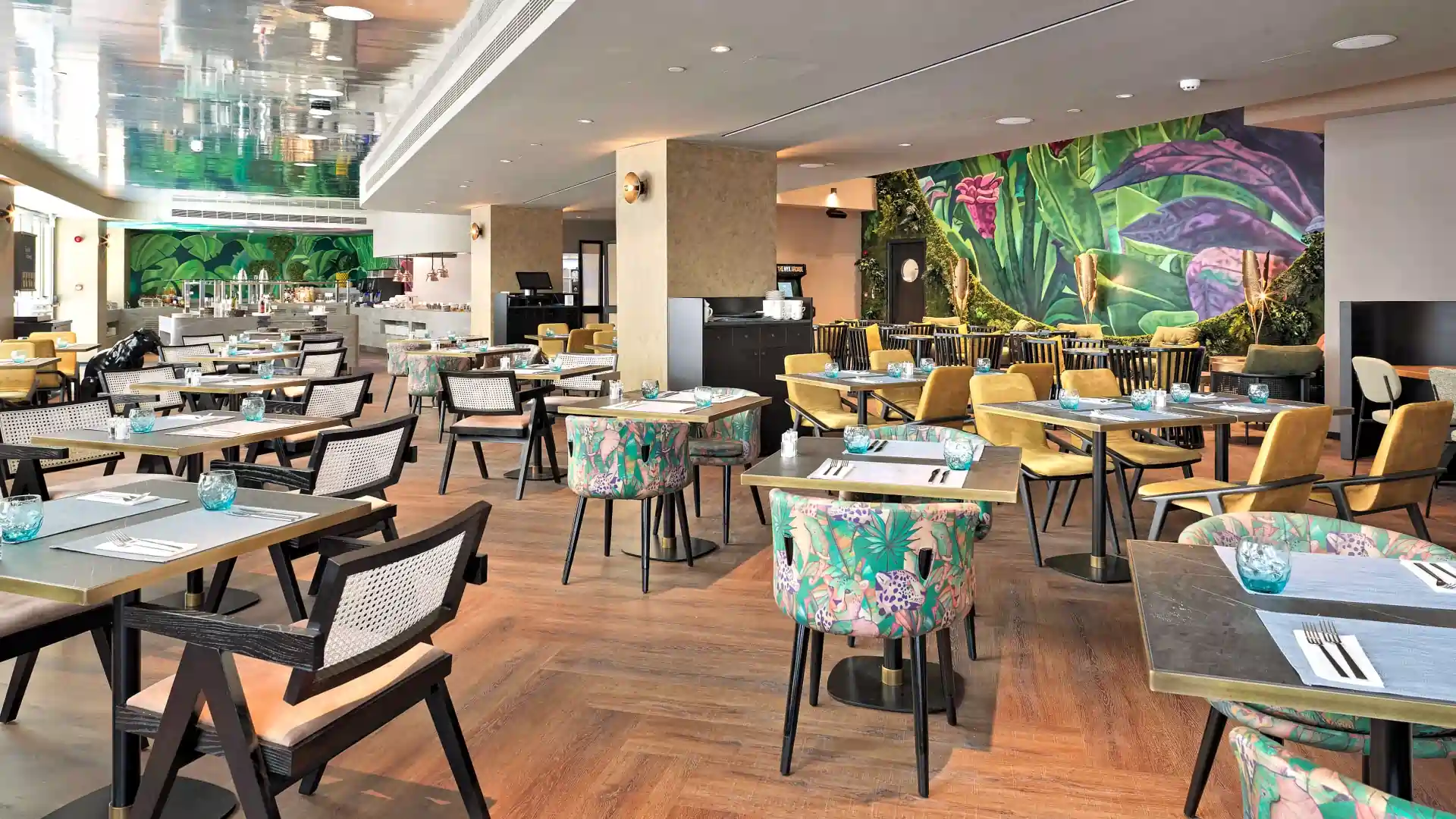 ;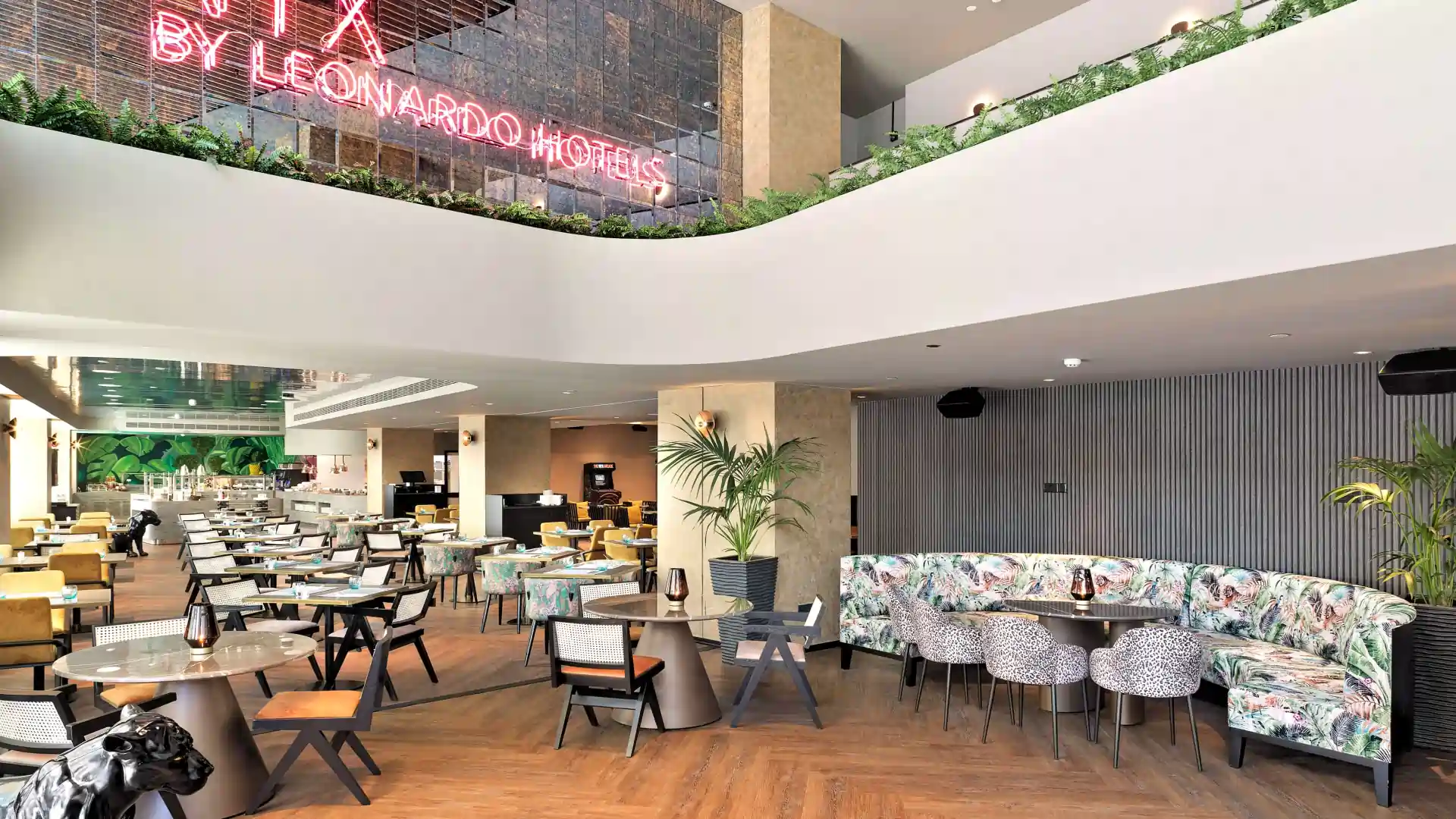 ;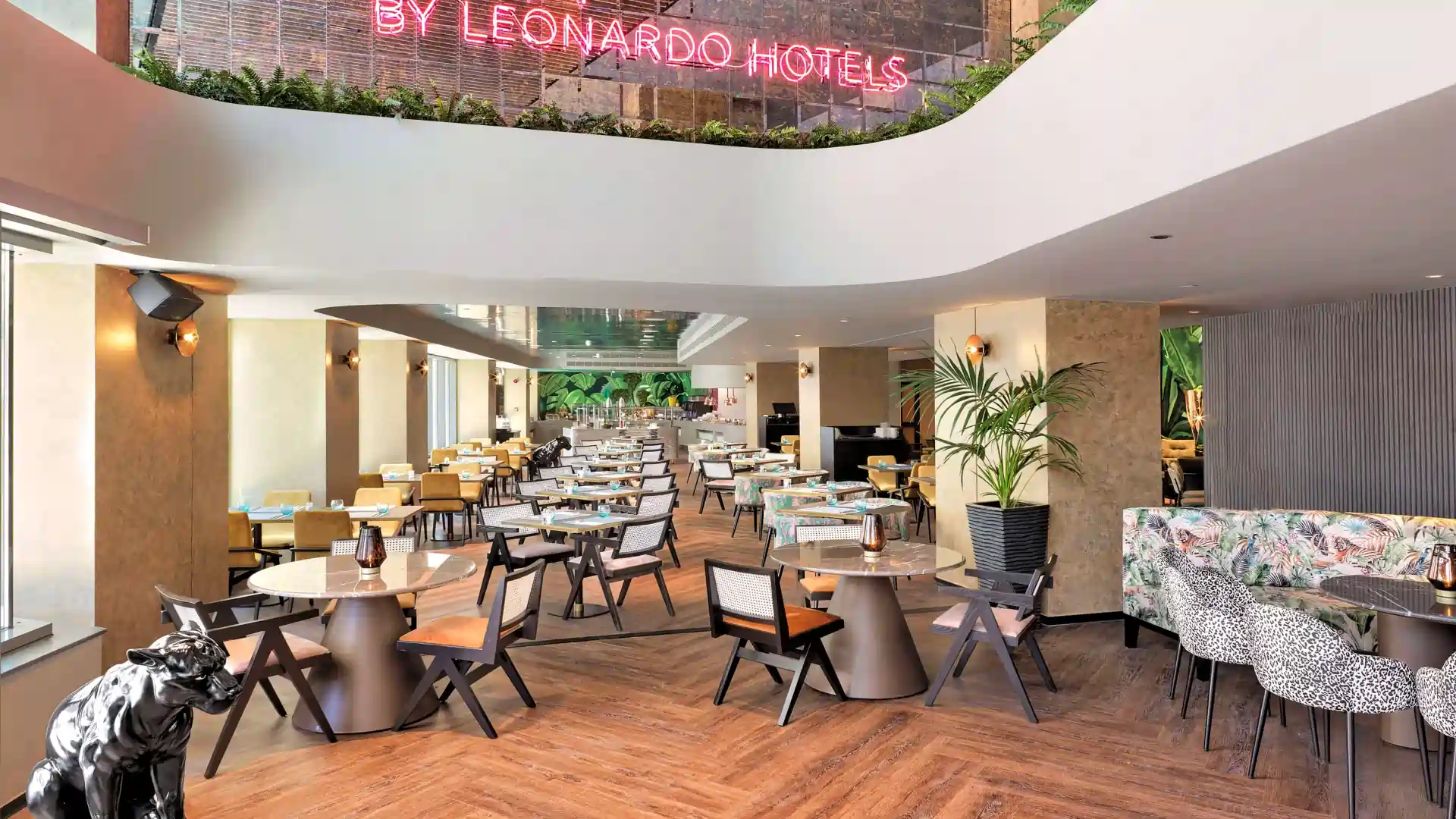 ;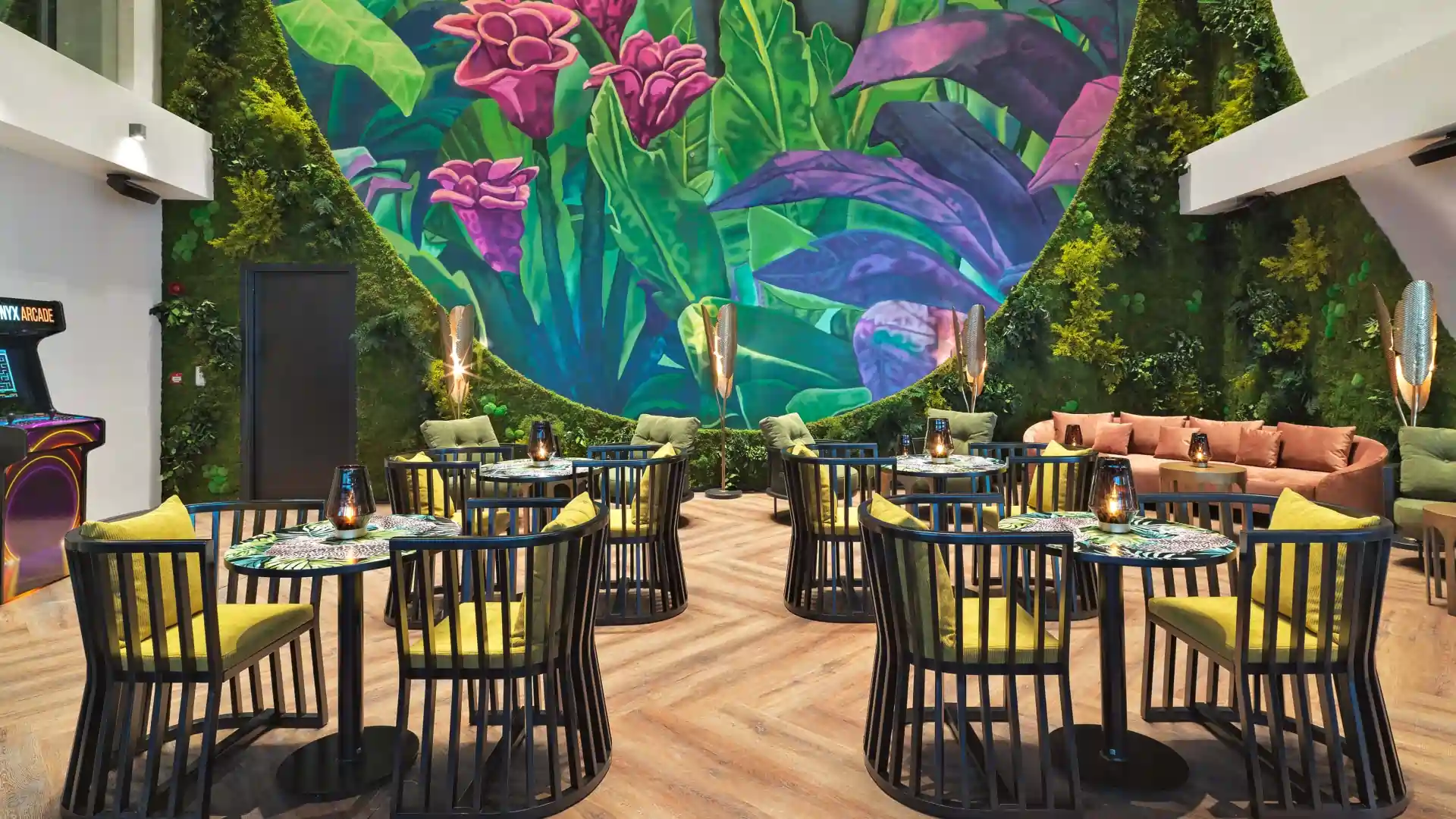 ;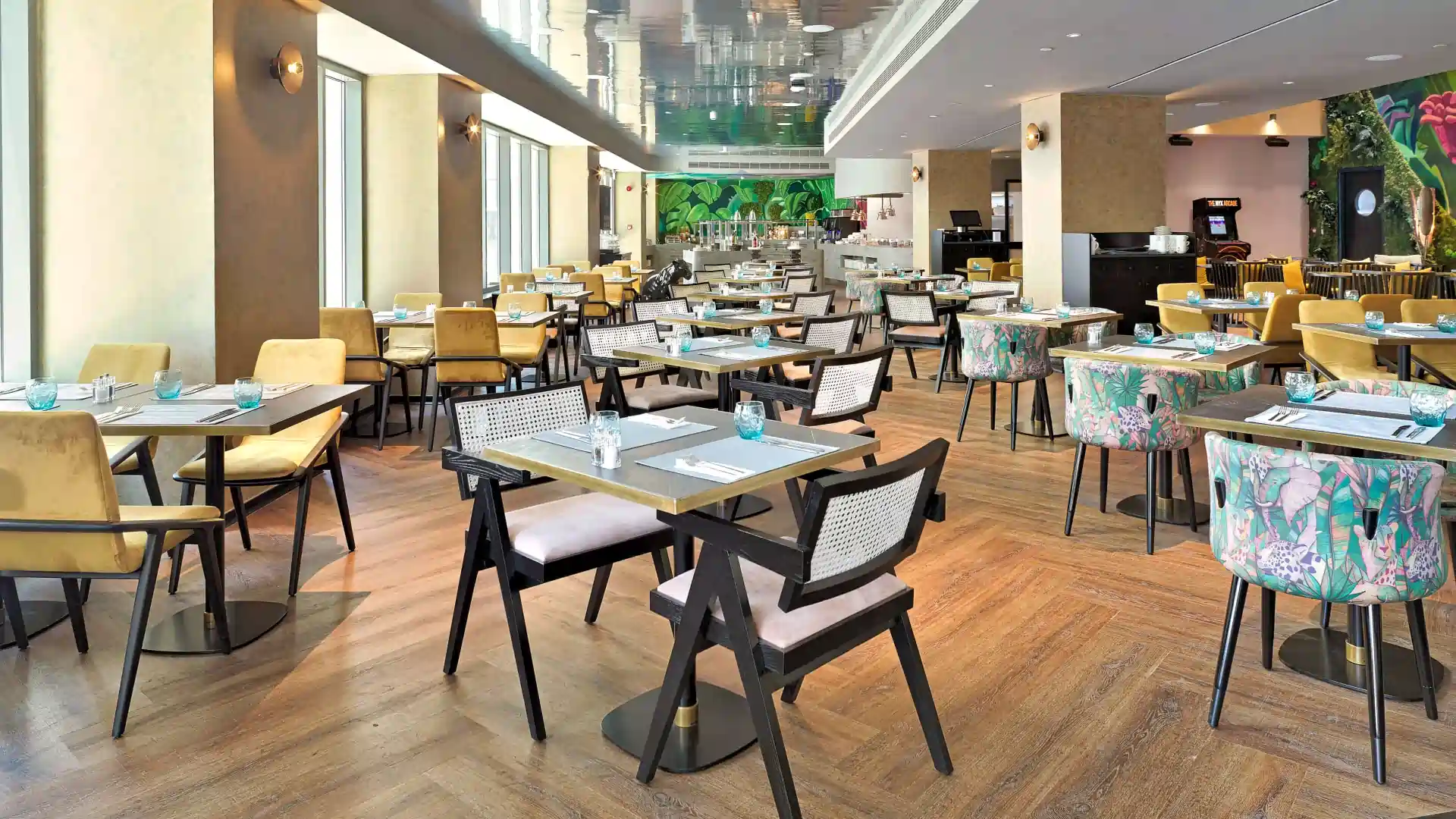 ;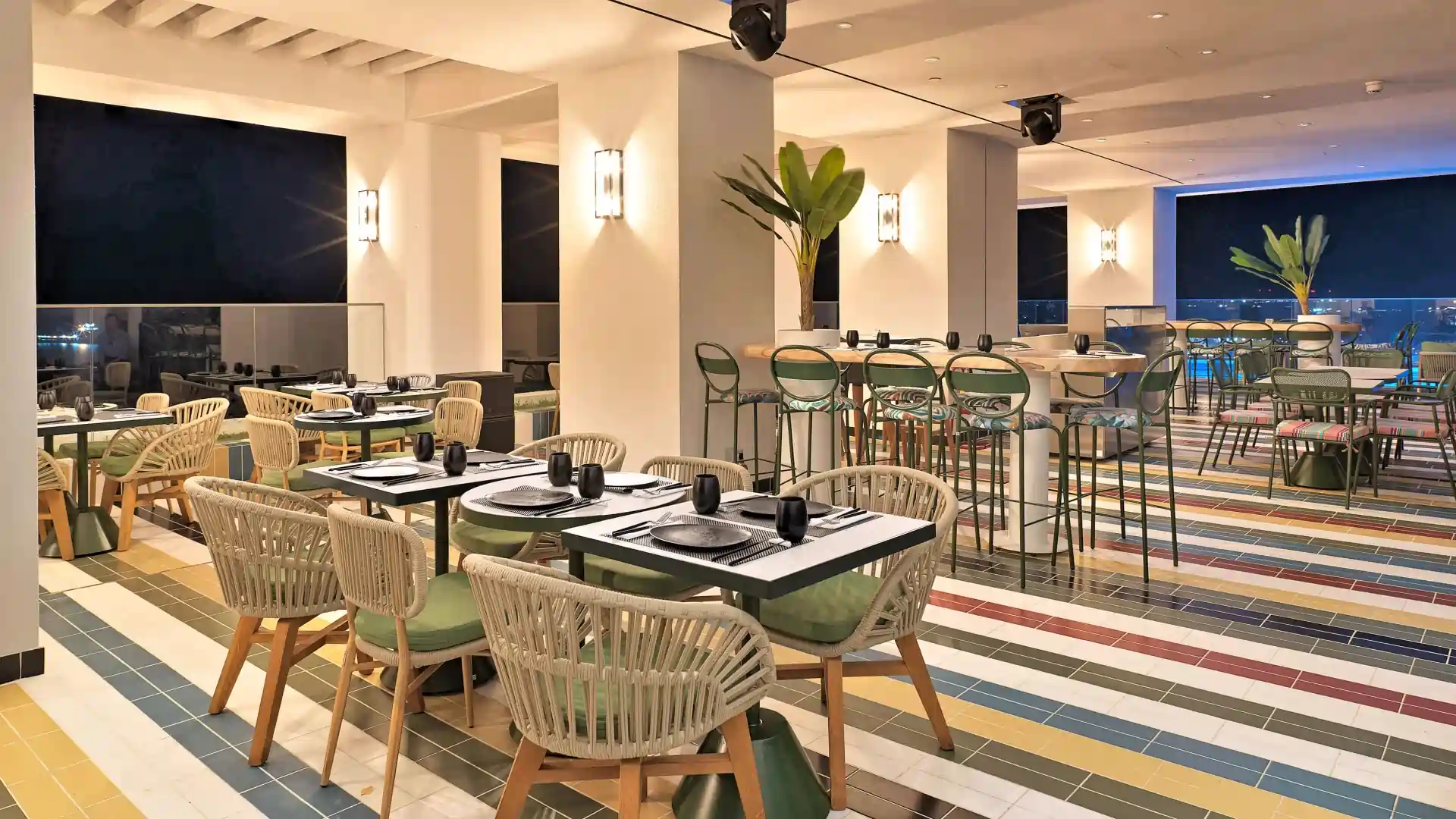 ;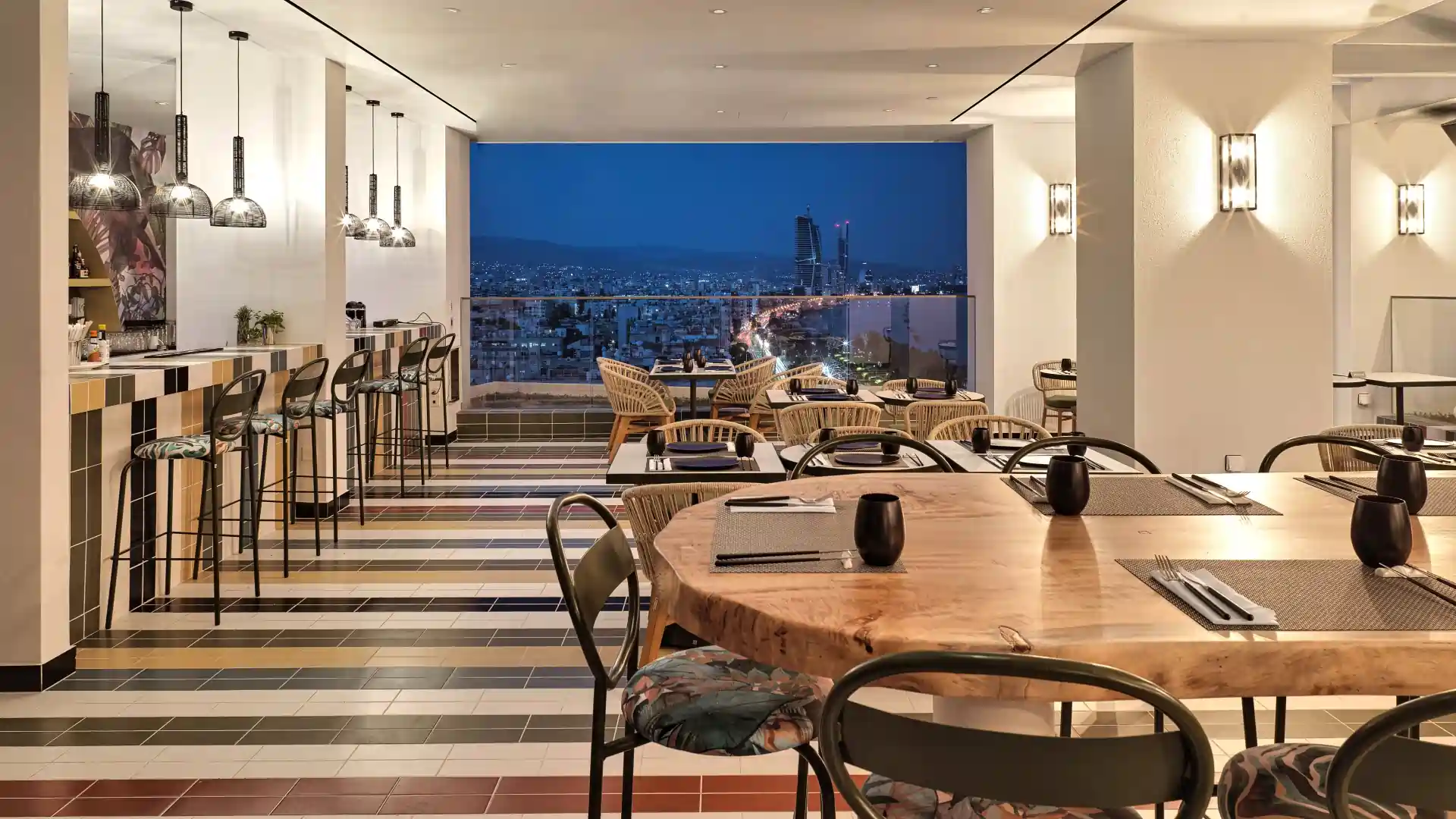 ;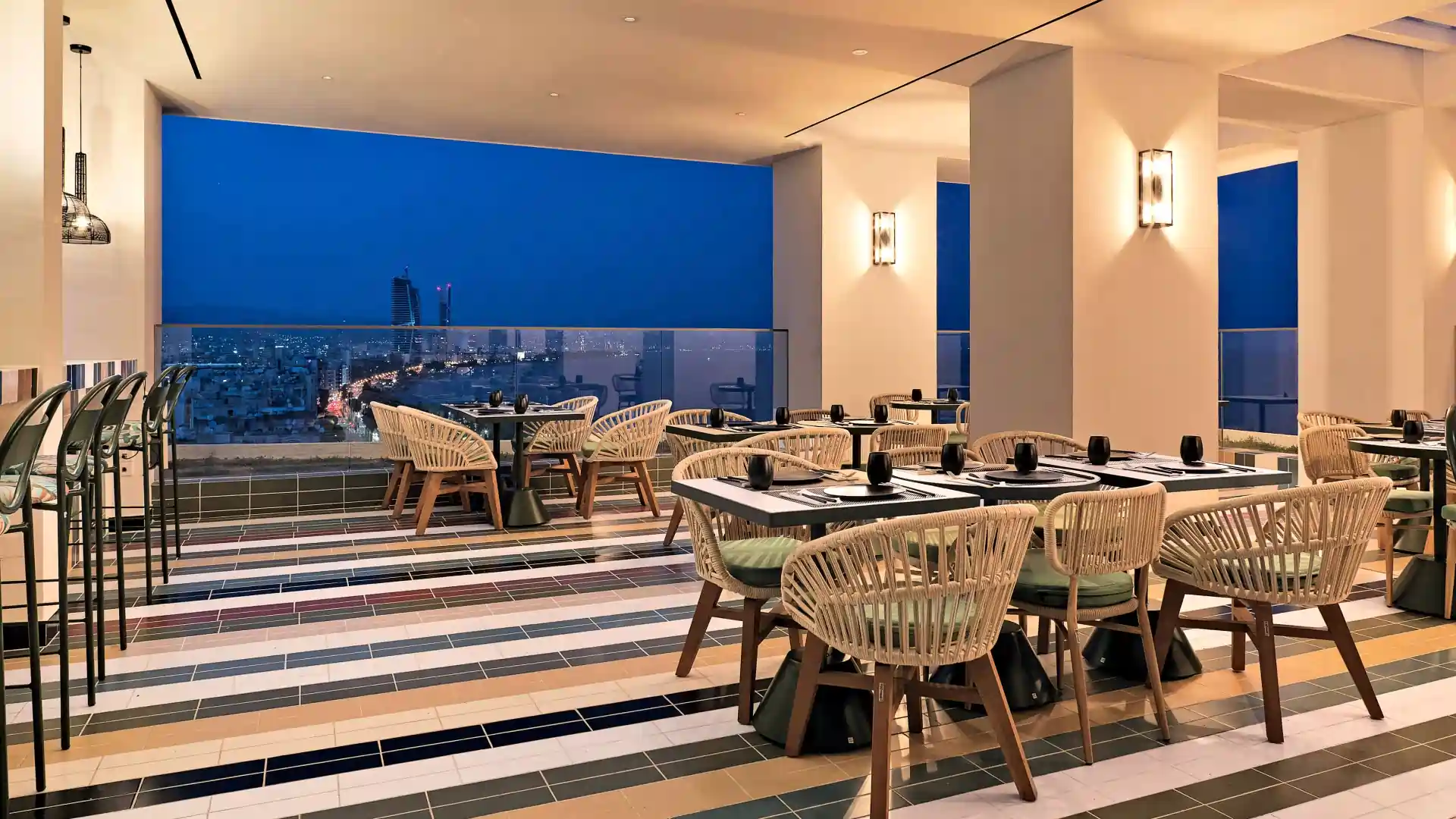 ;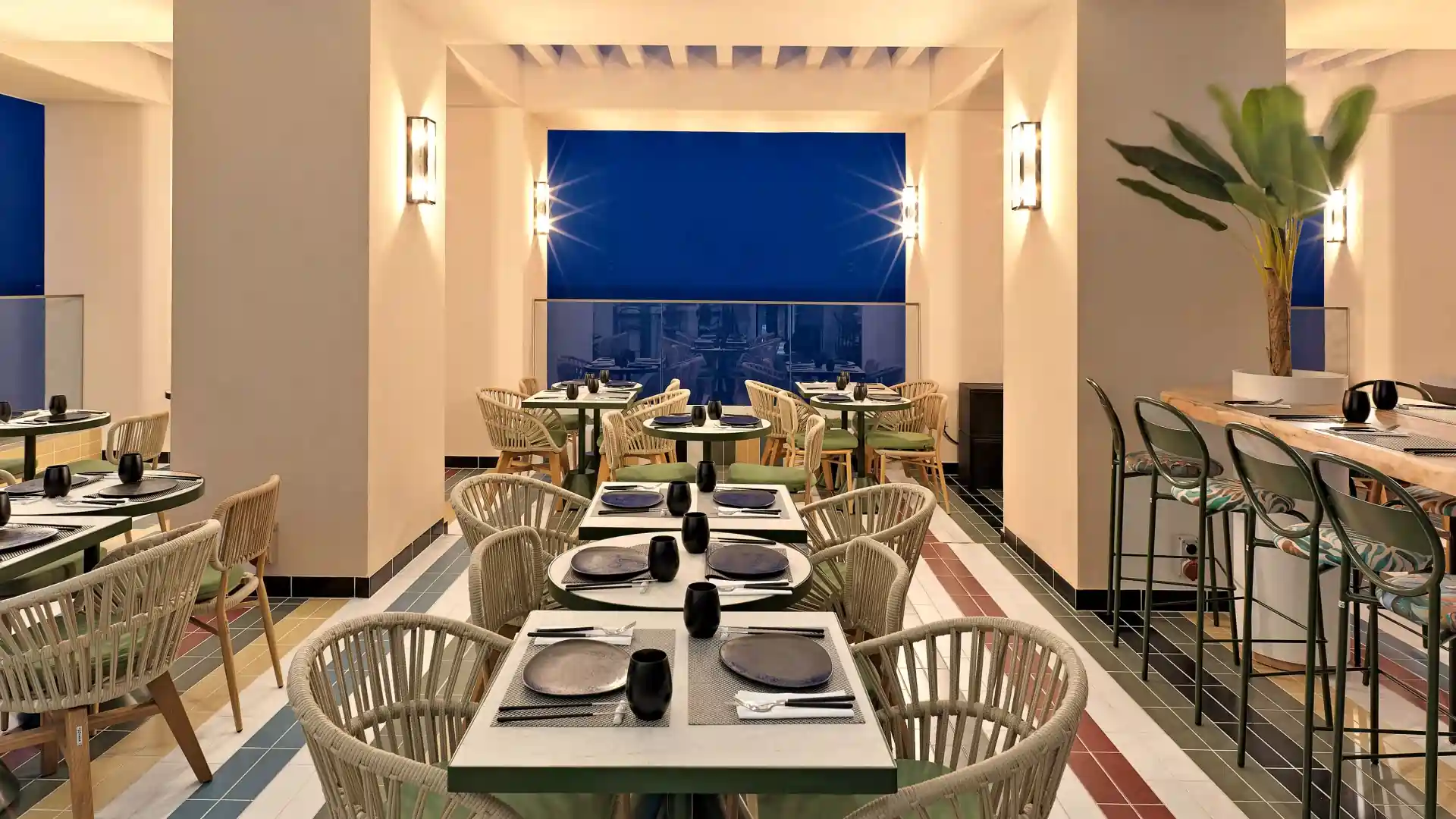 ;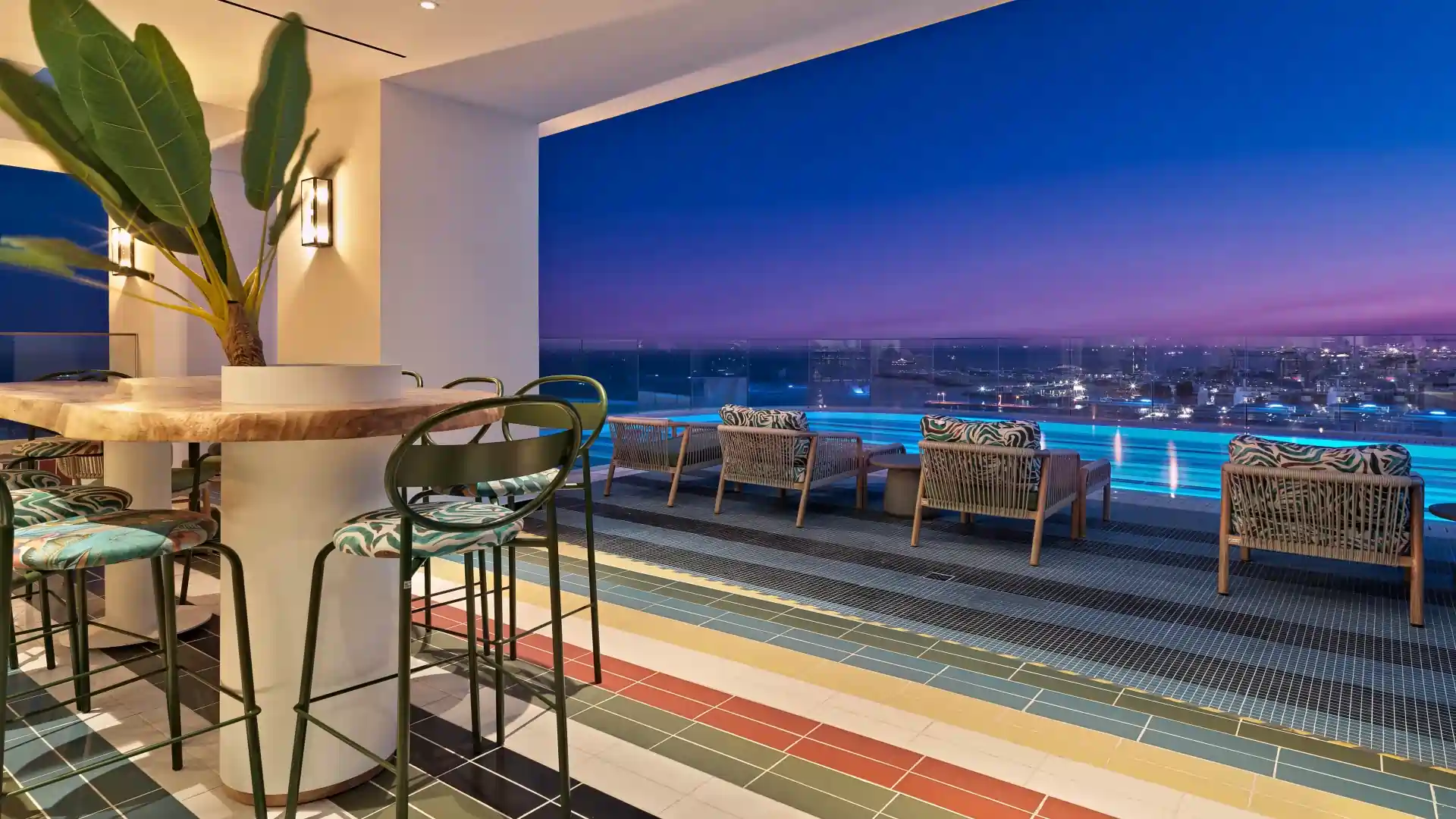 ;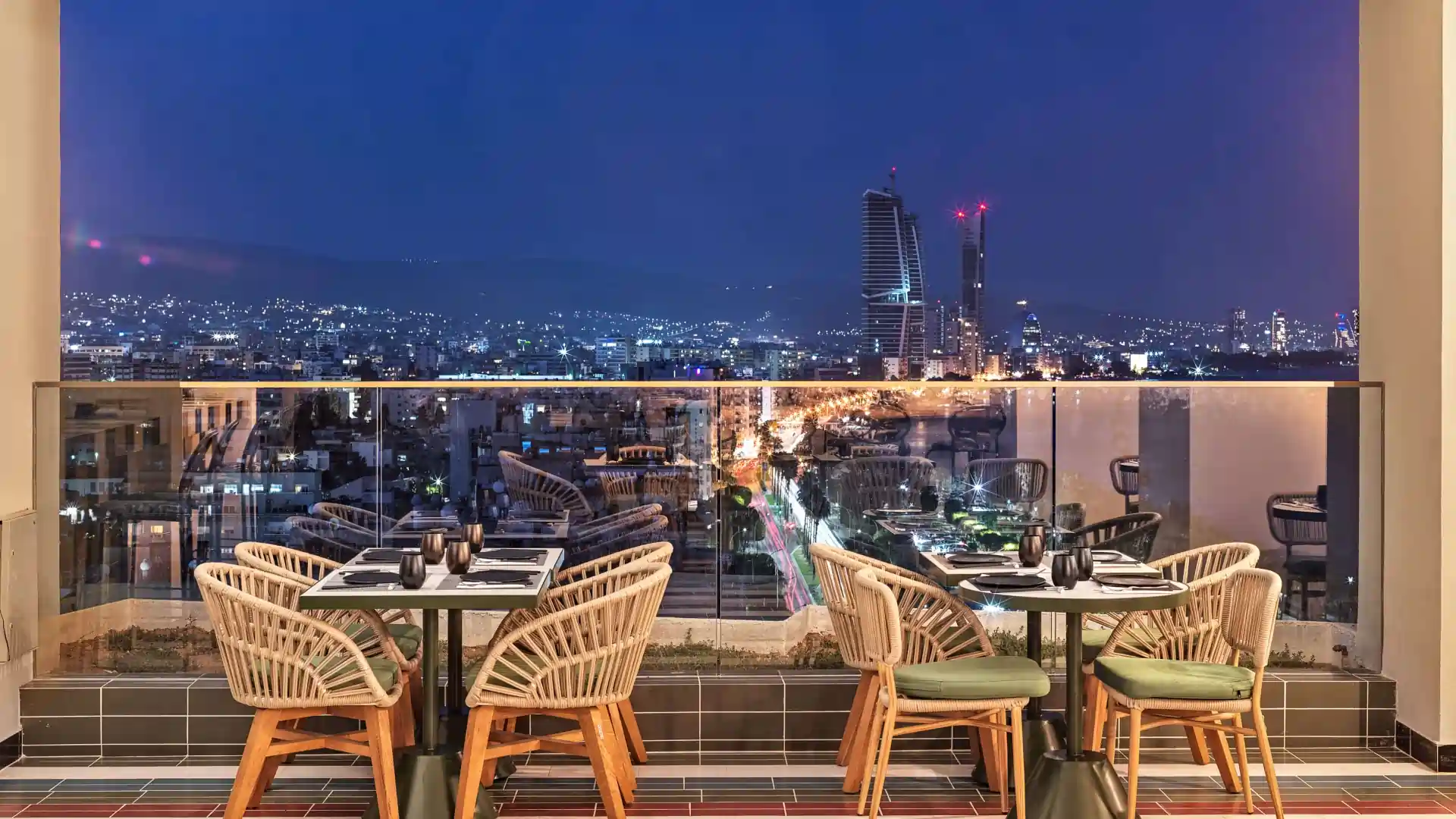 ;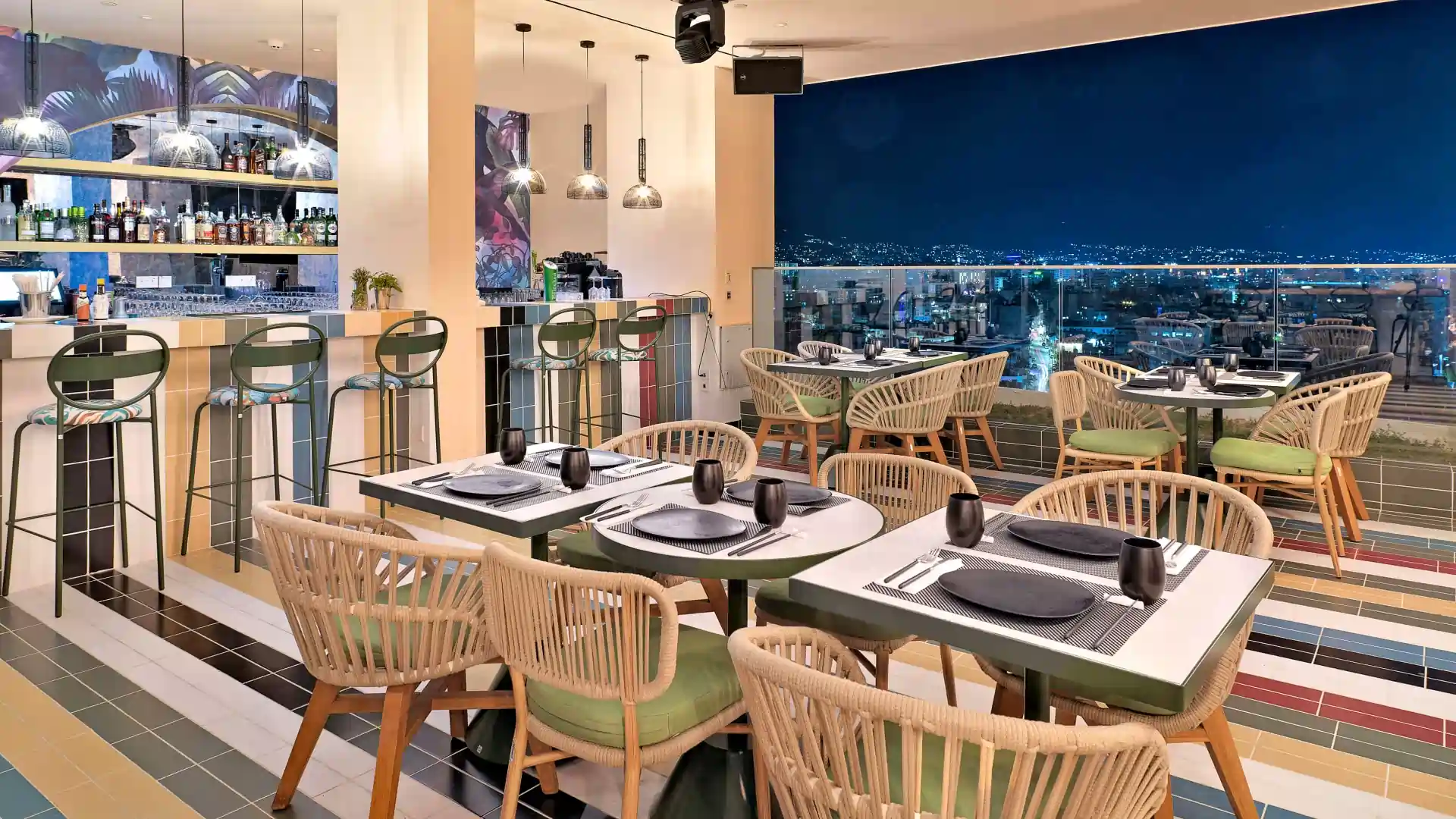 ;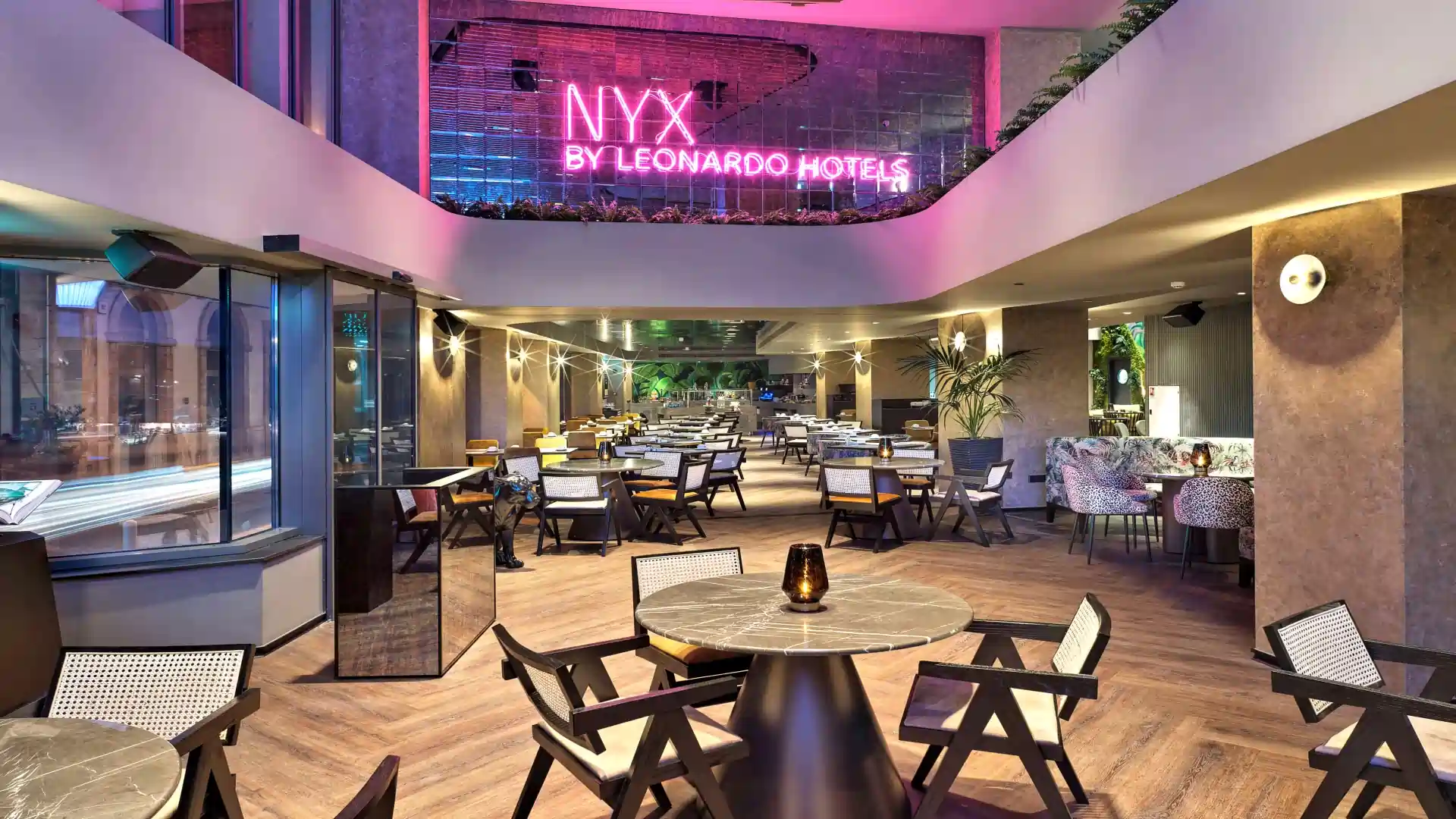 ;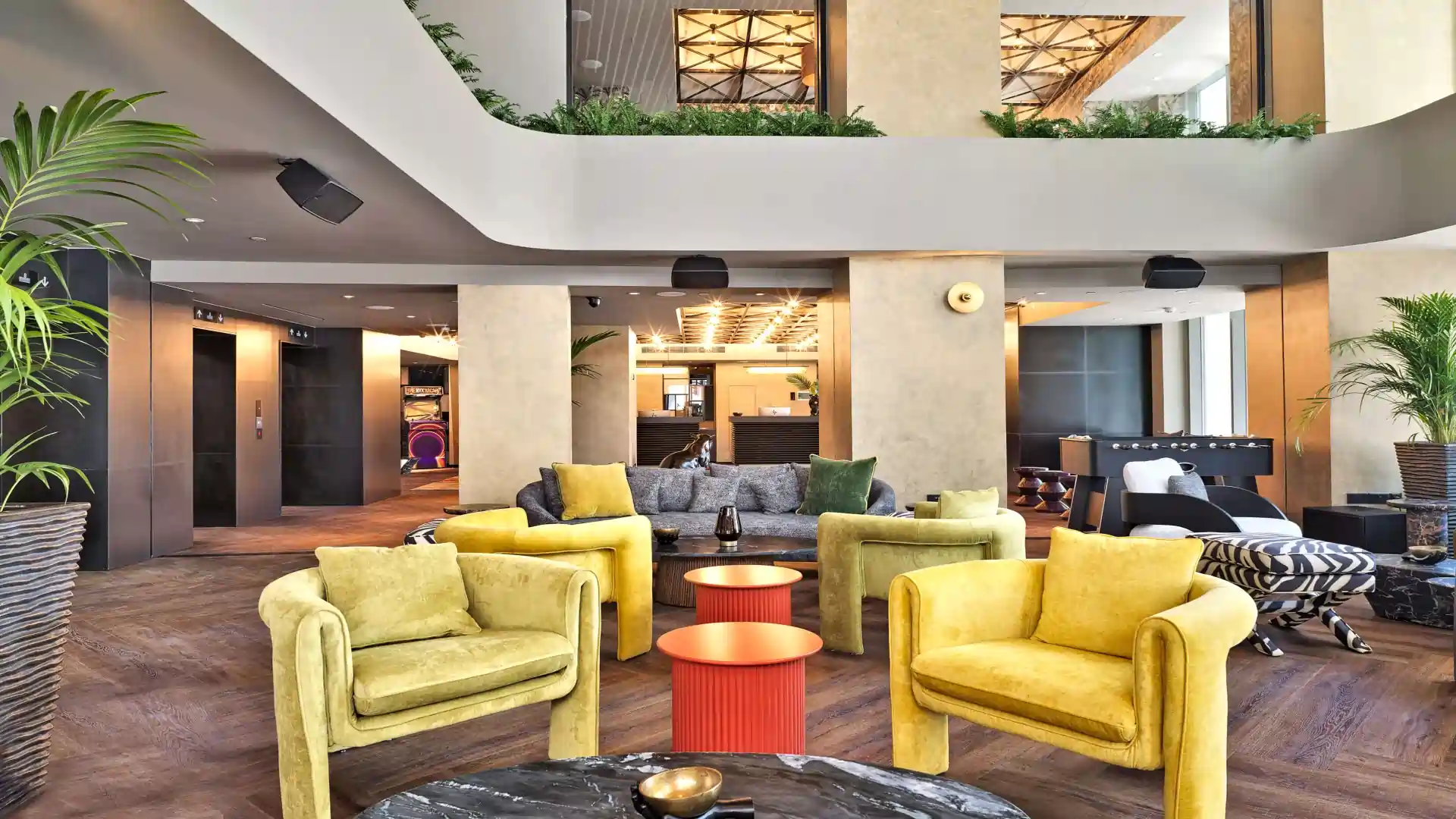 ;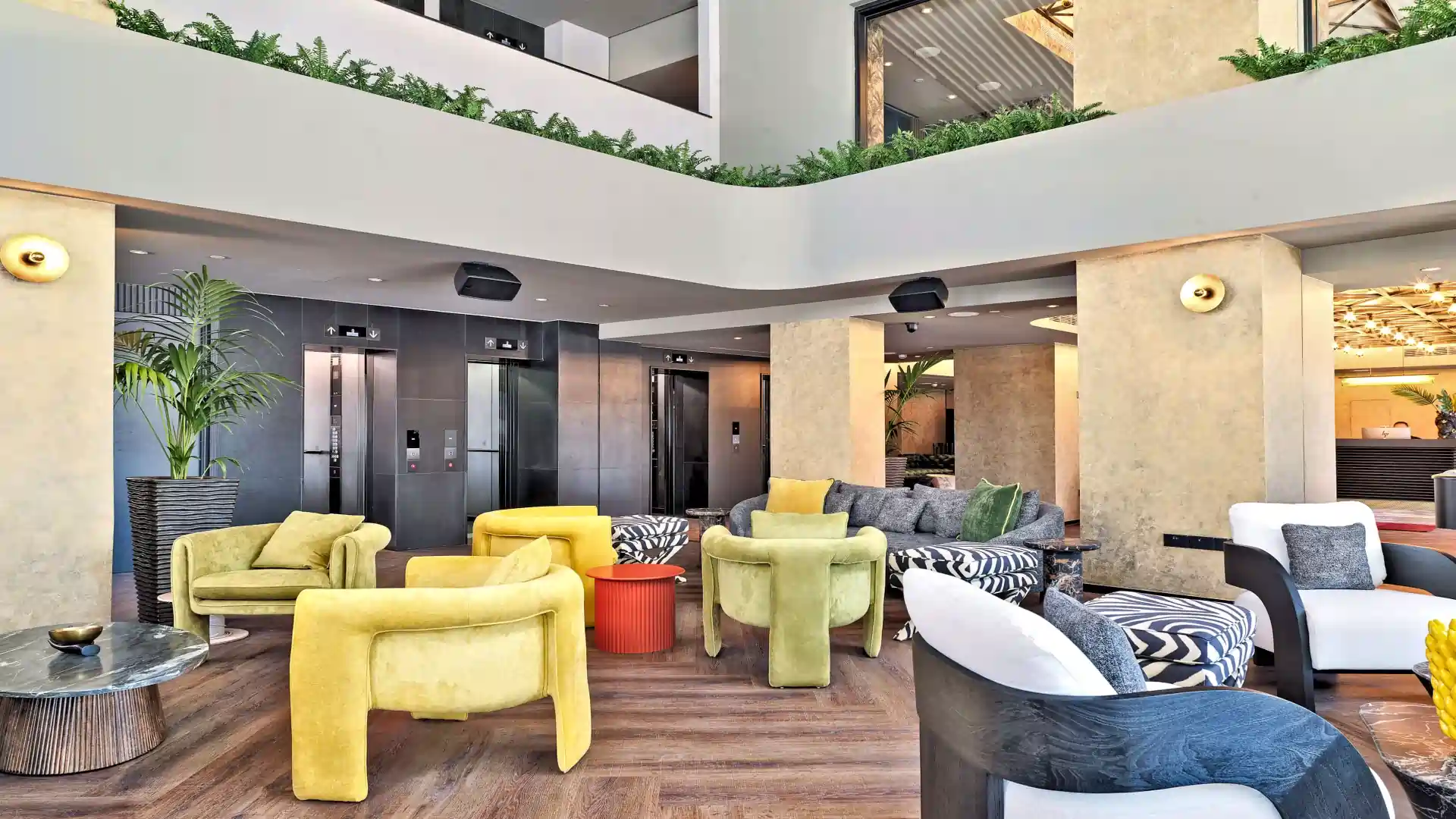 ;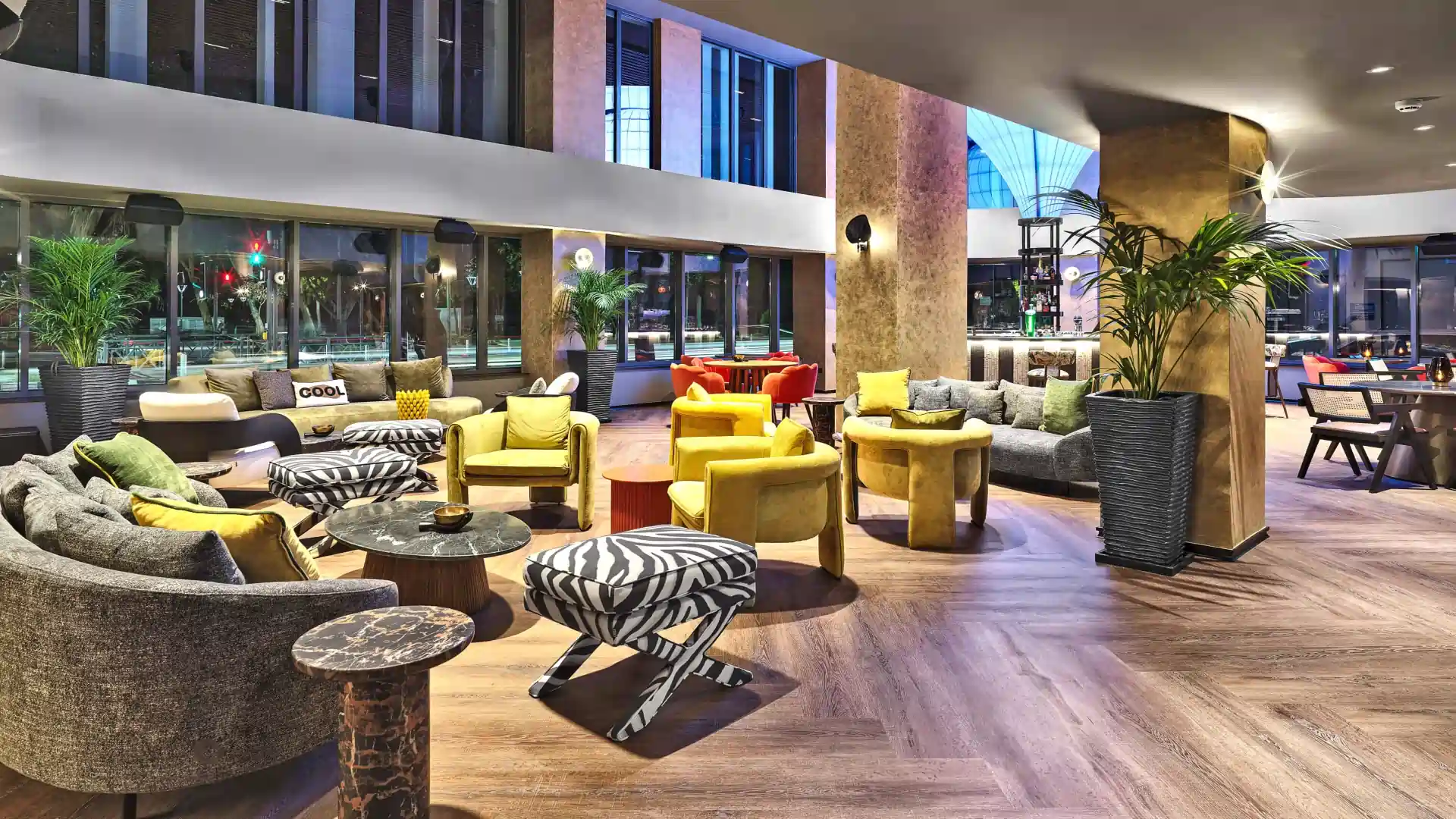 ;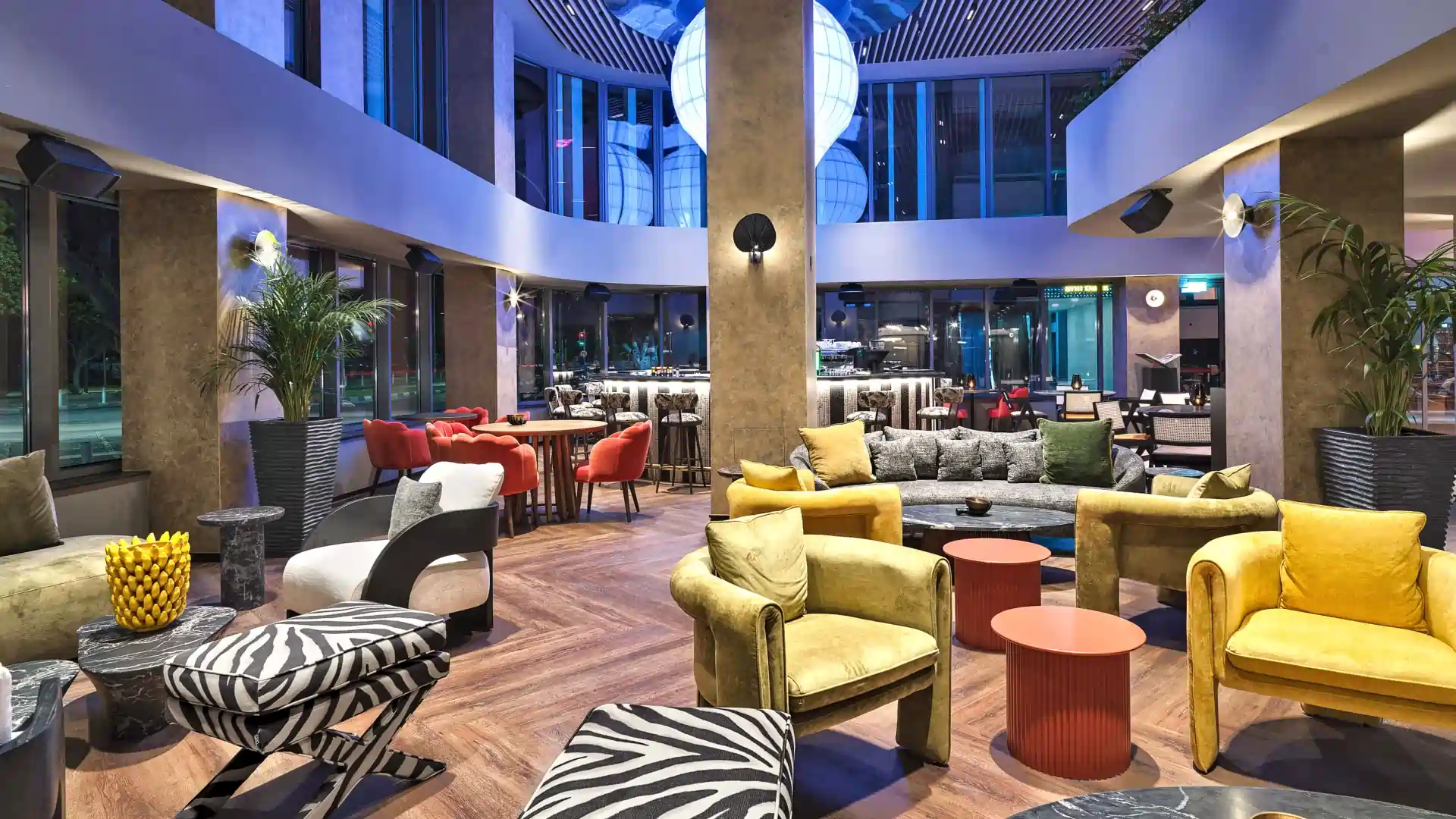 ;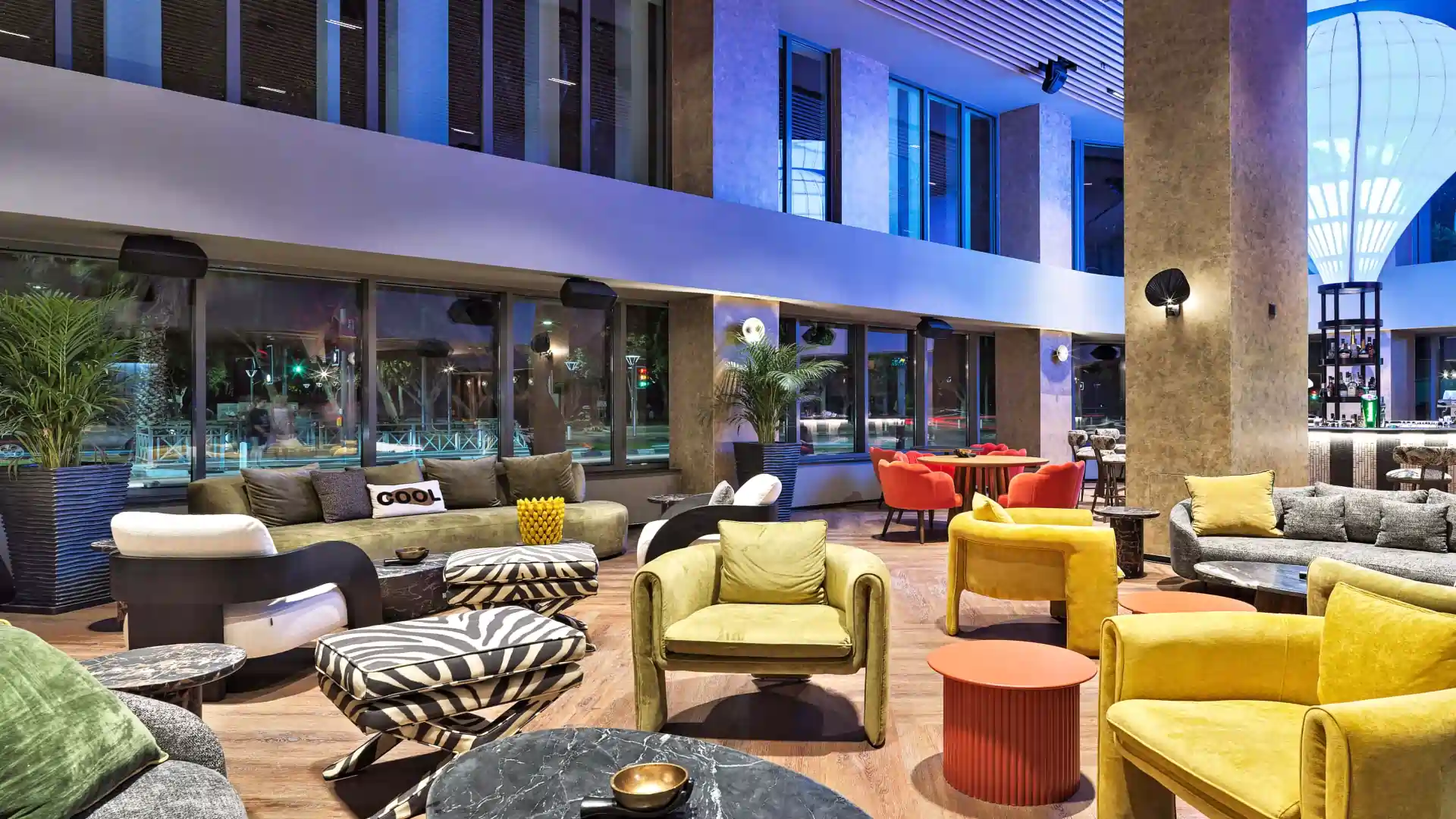 ;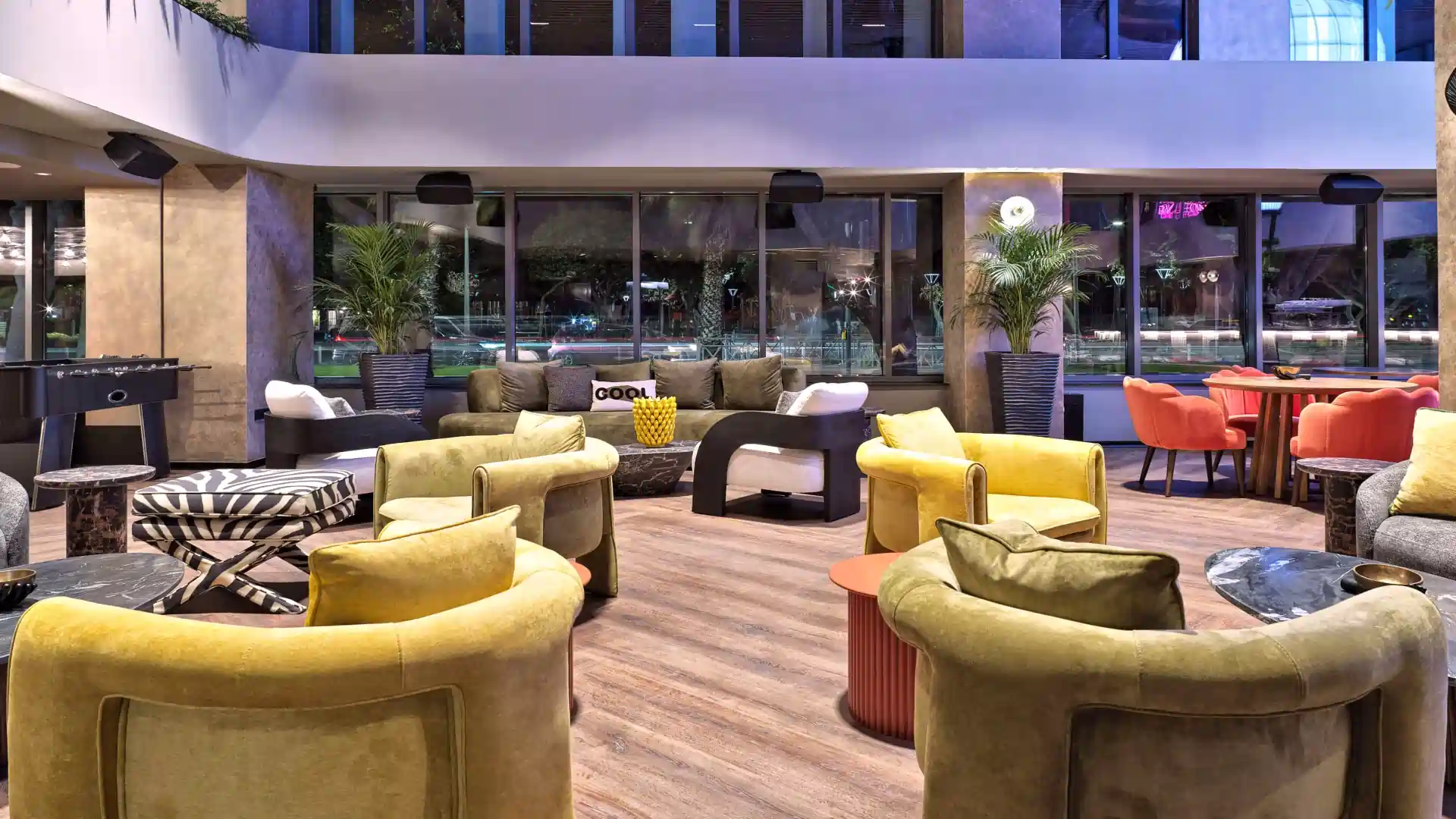 ;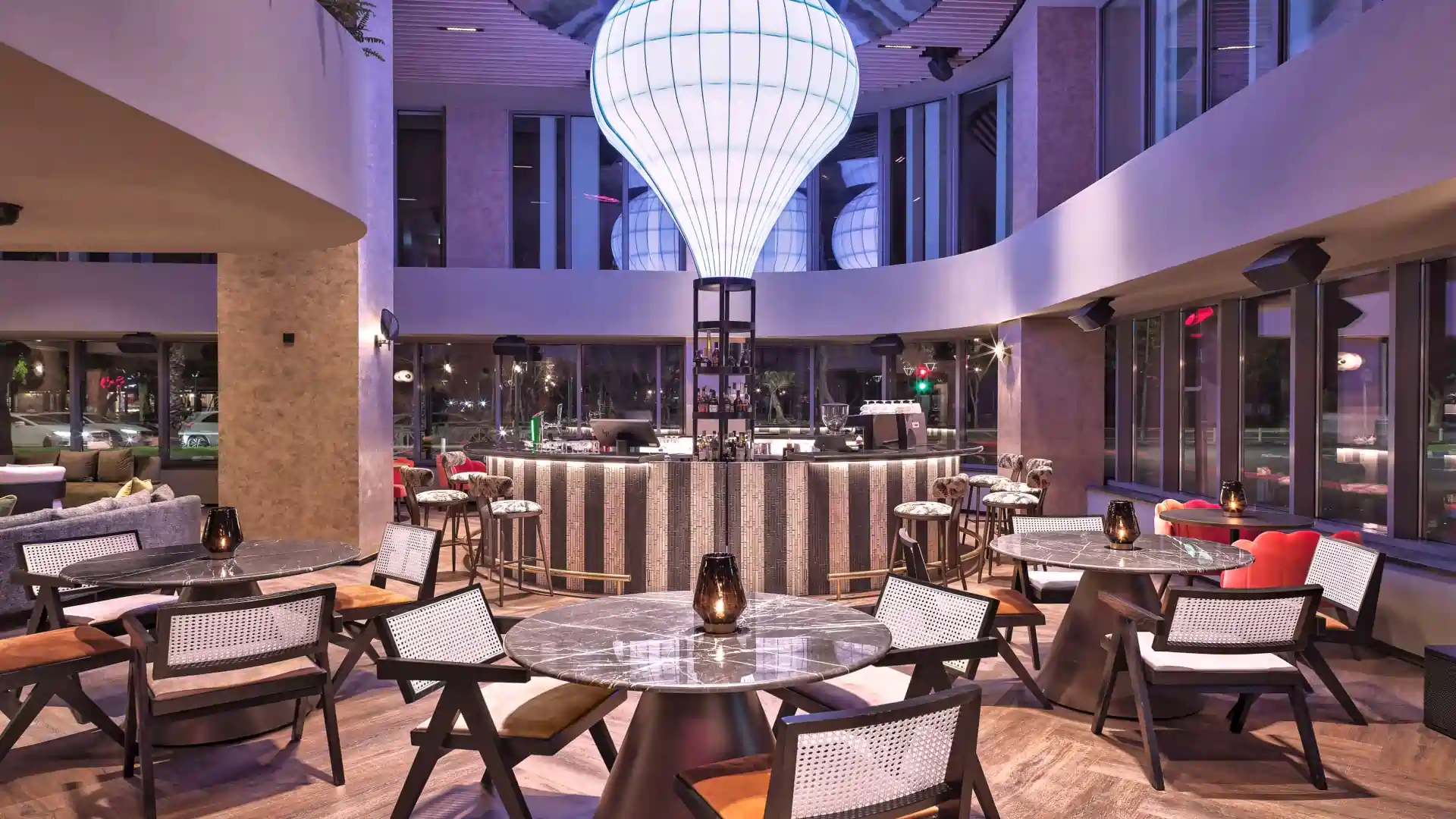 ;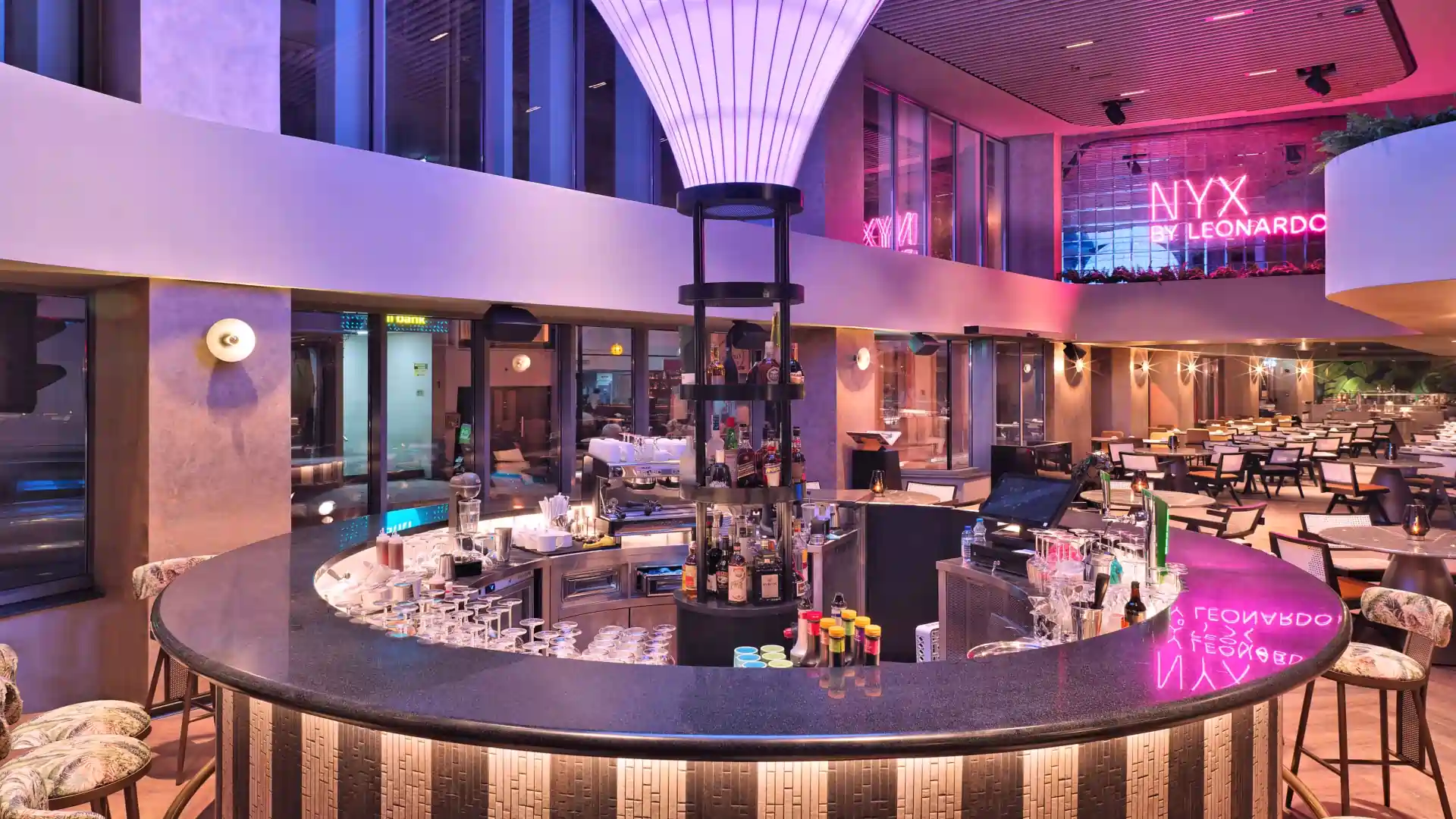 ;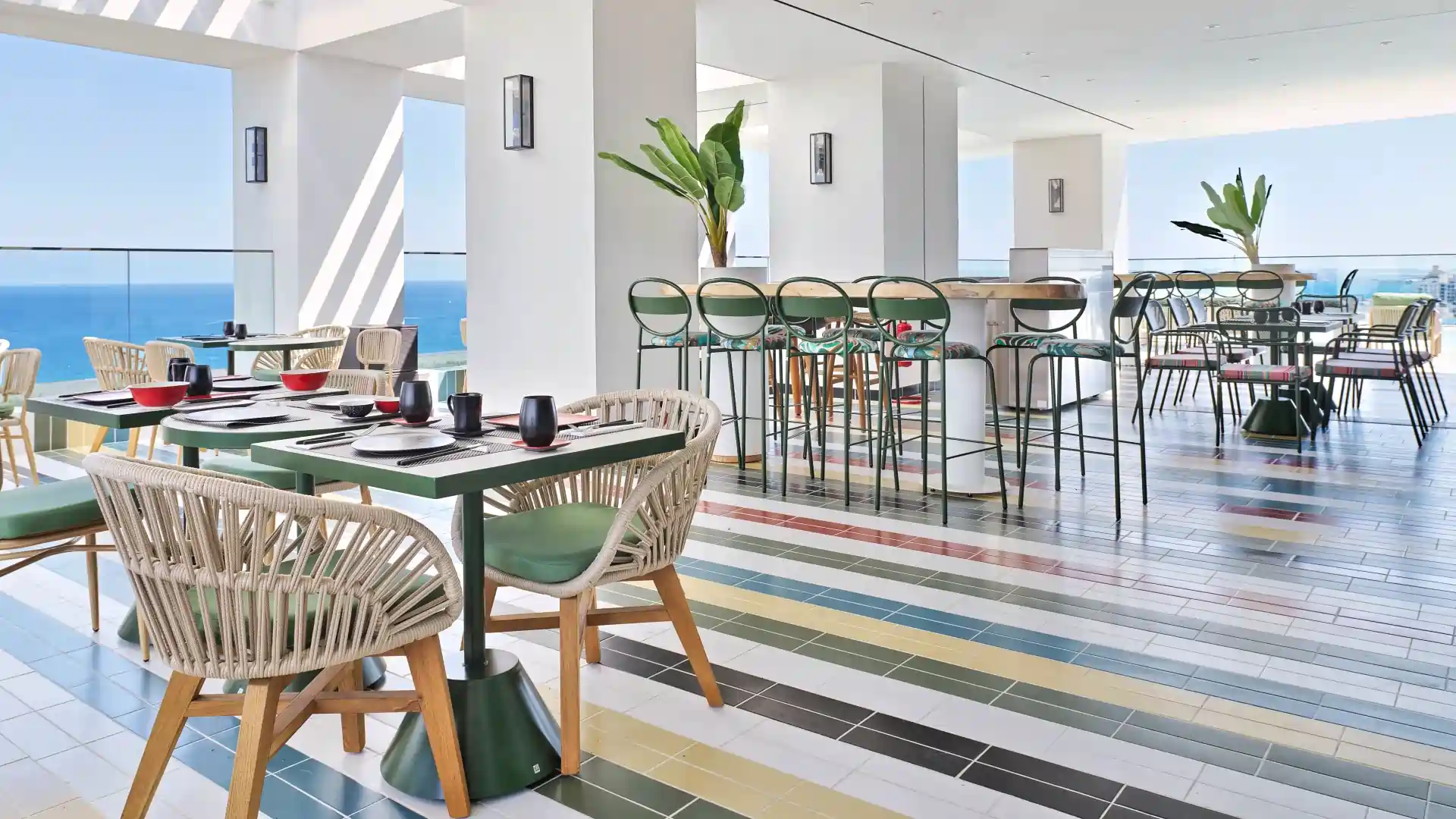 ;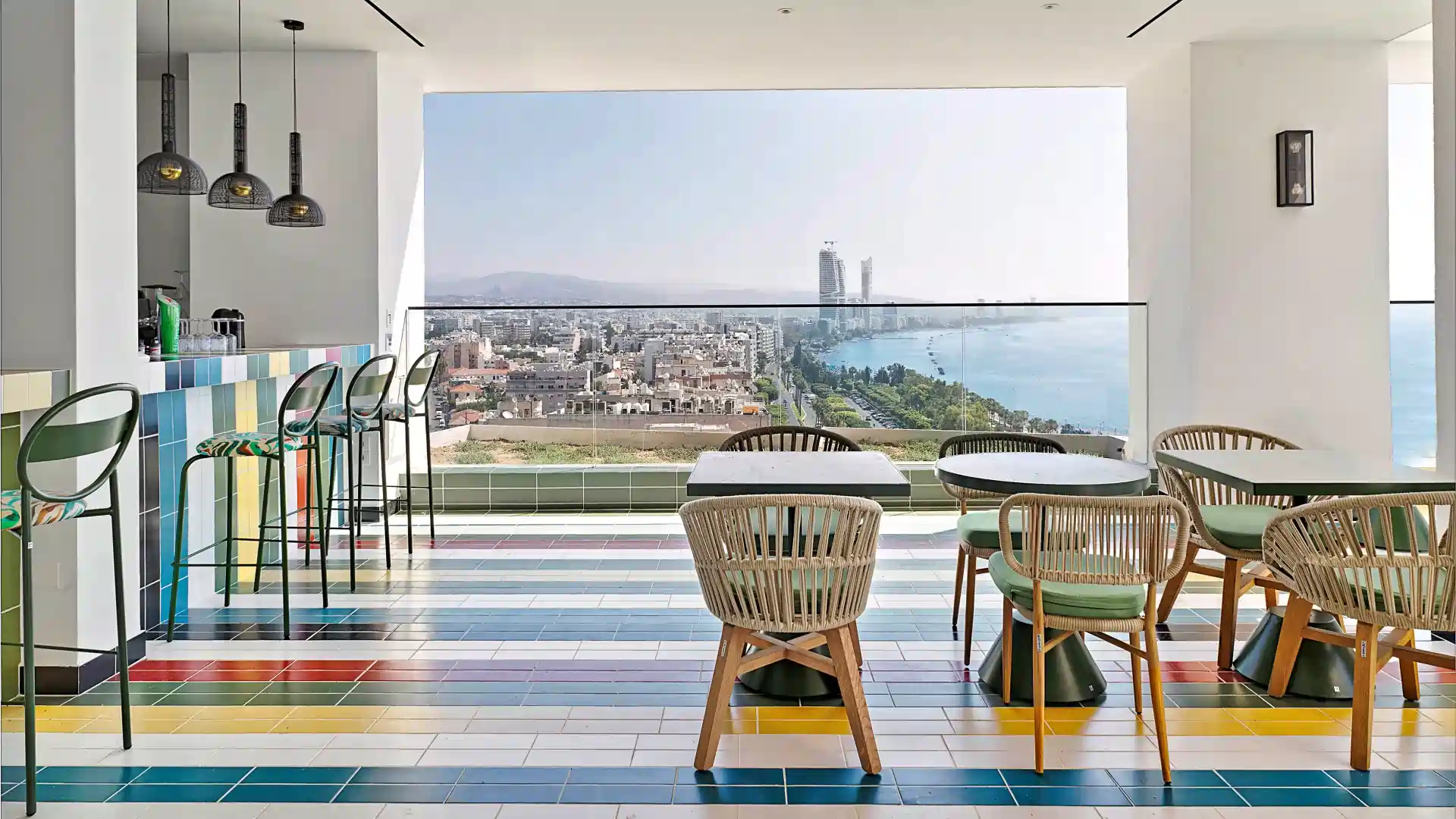 ;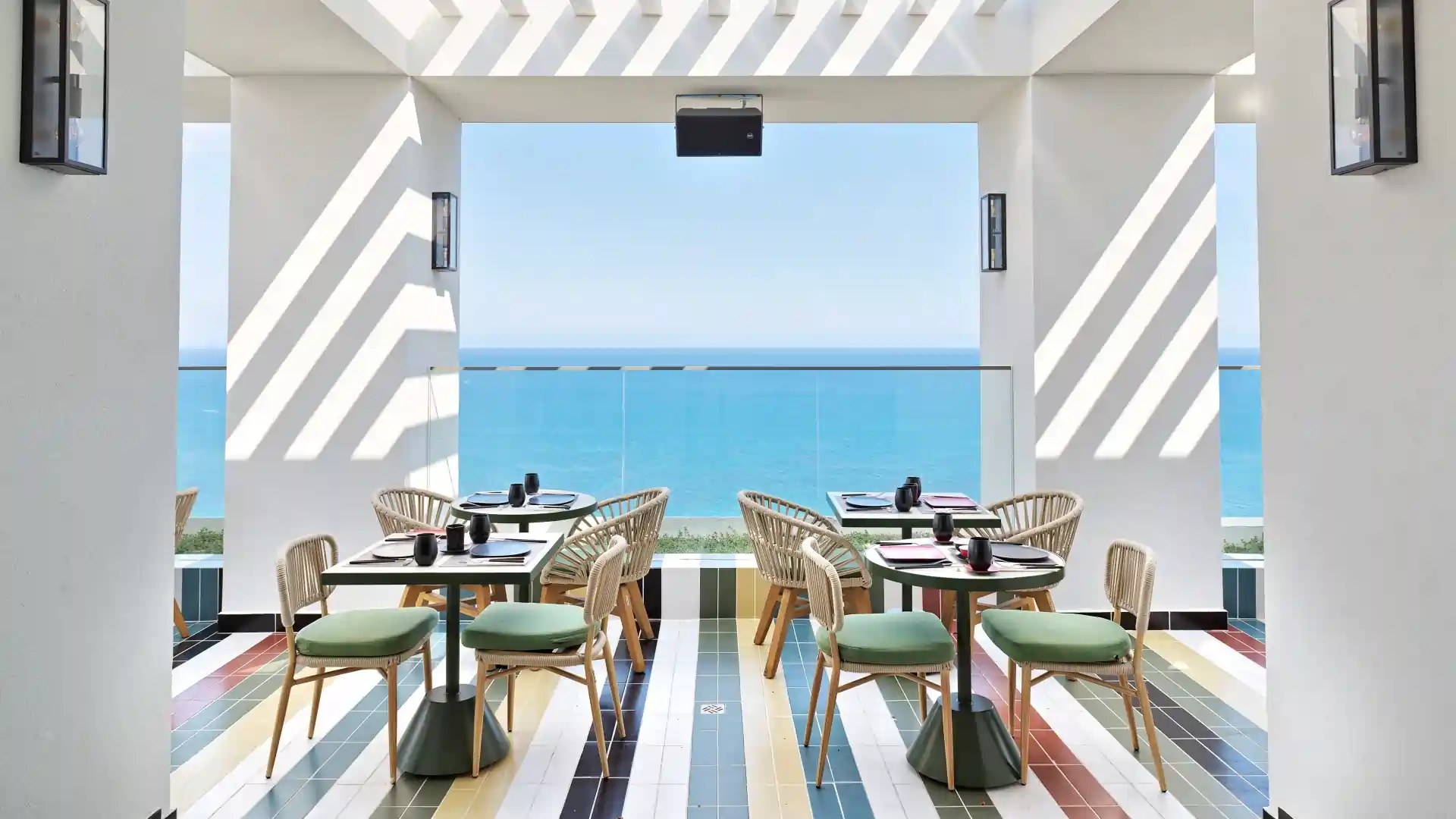 ;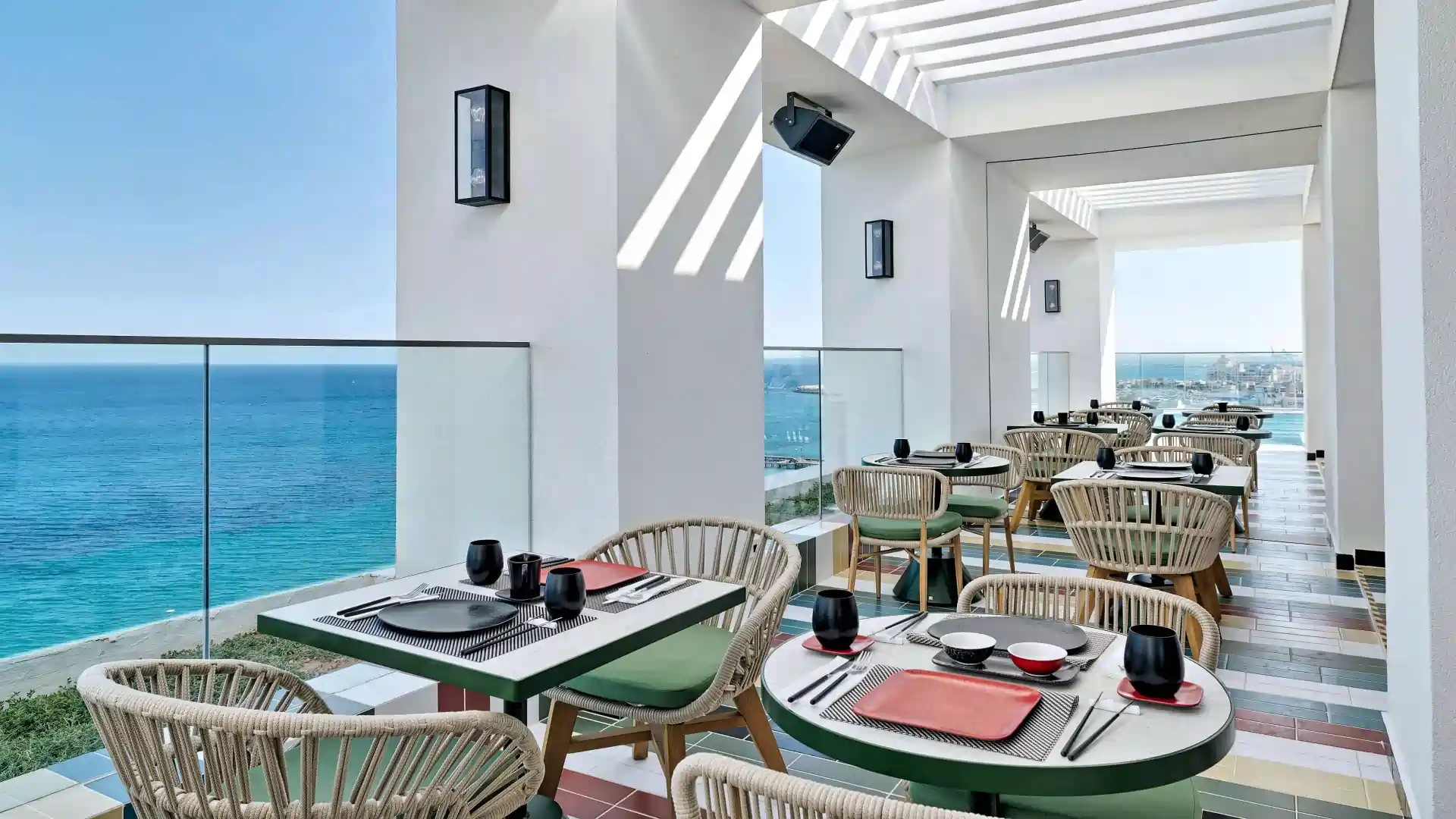 ;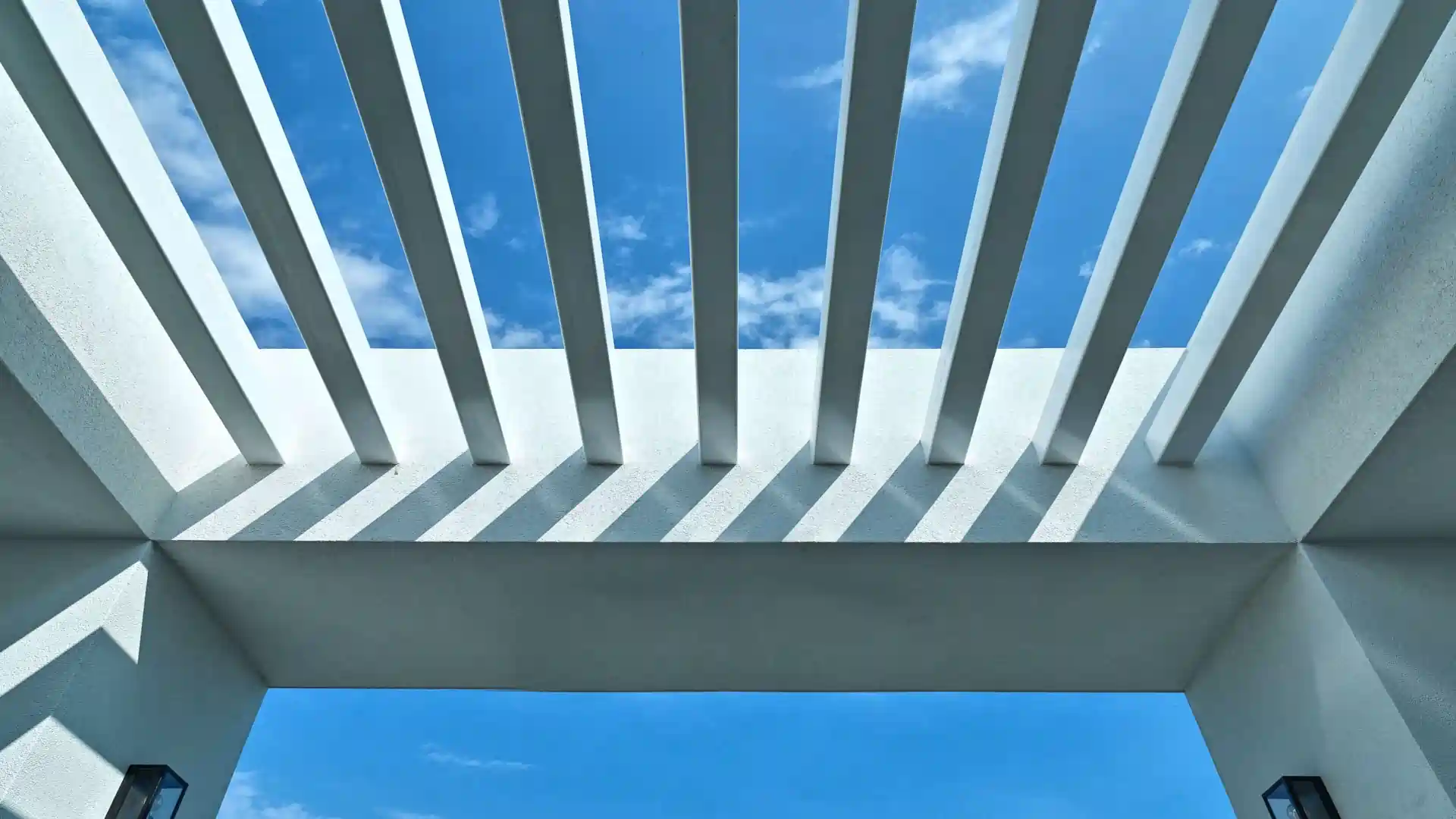 ;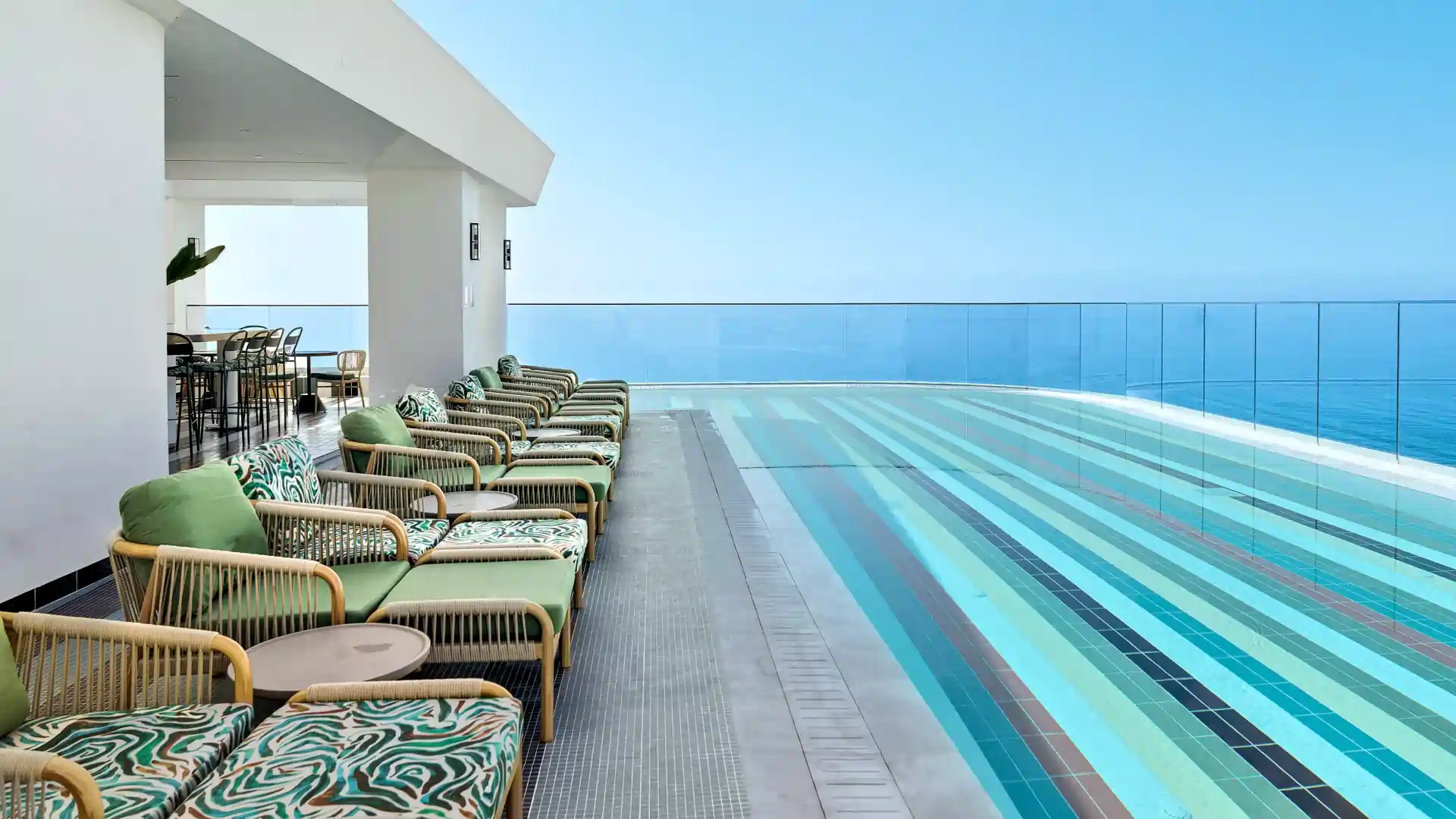 ;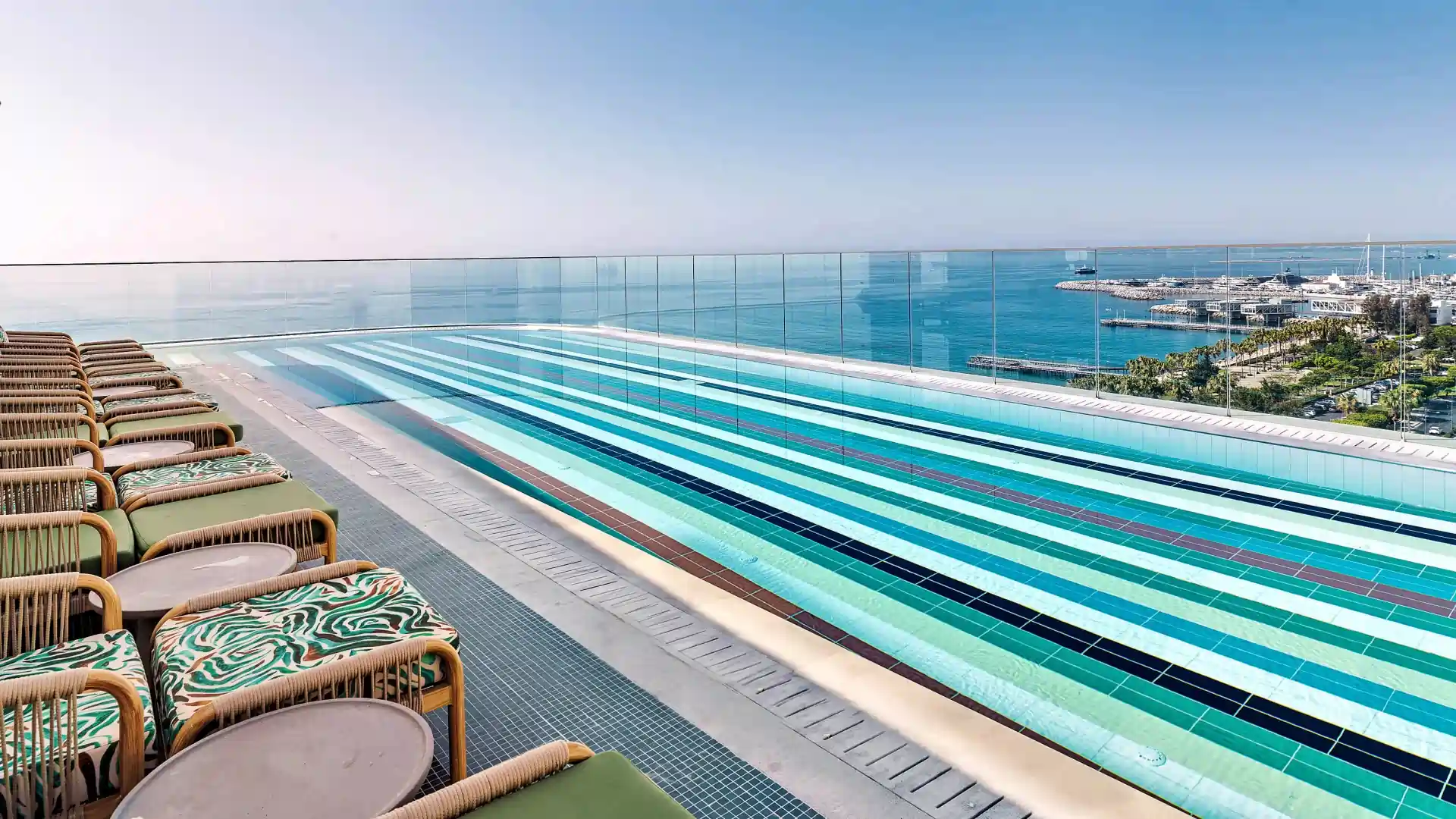 ;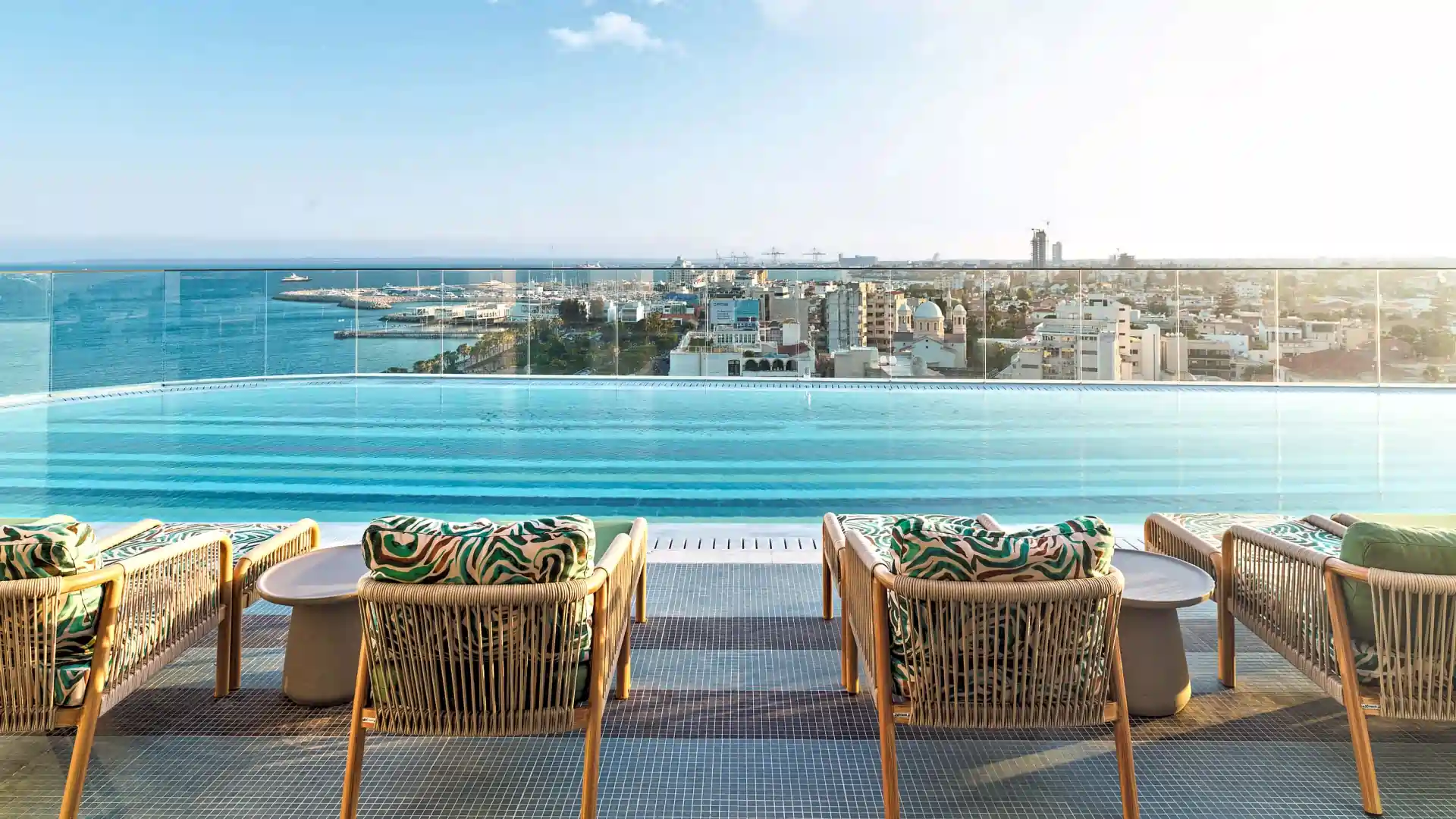 ;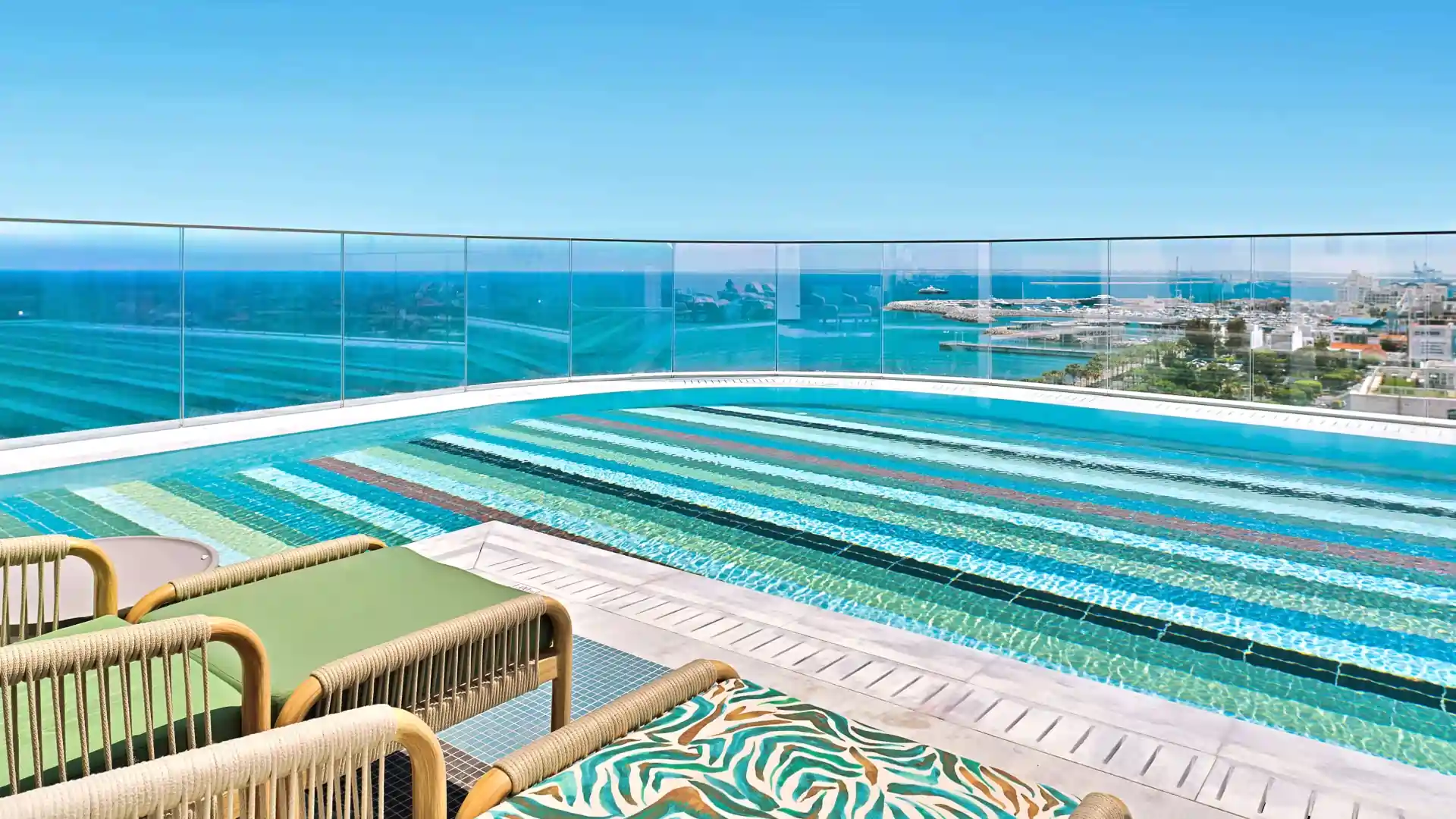 ;
;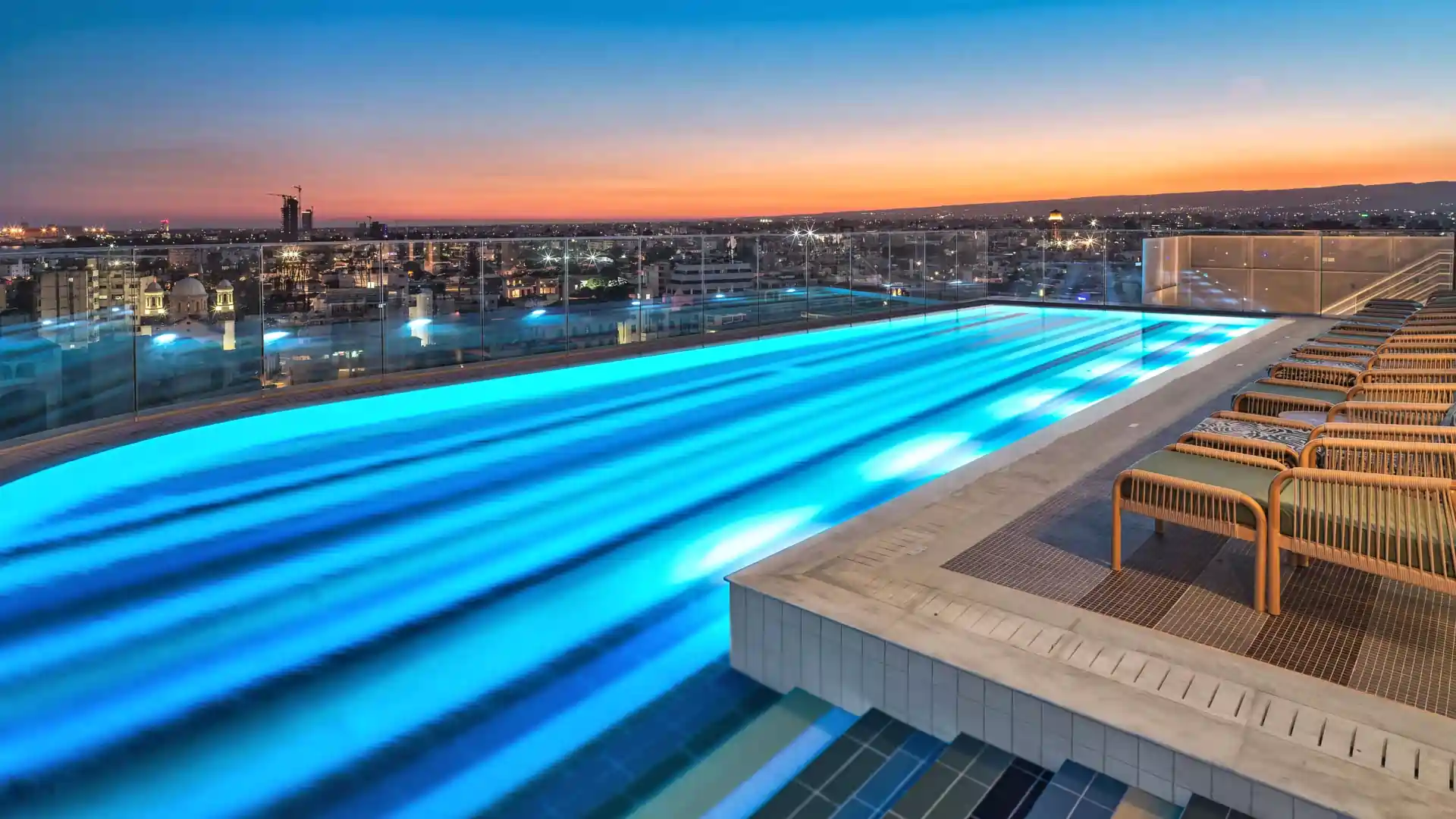 ;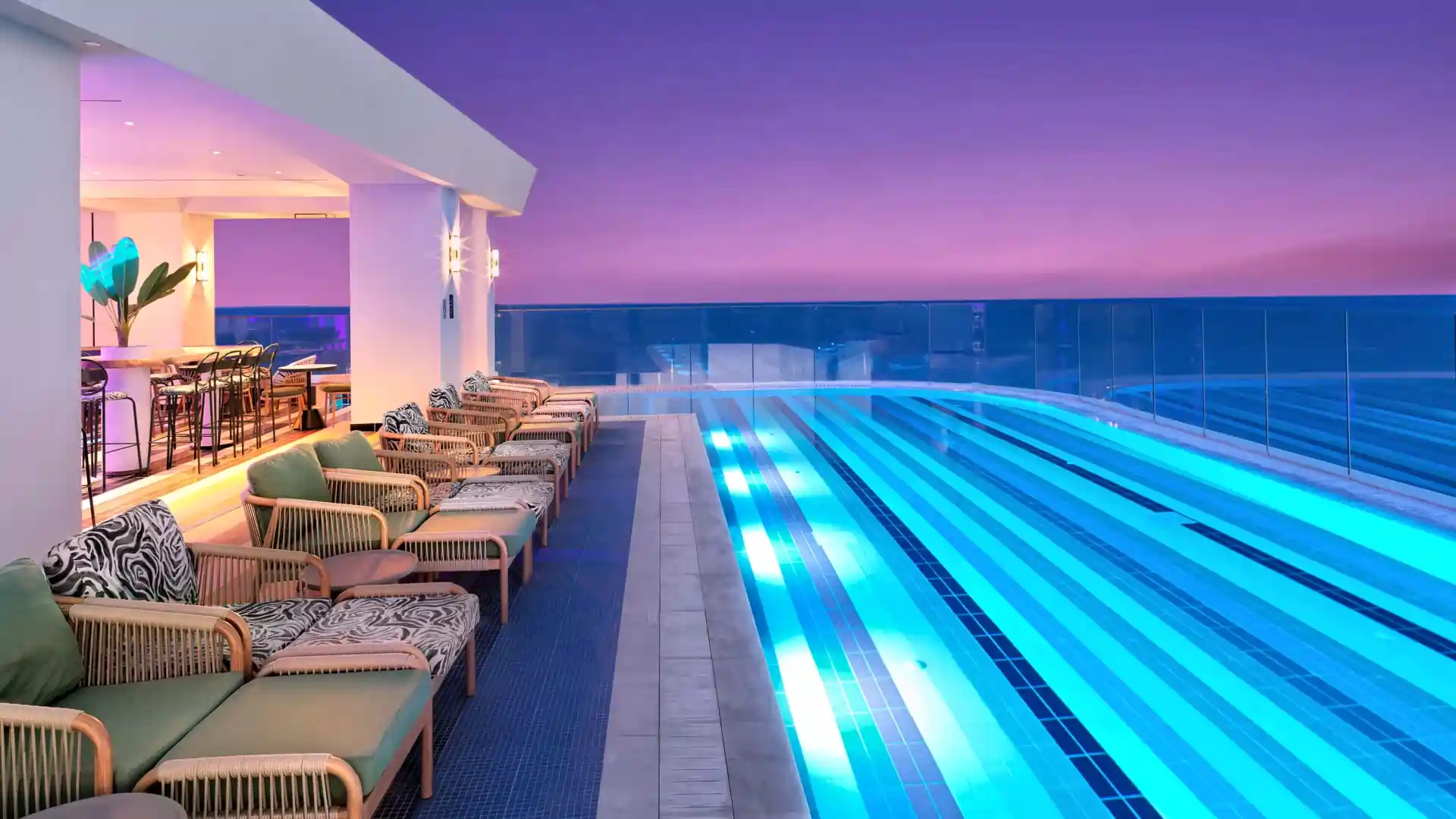 ;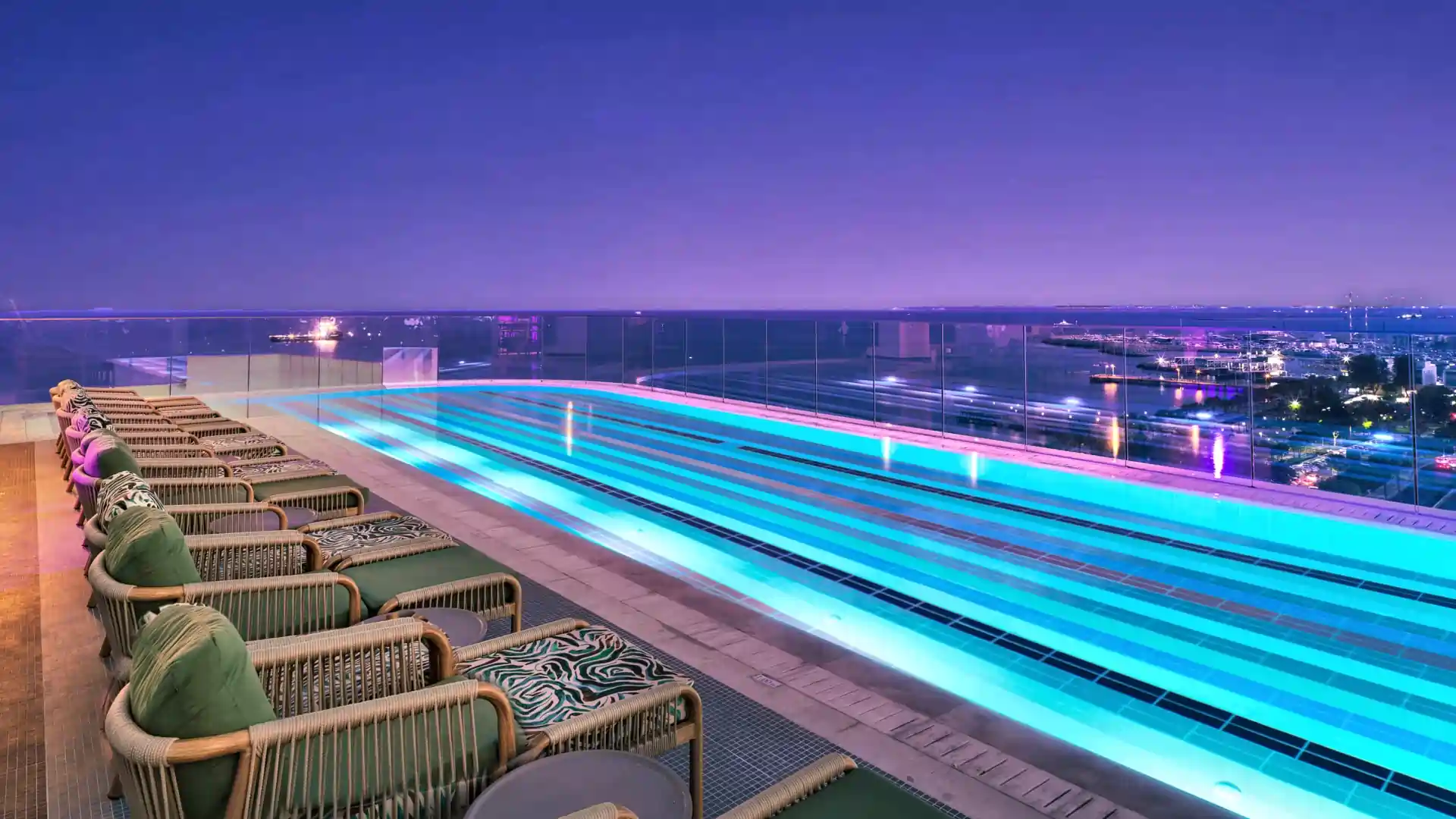 ;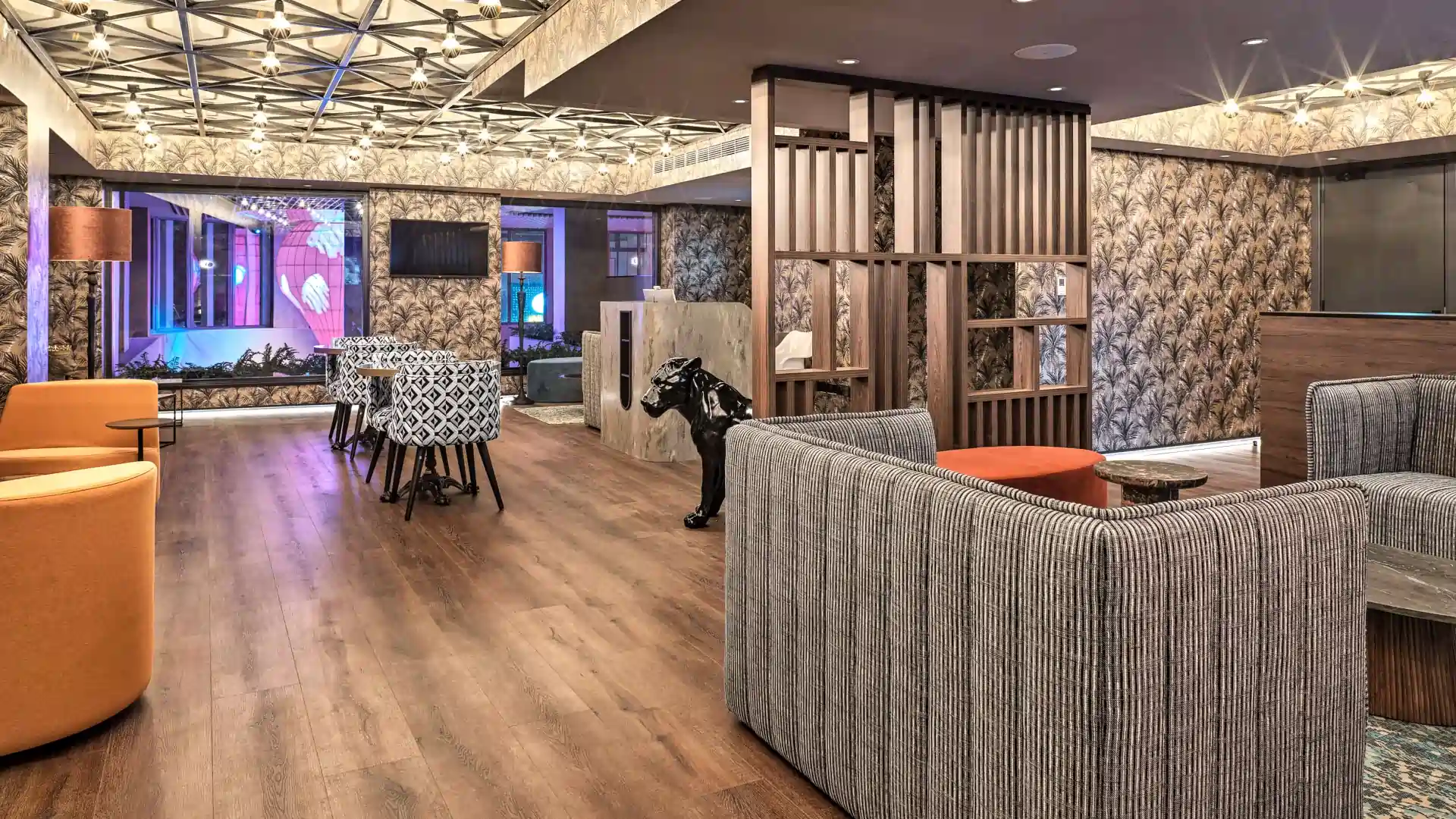 ;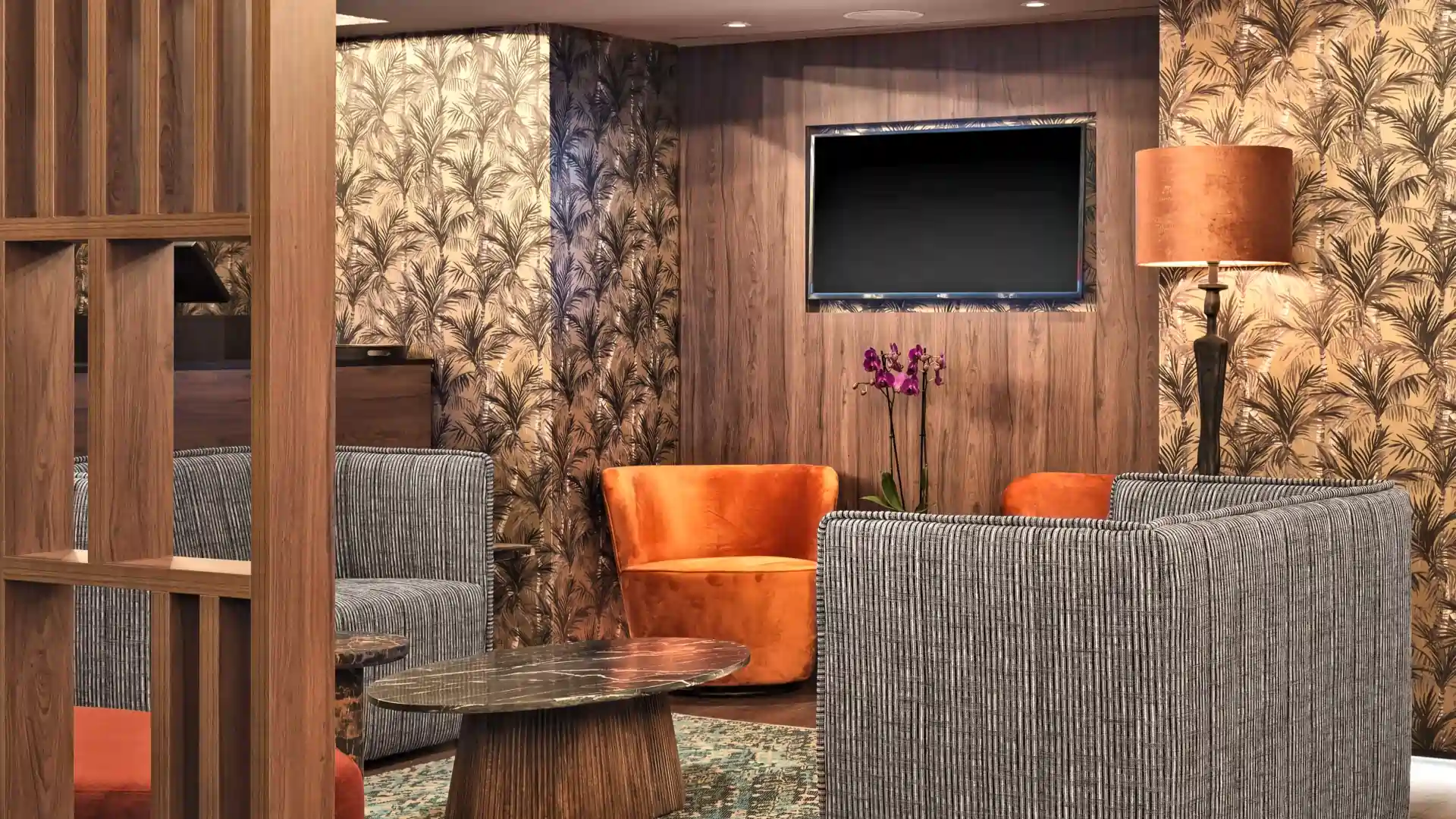 ;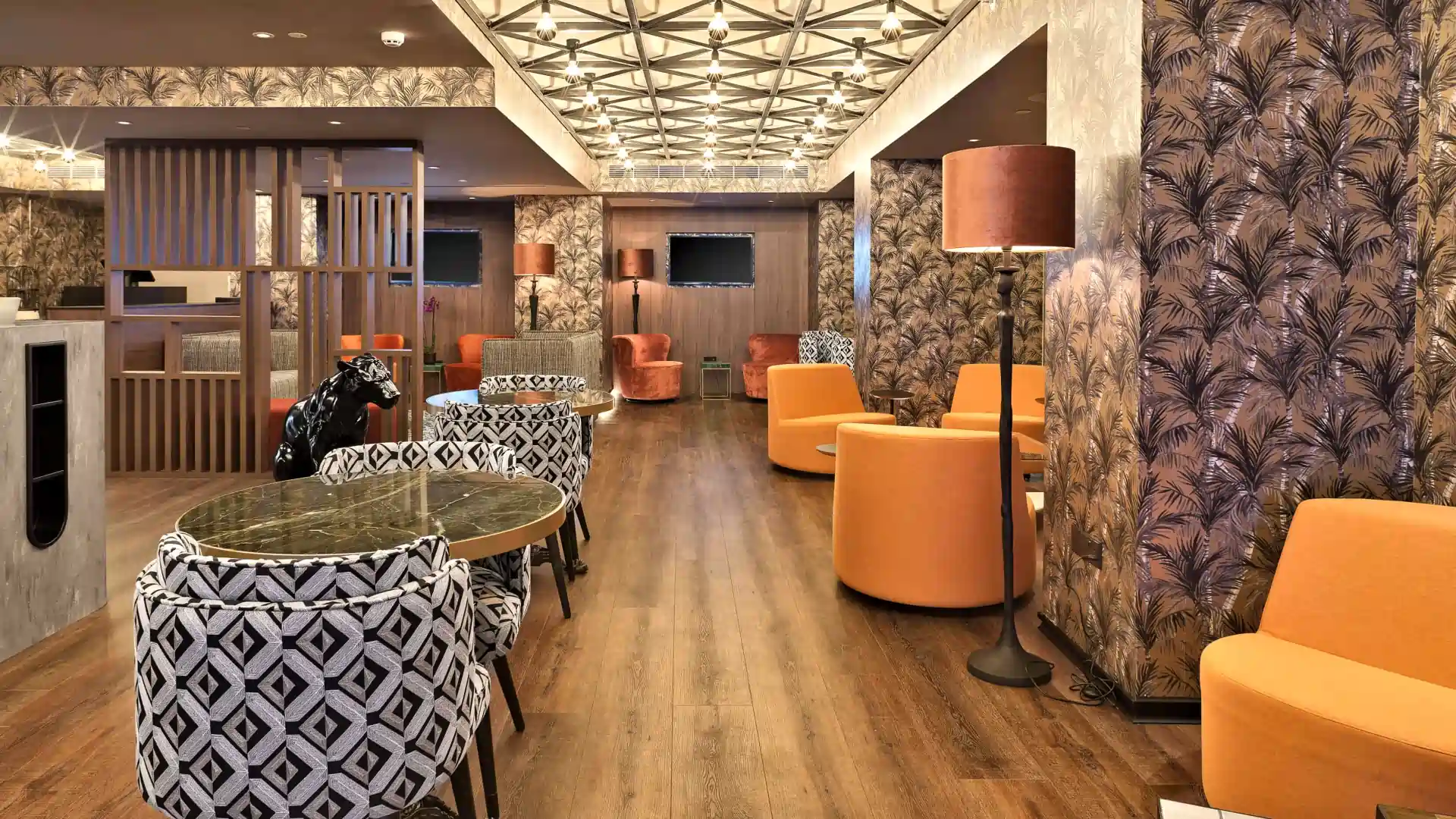 ;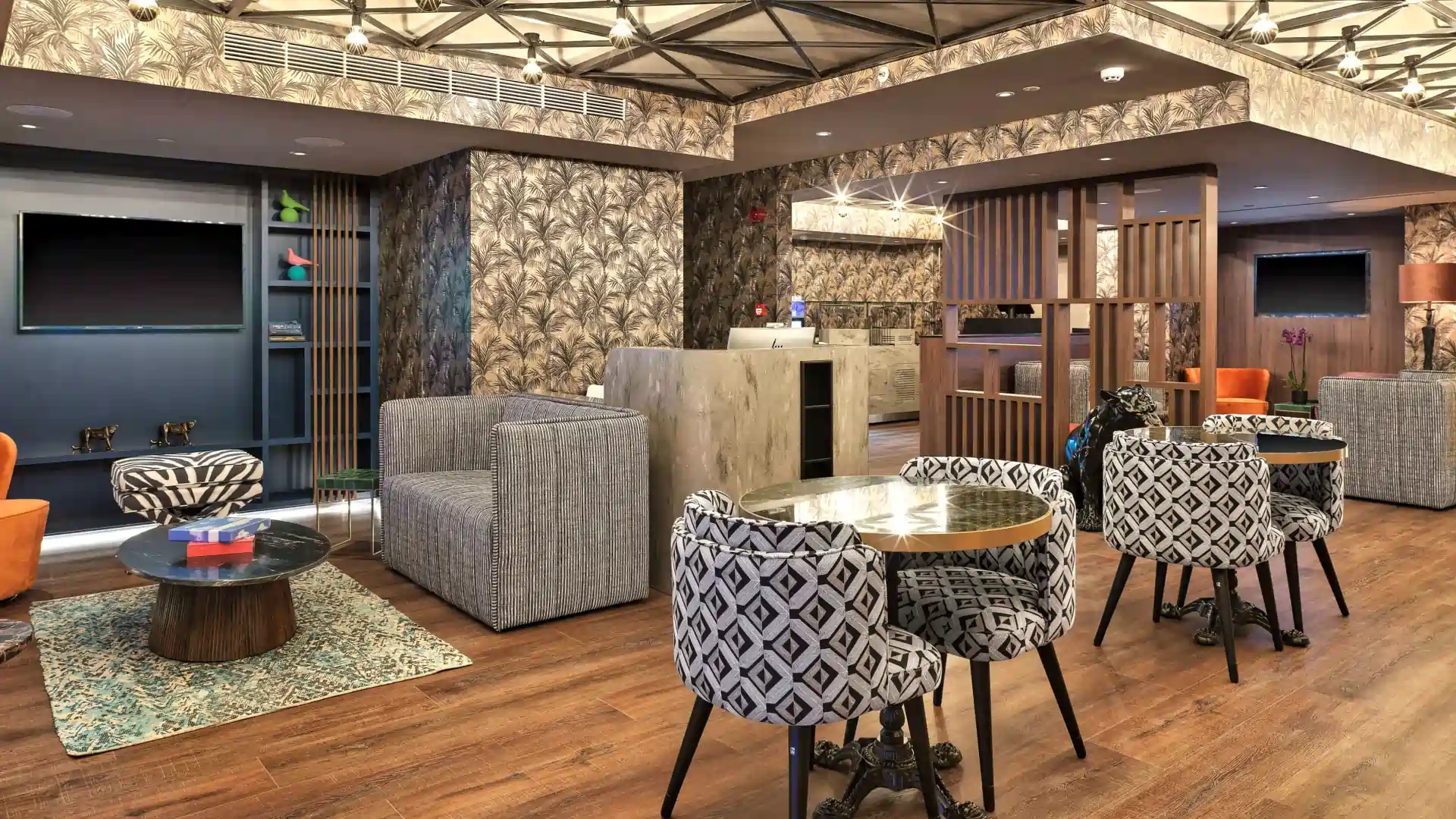 ;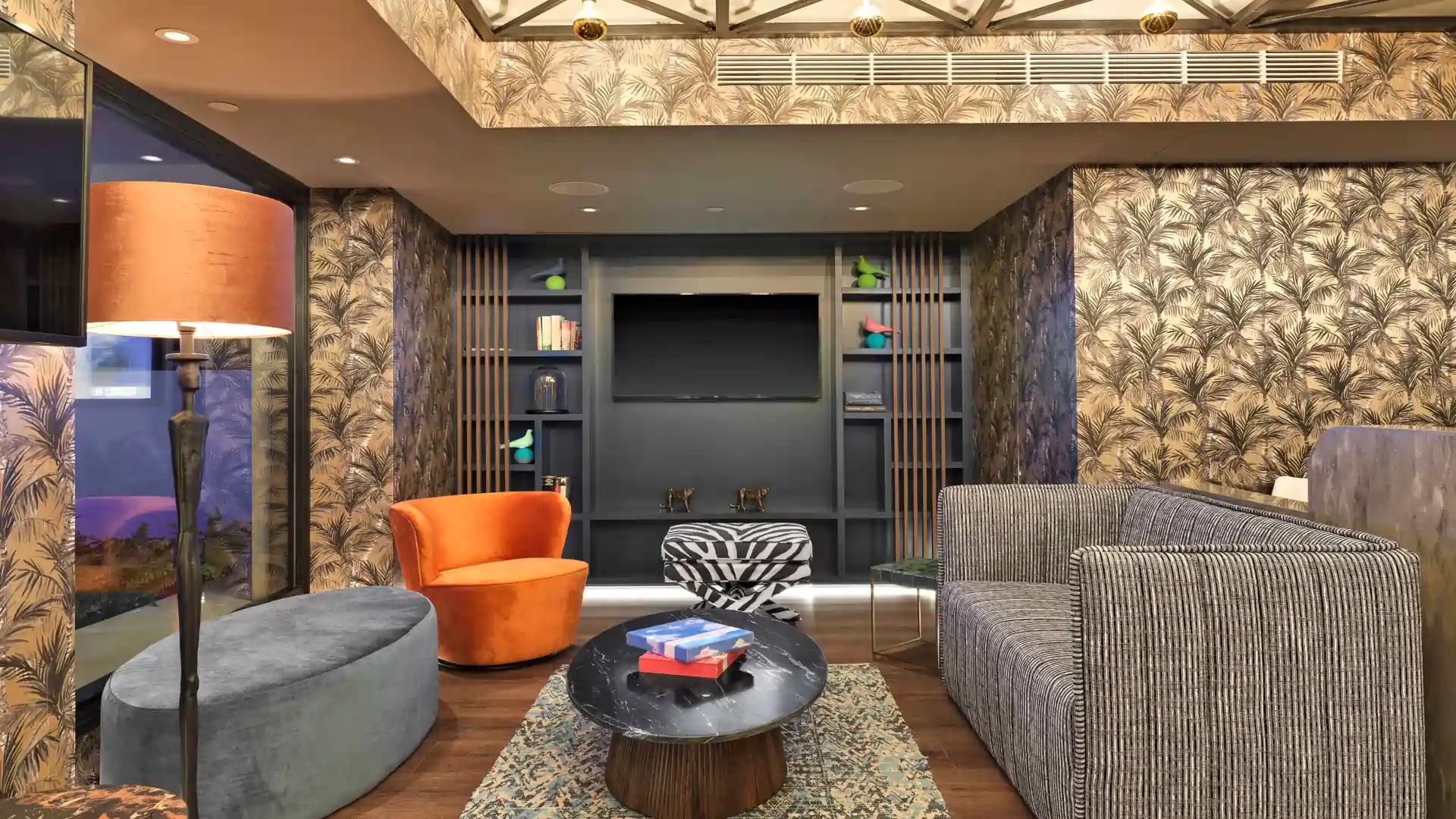 ;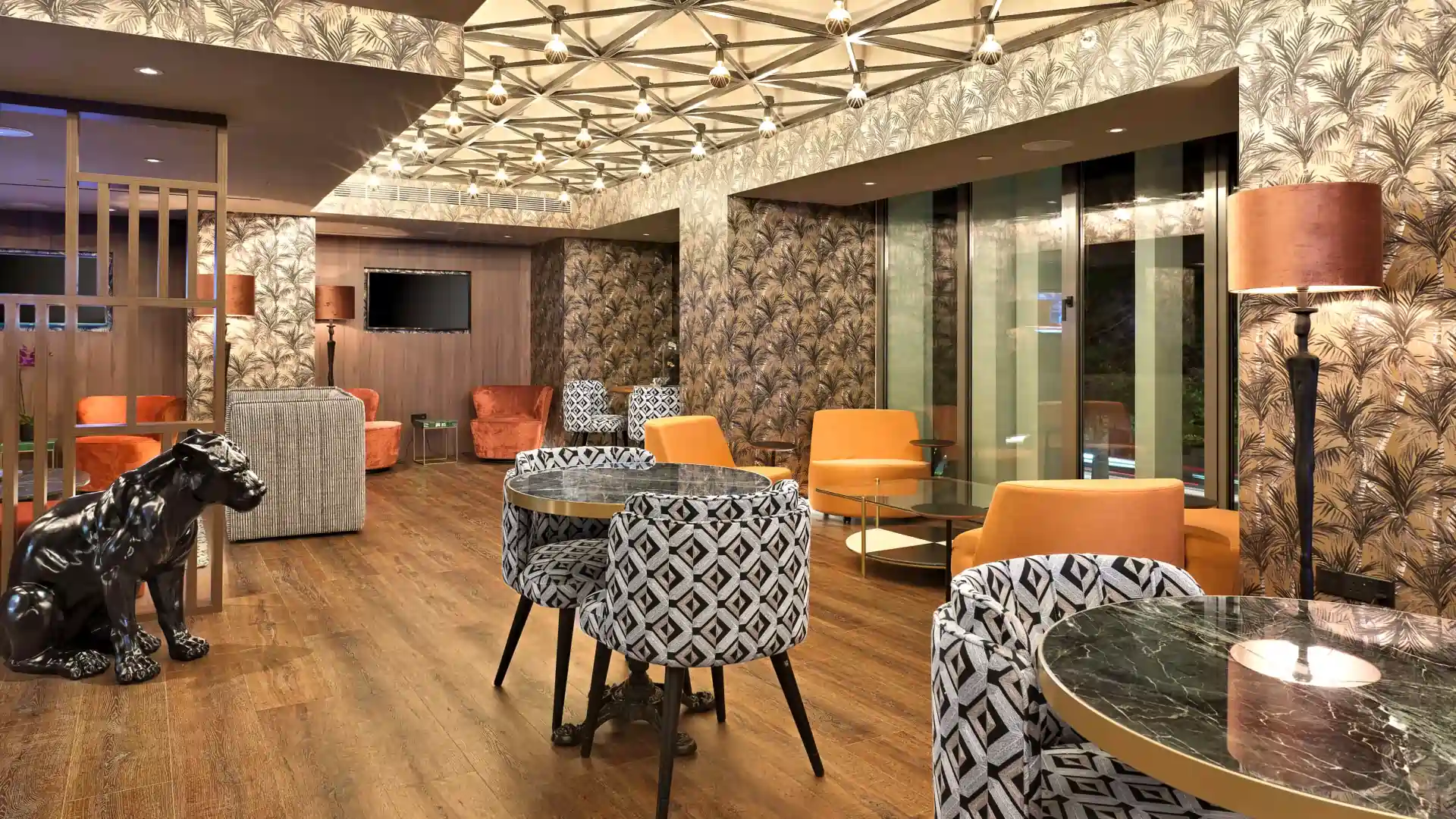 ;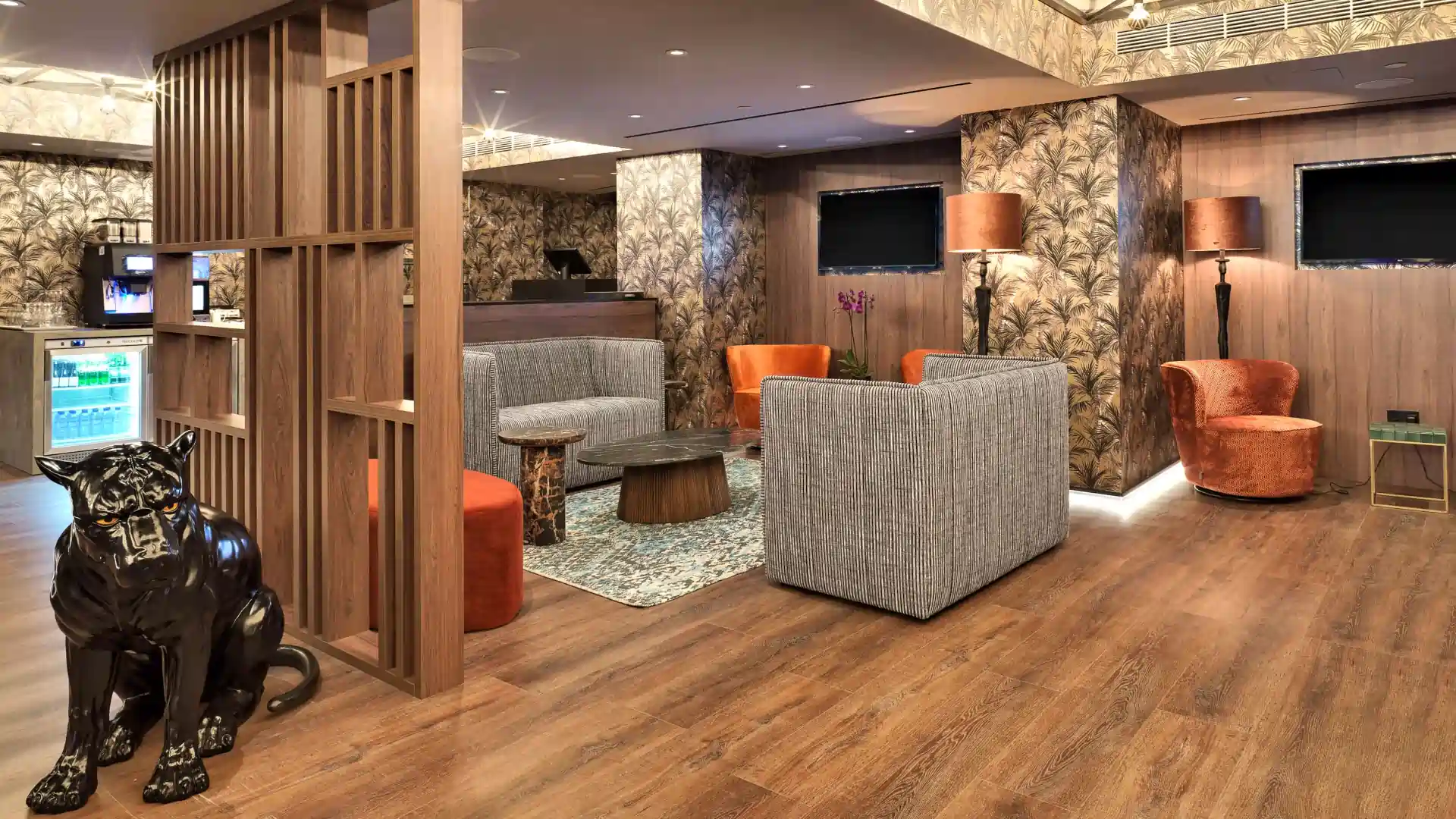 ;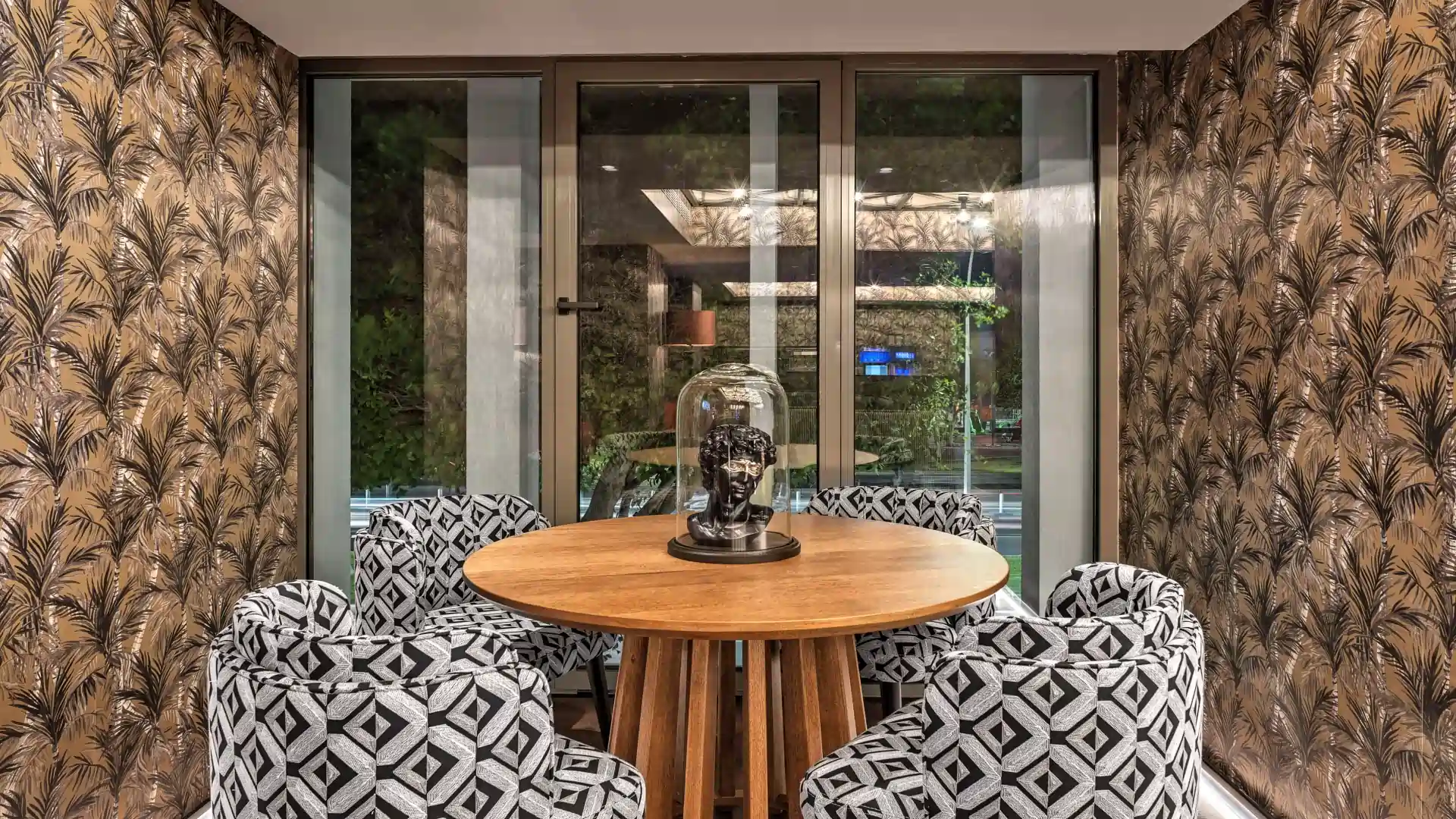 ;