Services & Facilities
Leonardo Plaza Cypria Maris Beach Hotel & Spa is a convenient base for couples in search of privacy and tranquillity with all the perks of a luxury beachside hotel. From the quiet beauty of the exotic gardens that enclose the cluster of whitewashed buildings of the resort to the sun-kissed sandy beach with its lovely pier, Leonardo Plaza Cypria Maris Beach Hotel & Spa is the ideal spot for weddings, romantic vacations, and honeymoons. Thanks to the minimalist décor with neutral tones and blue accents that remind of the colour of the sea, every room is well thought-out and cosy enough to make you feel at home. Because peace doesn't equal boredom, you will be especially glad to discover the resort's entertainment facilities and activities too. And you can always adventure beyond the walls of the complex for even more attractions worth getting out of bed for, including three top-notch golf courses nearby, horseback riding tours, go karts, water sports, and more.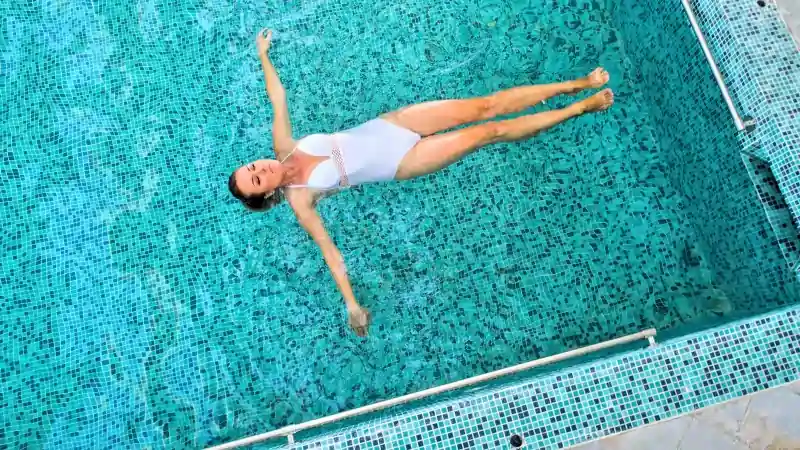 Bathing Pleasure
This sun-kissed beachfront resort with lush exotic gardens that provide for added island flair, offers enough for your bathing pleasure. The sea is clean and calm, and the small beach by the pier provides complimentary sunbeds and umbrellas where you can rest after a swim or just lay under the sun until you get the perfect tan. Or, if sea-swimming is not your thing, you can splash around in the main pool of the resort where you'll still feel the breeze of the Mediterranean. The Thetis Wet Pool Bar is another facility designed for your bathing pleasure: here you can soak in the water sipping smooth cocktails, juices, beer, or Cypriot wines. When the weather is against your mood for a swim, we have an indoor pool, which is heated in the winter. Plus: you can also take advantage of our High Salinity Therapeutic indoor pool for a fee. Besides the High Salinity Therapeutic pool, which is not part of the standard all-inclusive package, all guests can use the bathing facilities free of charge. Please note that pool towels require a symbolic, refundable deposit.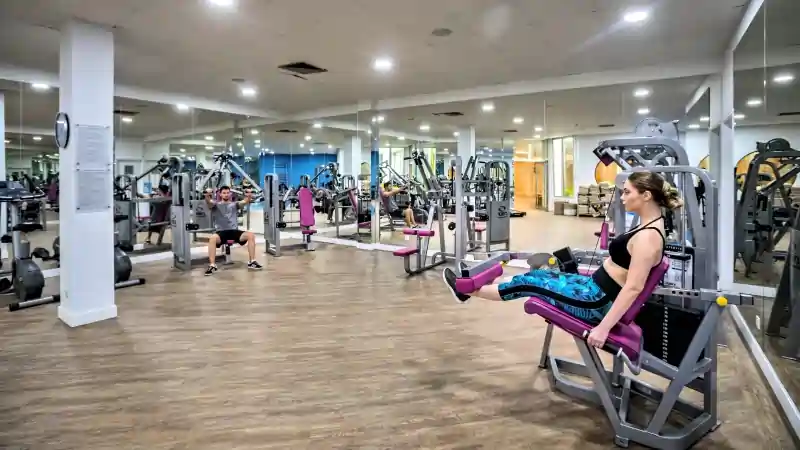 Sports & Leisure
It's not all just sunbathing and chilling out at Leonardo Plaza Cypria Maris Beach Hotel & Spa. The resort has managed to create a vibrant living space with enough facilities and amenities to keep you in shape during your vacation in Paphos. The gym is equipped with state-of-the-art gear, one artificial turf tennis court, squash court, table tennis, sauna and hot tub to soak in after practice, and other fun-filled activities that get your heart pumping. Listed below, discover all the sports and leisure activities while staying at Leonardo Plaza Cypria Maris Beach Hotel & Spa:
1 hard surface tennis court (additional charge when floodlit, rackets and tennis balls available at a deposit)
Squash court (deposit required for rackets and balls)
Fully-equipped fitness gym
Sauna and hot tub(free of charge)
Table tennis
Water sports on the beach (separate management, extra charge)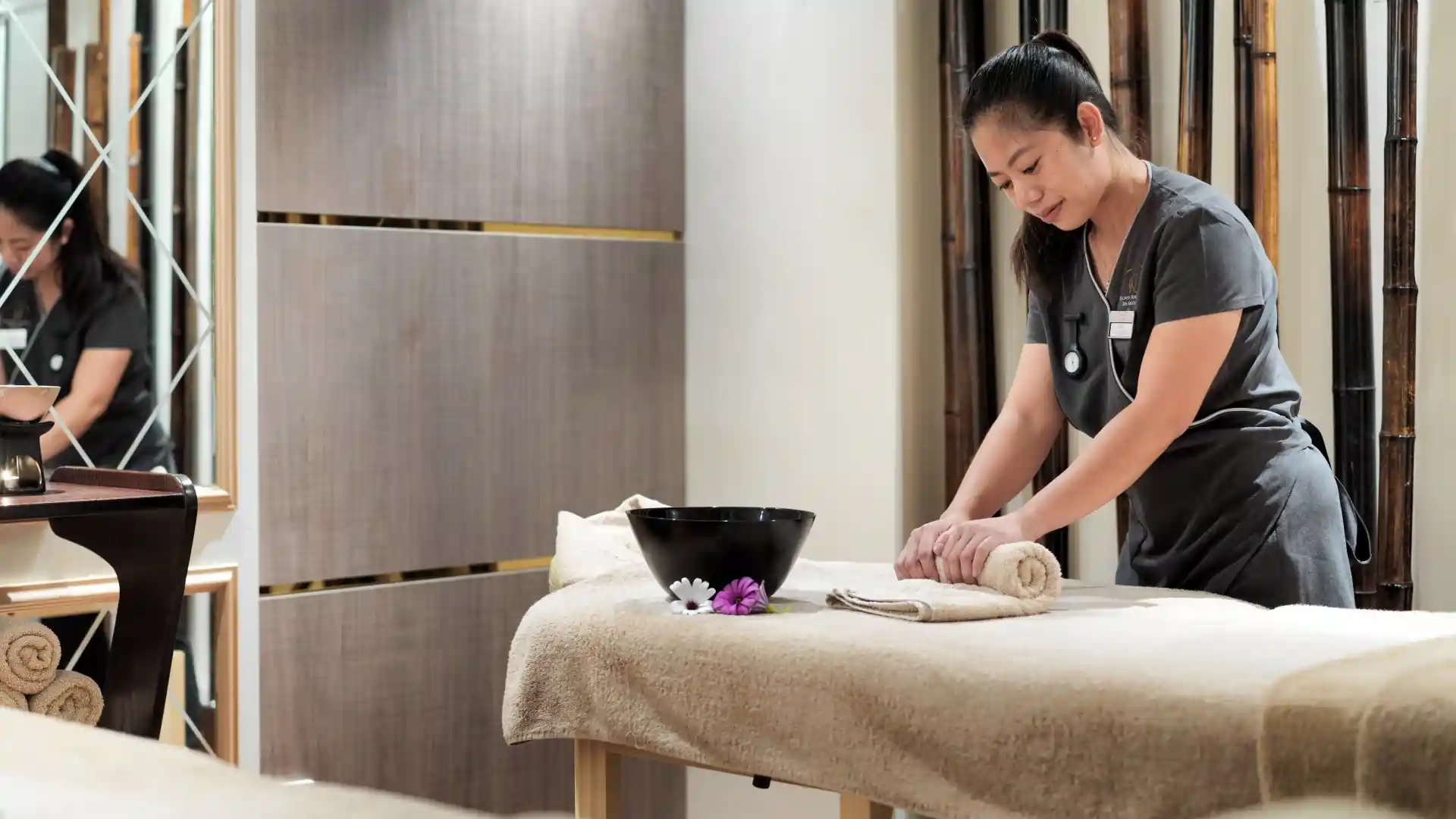 Beauty & Wellness
Did you know that Leonardo Plaza Cypria Maris Beach Hotel & Spa is the only destination in Cyprus where you can find an officially registered fish spa managed by KG Wellness Boutique Spa & Salon. This treatment is used to clean skin wounds or to alleviate other skin conditions. If having cute little fish nibbling away on your feet and on your body is not something you'd fancy, the spa offers plenty more to help you unwind and relax: body treatments, massages, facials, professional makeup, manicures and pedicures, bridal and hen party services, hair styling, and waxing. There are all kinds of spa packages to choose from too. Please note that all spa treatments, packages, facilities, and amenities are chargeable.
Spa Treatments
Facials
Massages
Garra Rufa ichthyotherapy treatments
High salinity Floating Pool, with many health benefits
Spa Services
Hair salon
Makeup
Manicure and pedicure
Waxing
Bridal packages
For more details please visit the official KG Wellness Boutique Spa & Salon website.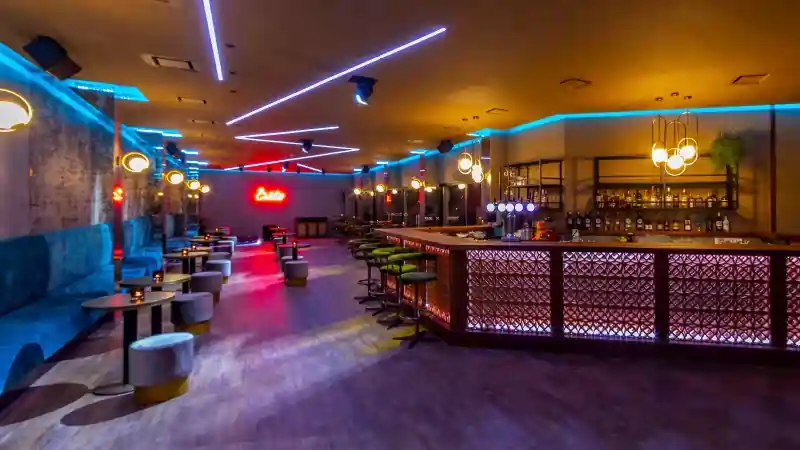 Activities
If you don't want to adventure beyond the gates of the resort to find quality entertainment or to go dancing, you don't have to. Adults-only Leonardo Plaza Cypria Maris Beach Hotel & Spa has a weekly offer of live shows and music guaranteed to keep boredom at bay.
Spa Treatments
Table tennis
Zumba
Yoga
Yogalates
Aqua Aerobics
Aerobics
Stretching
Entertainment
Live Music (Outdoors - weather permitted)
Lobby music every day (piano, sax, violin) from 18:30 - 22:30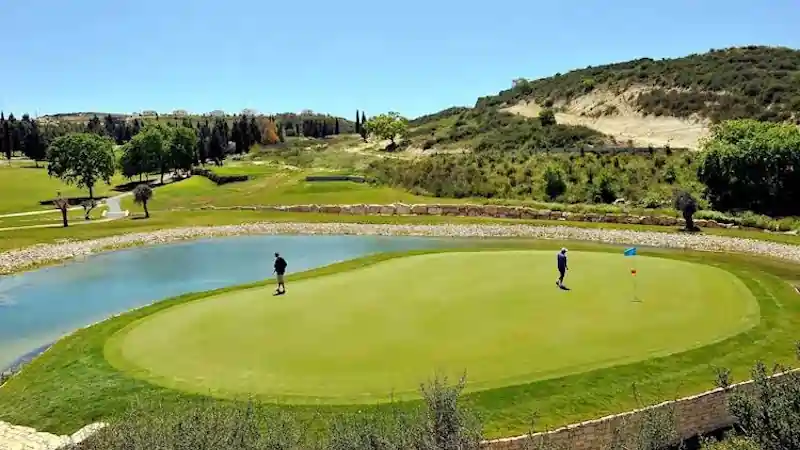 Golf
Leonardo Plaza Cypria Maris Beach Hotel & Spa is popular with Golfers due to its location, close to Paphos Harbour, Golf Courses and Paphos airport. We offer attractive and competitive Golf Packages making the hotel the perfect choice! Please click here in order to view our Golf Brochure
Four 18-hole golf courses nearby: Secret Valley Golf Course, Aphrodite Hills, Minthis Hills Tsada Golf Course and Elea Golf