Meetings & Events at Leonardo Plaza Cypria Maris Beach Hotel & Spa
Leonardo Plaza Cypria Maris Beach Hotel & Spa offers the perfect venue to host your event, from conferences to brand and product launches and private business meetings. Professionals will enjoy perfect organizations next to the warm and tranquil Mediterranean sea. With multi-purpose equipment and a specialized team, our facility is ready to host your business. Our conference facilities are conveniently situated on the lower level of the property, easily accessible via stairs or a convenient lift, ensuring accessibility for all attendees. We are making your meetings more rewarding.
Let us take you on your Leonardians Adventure!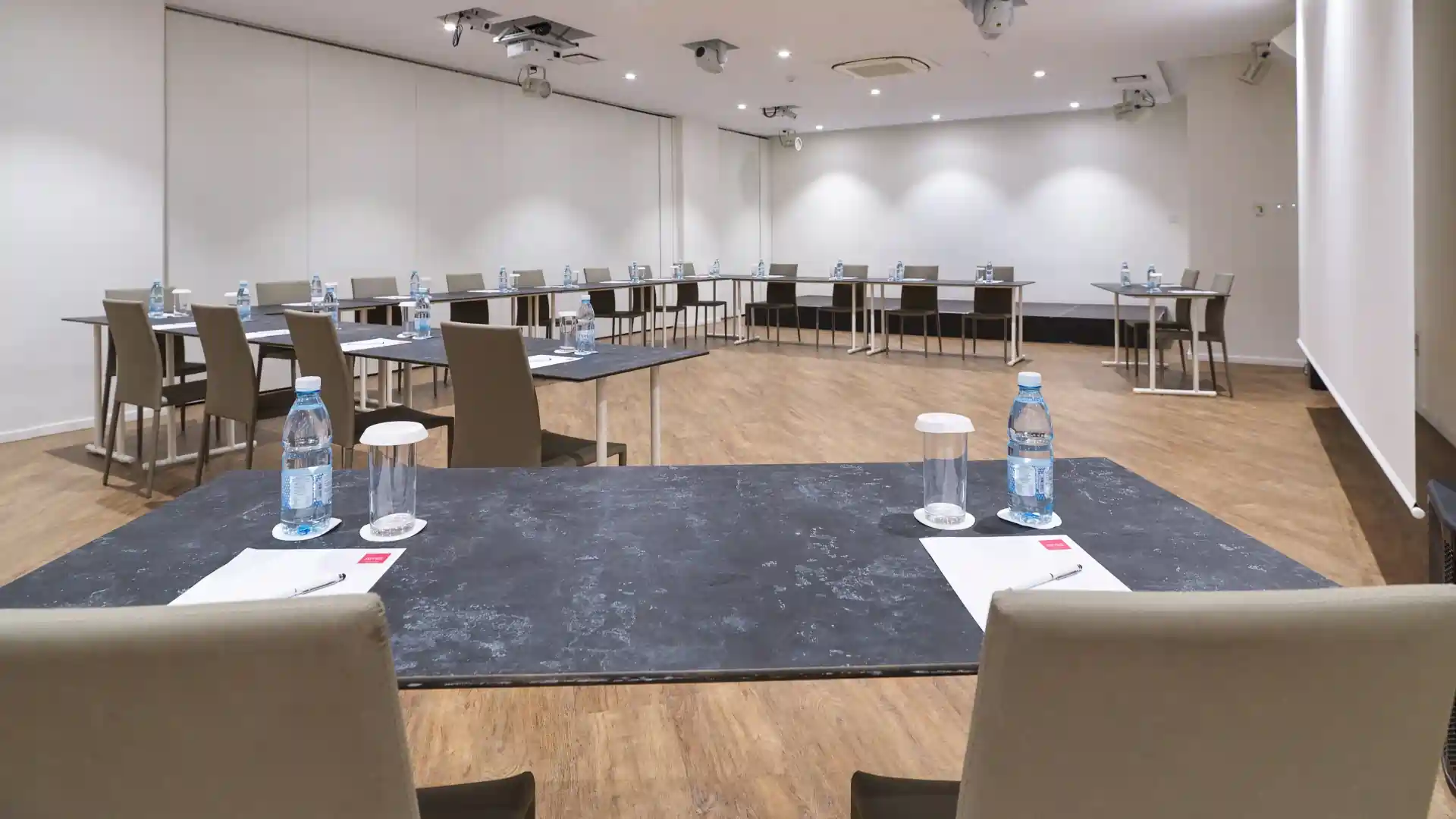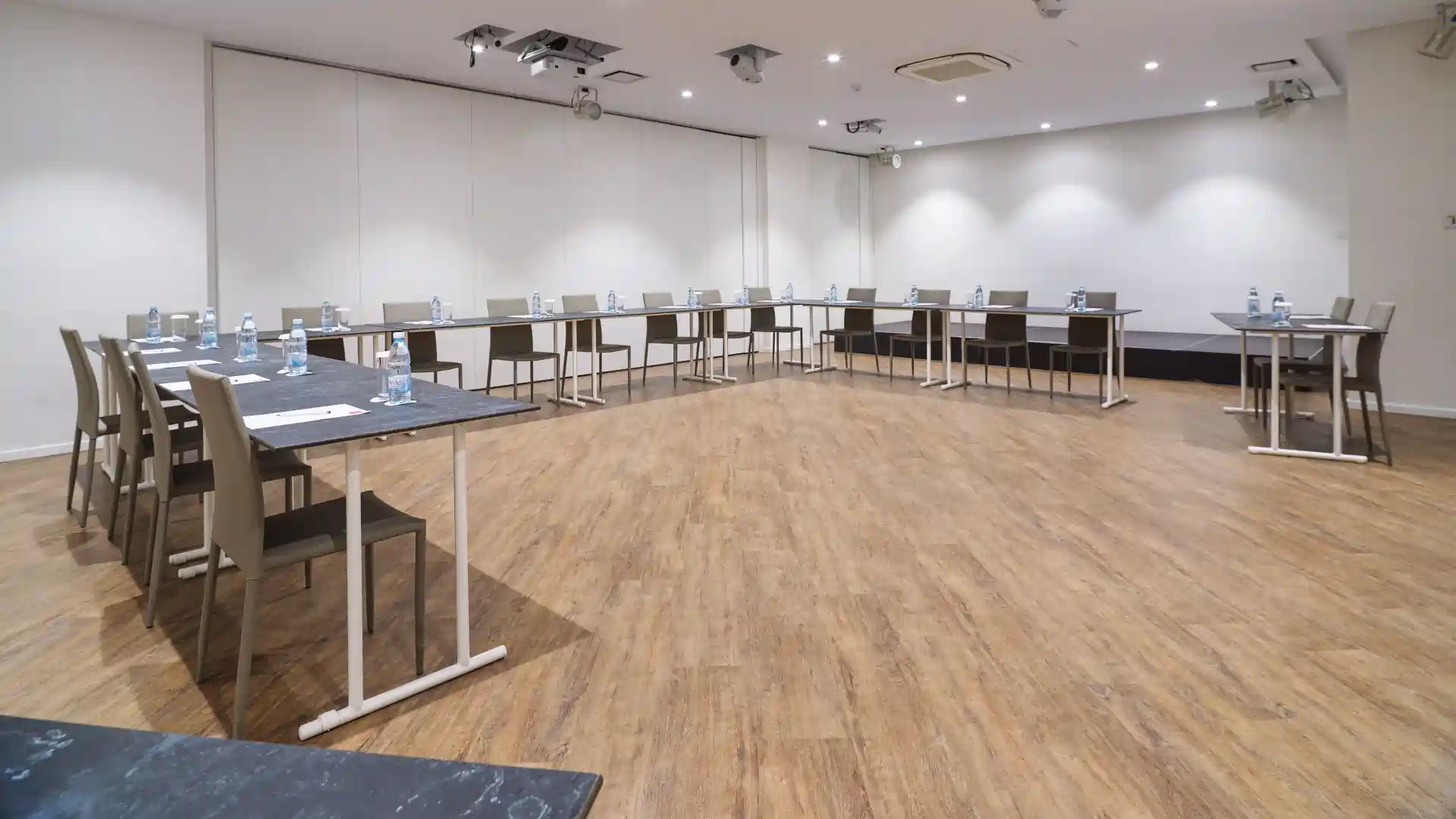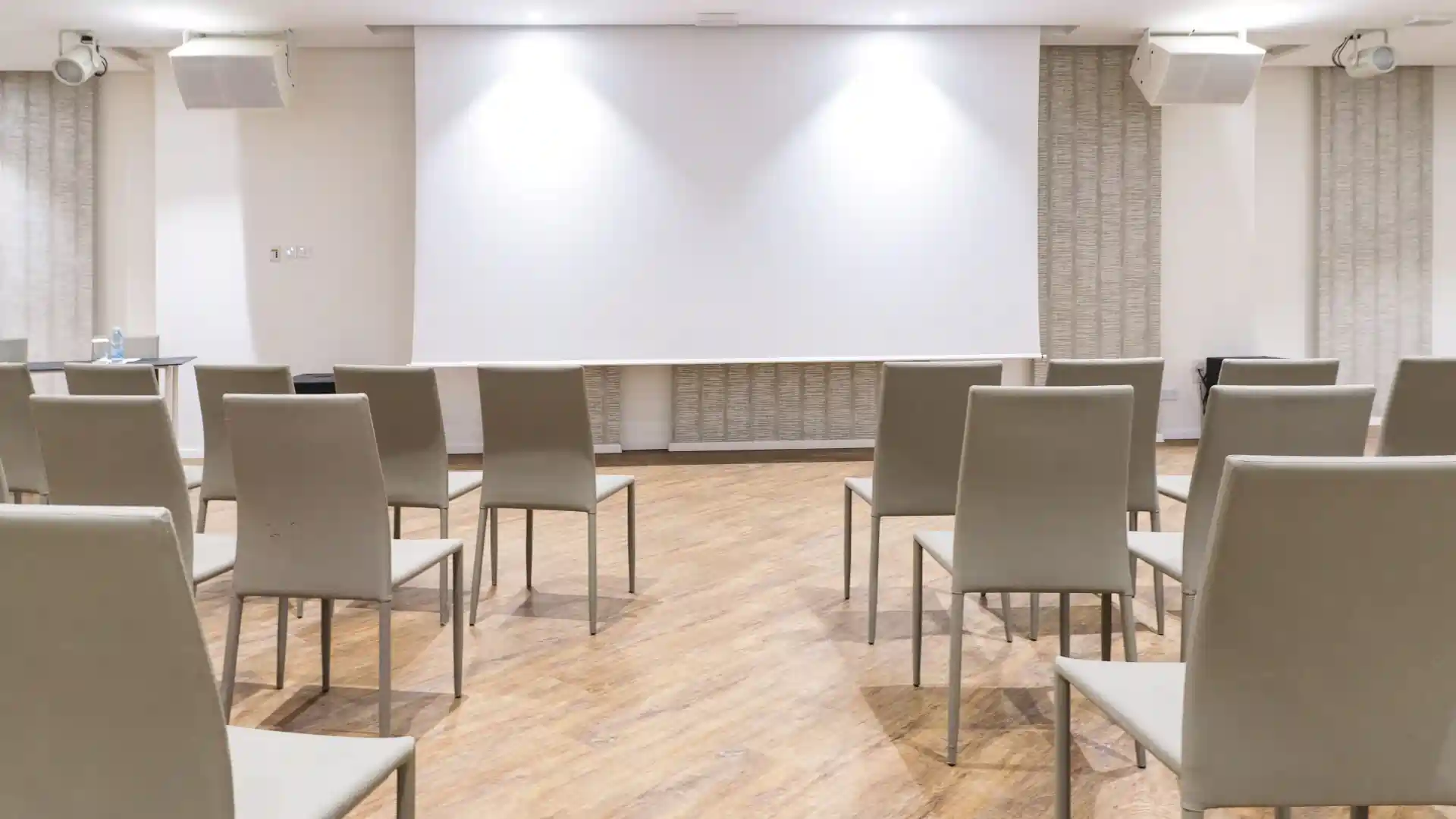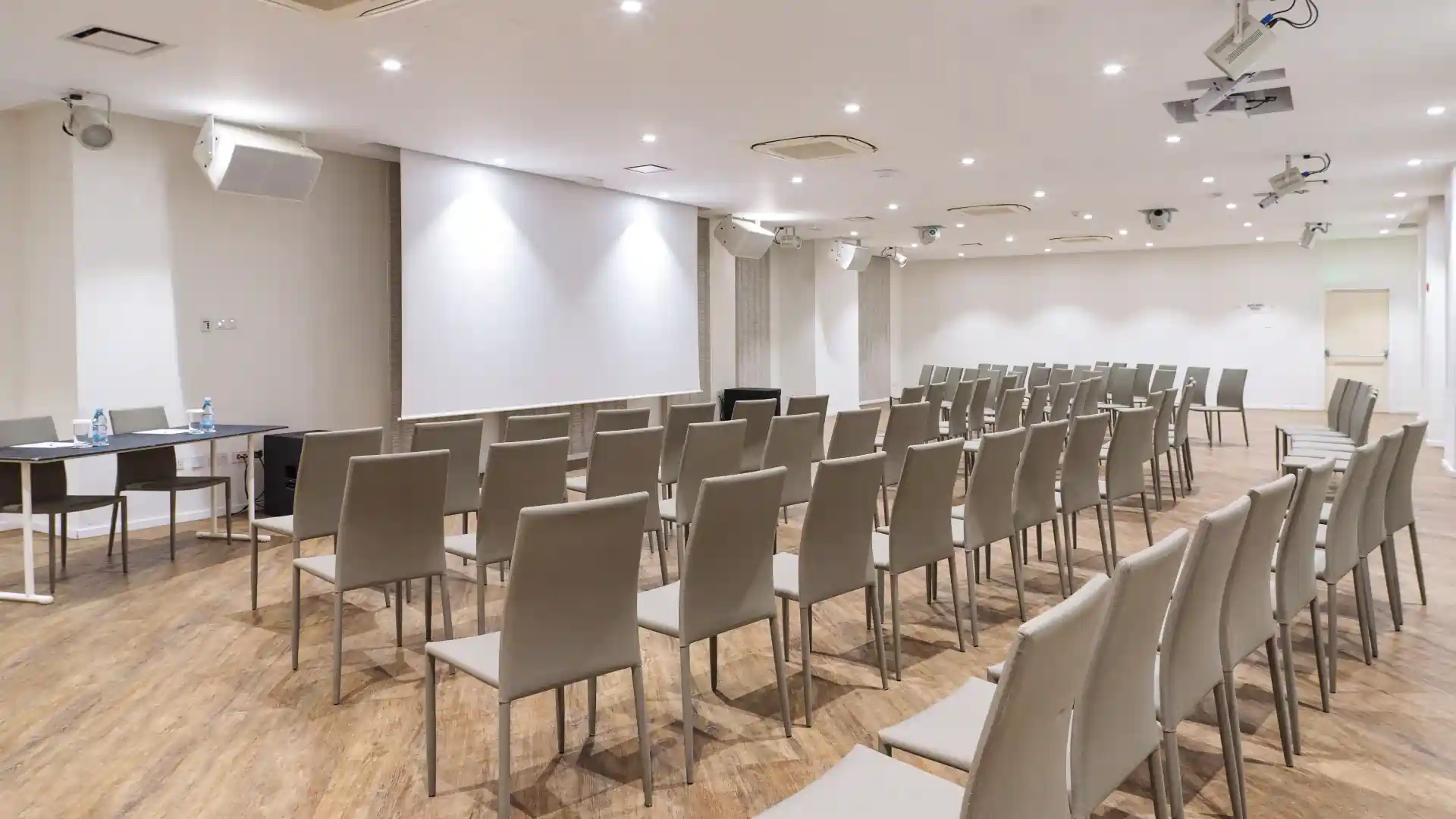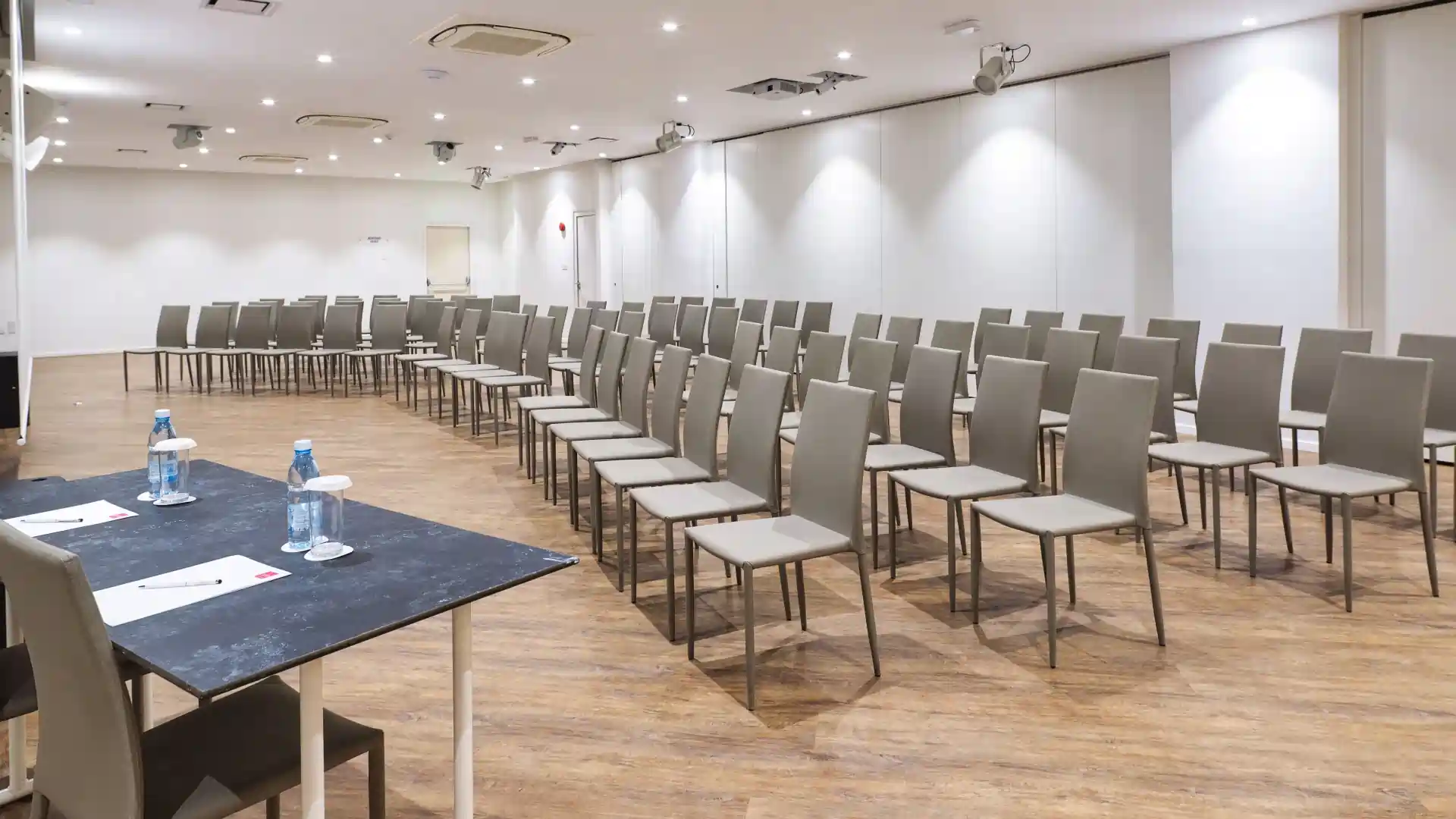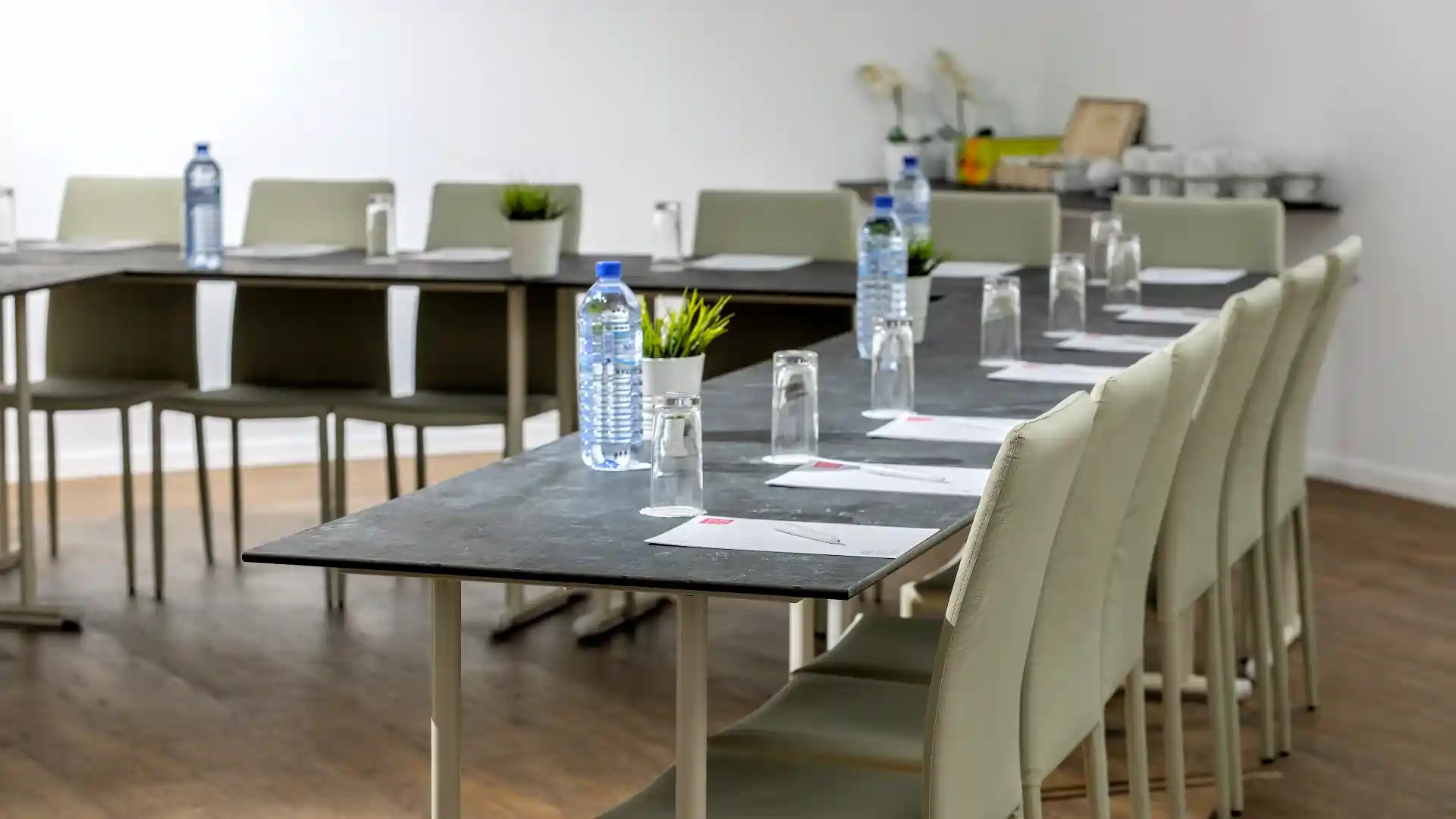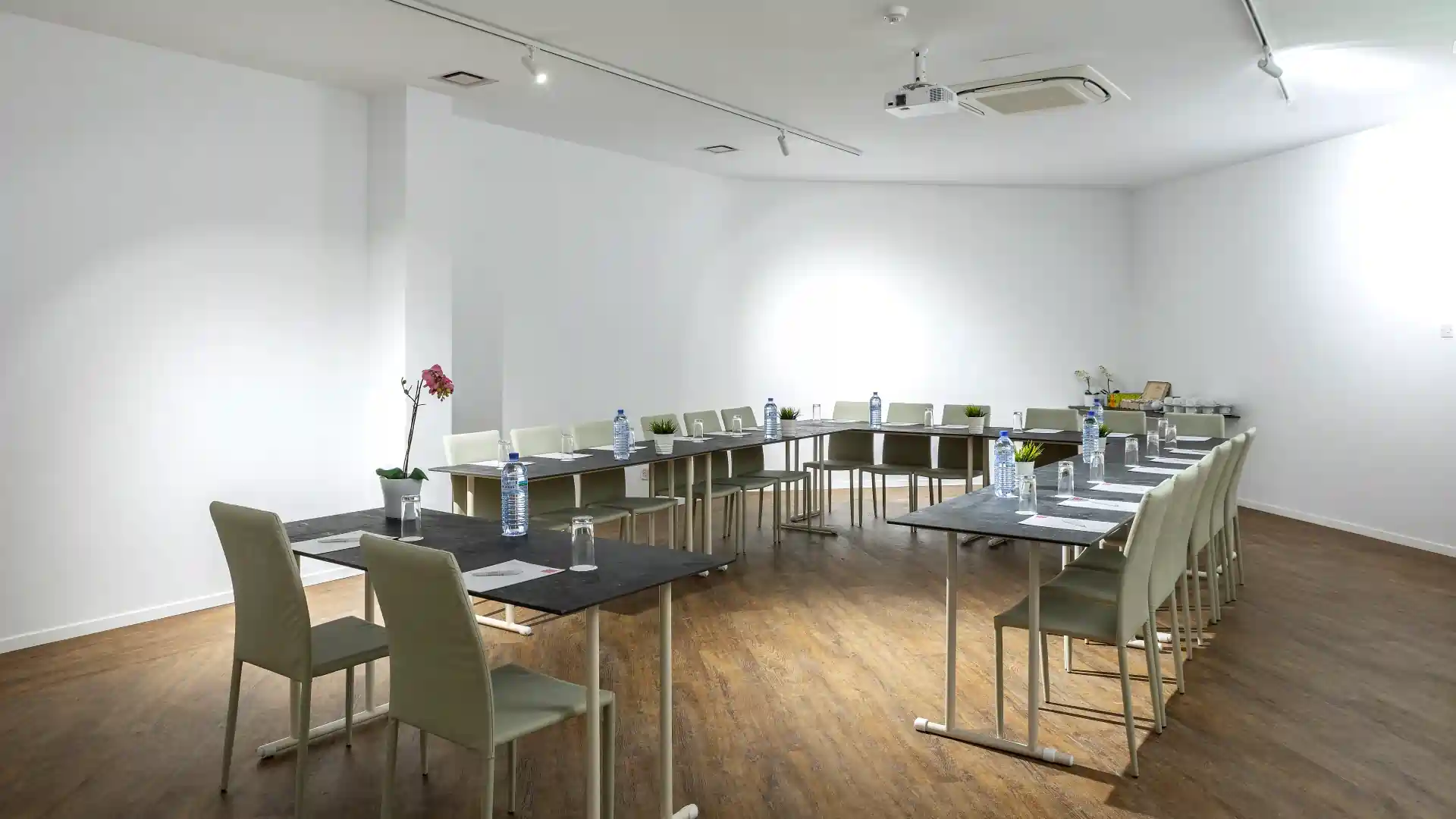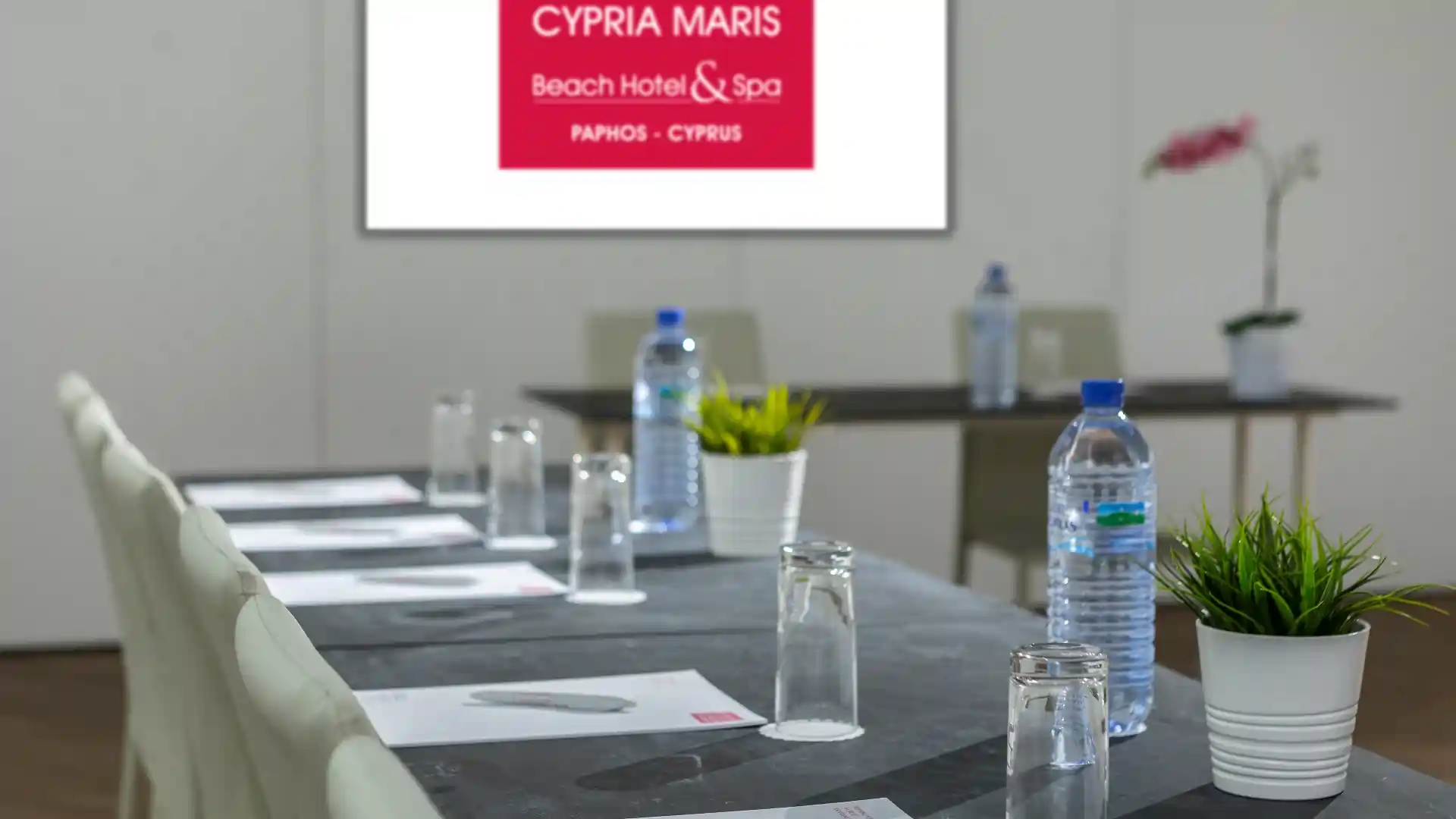 Explore Our Meeting Rooms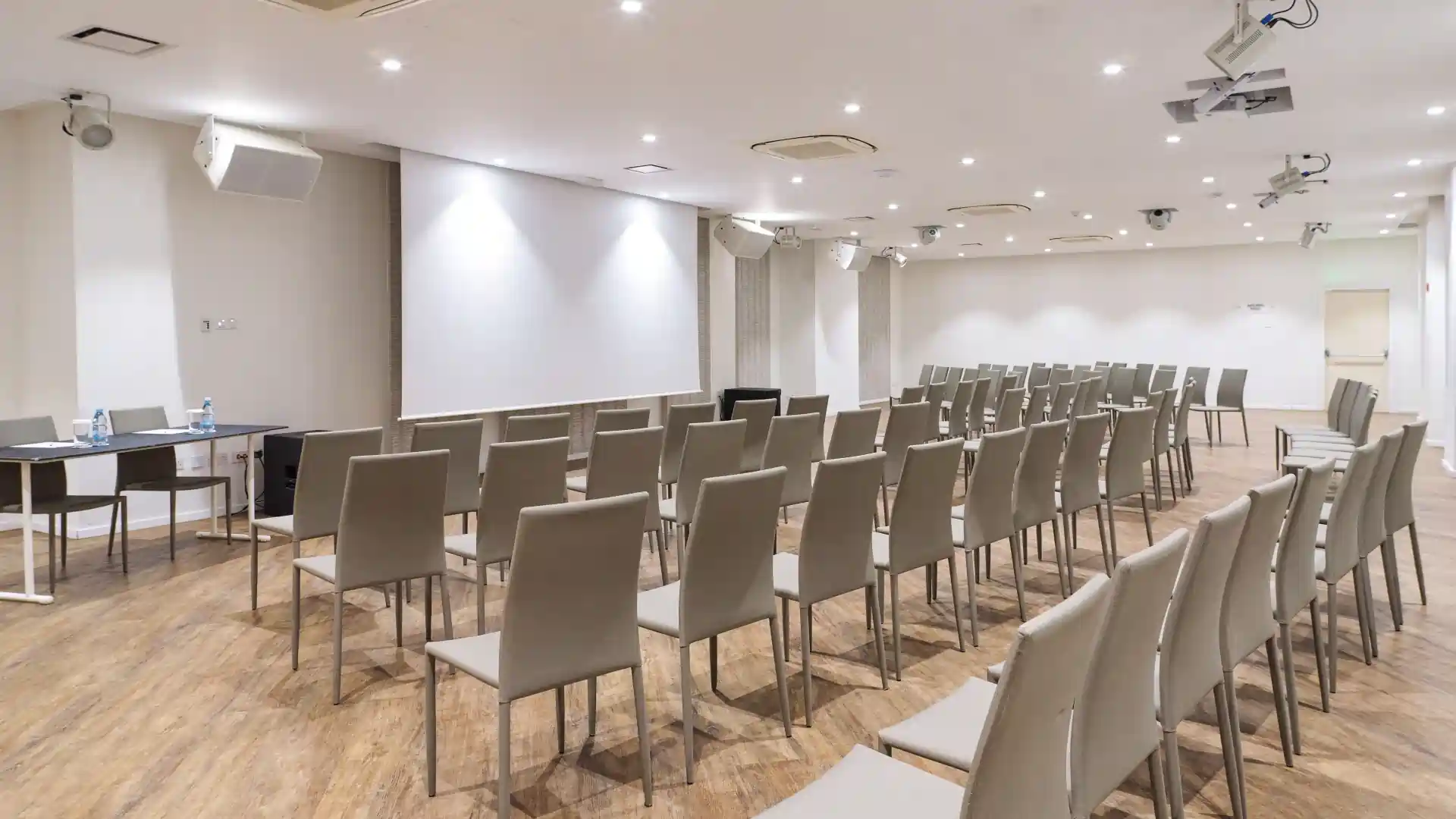 Aphrodite
The large space of 340 sq.m. is an ideal venue for a wide range of events, such as conferences, business events, workshops, weddings, baptisms, exhibitions, and various private events.

Maximum 340 (150 + 190) people

340 (150 + 190) sq.m.
Set up options

340

180

60
Set up options

150

70

35

100
Set up options

190

100

55

120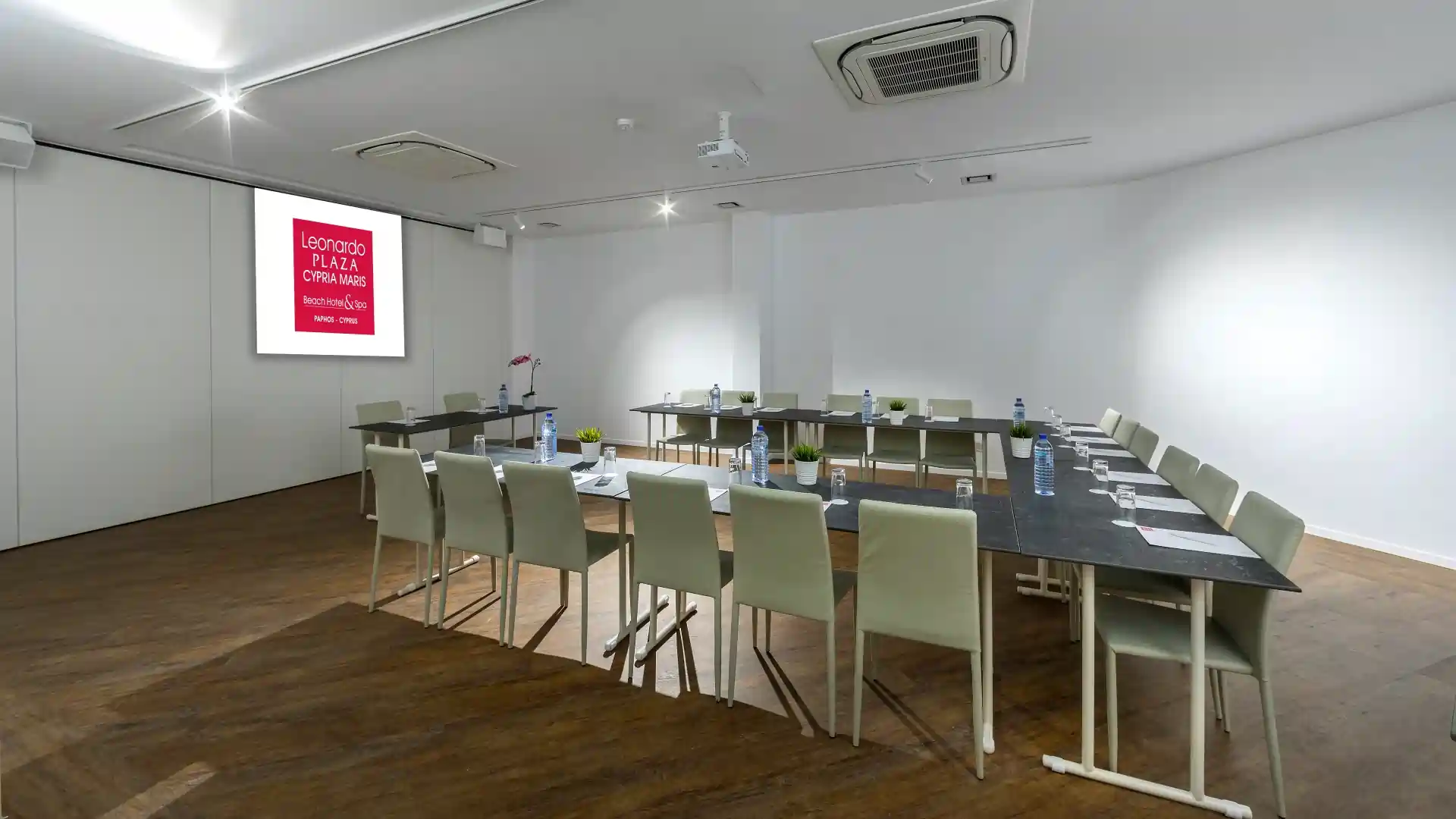 Adonis
An ideal space of 103 sq.m. for gatherings and business meetings, for up to 100 people.

Maximum 100 (50 + 50) people

103 (53 + 50) sq.m.
Set up options

100

50

45

80
Set up options

50

24

20

40
Set up options

50

24

20

40
Room Setup Examples

U-Shape, E-Shape and T-Shape
Appropriate for groups of fewer than 40 people. These are best for interaction with a leader seated at the head of the setup. Audiovisual is usually best set up at the open end of the seating.

Classroom
The most desirable setup for medium to large-size lectures. Requires a relatively large room. Tables provide attendees with space for spreading out materials and taking notes.

Theater
Appropriate for large sessions and short lectures that do not require extensive note-taking. This is a convenient setup to use before breaking into discussion or role-playing groups because chairs can be moved.

Banquet
Generally used for meals and sessions involving small group discussions. A five foot round table seats eight people comfortably. A six foot round table seats 10 people comfortably.