Spa
KG Wellness Boutique Spa & Salon at Leonardo Plaza Cypria Maris Beach Hotel & Spa in Paphos is the only destination in Cyprus with a registered Garra Rufa Fish Spa offering both feet and full-body ichthyotherapy treatments. It is a relaxed space, designed to accommodate guests in need of all kinds of treatments that soothe the body and the soul. The range of treatments is not limited to nibbles by "Doctor Fish" as the Garra Rufas are also called. You can book a couple's spa package, massage therapies, body treatments, and facials. The spa has a professional hair saloon too, with very competitive prices, especially for bridal hair styling. Other services include manicures and pedicures, makeup, eyelash extensions, waxing, and hen party, wedding, and bride and groom beauty packages.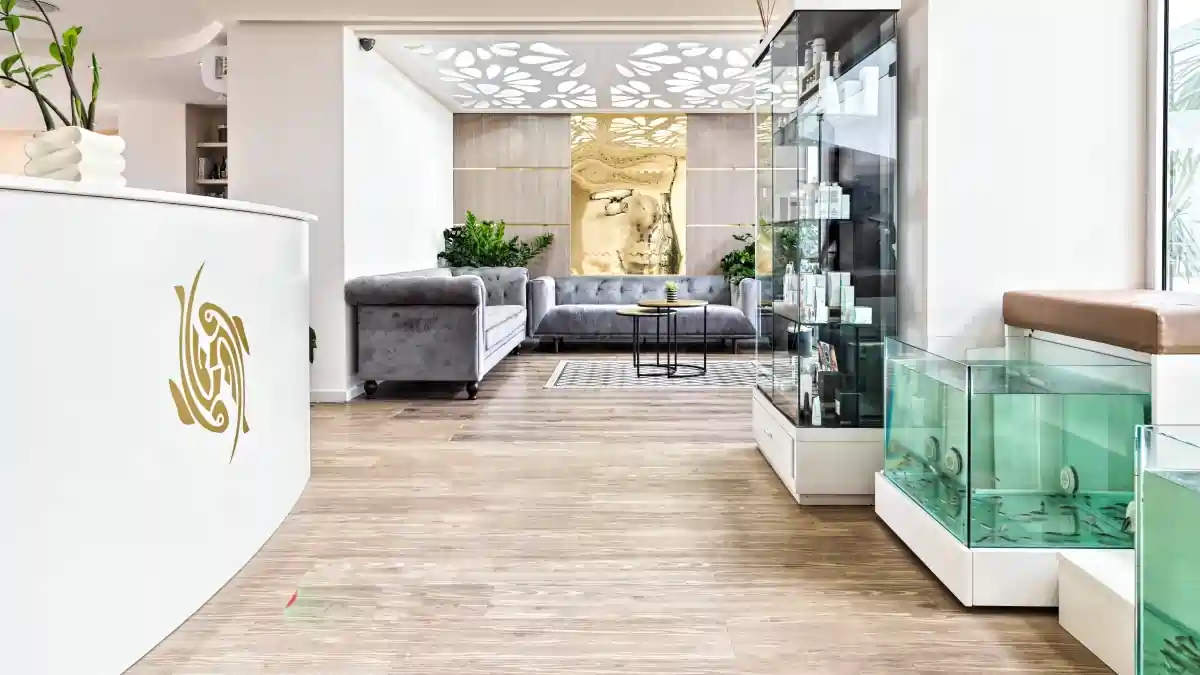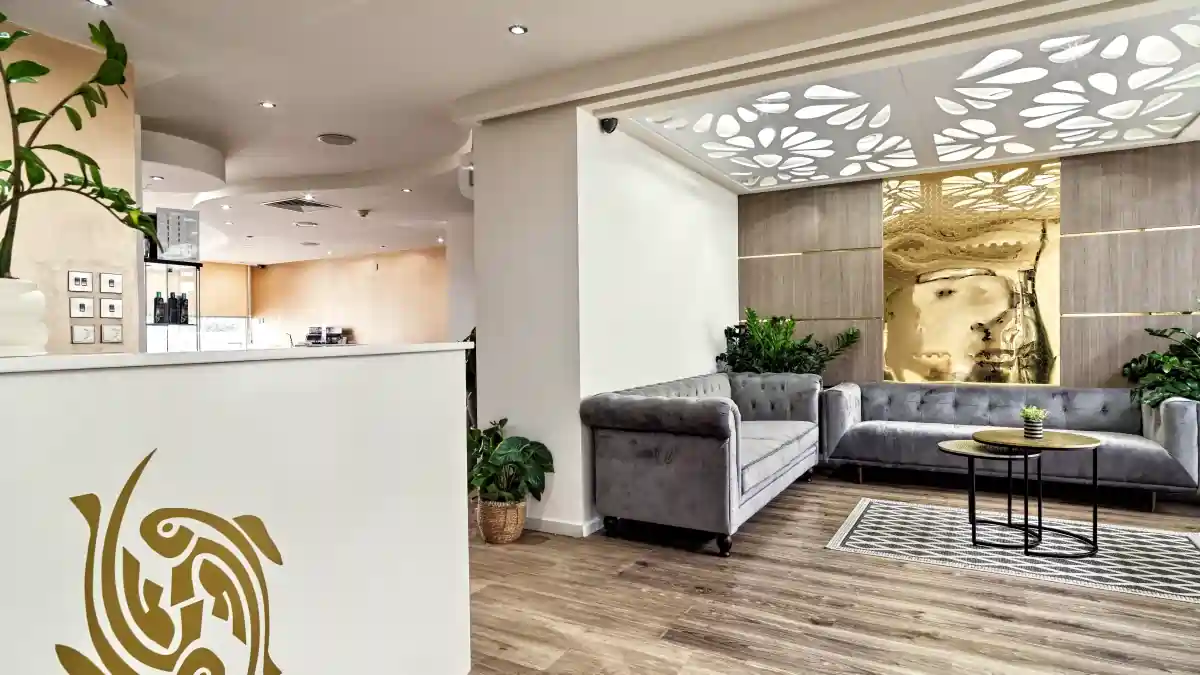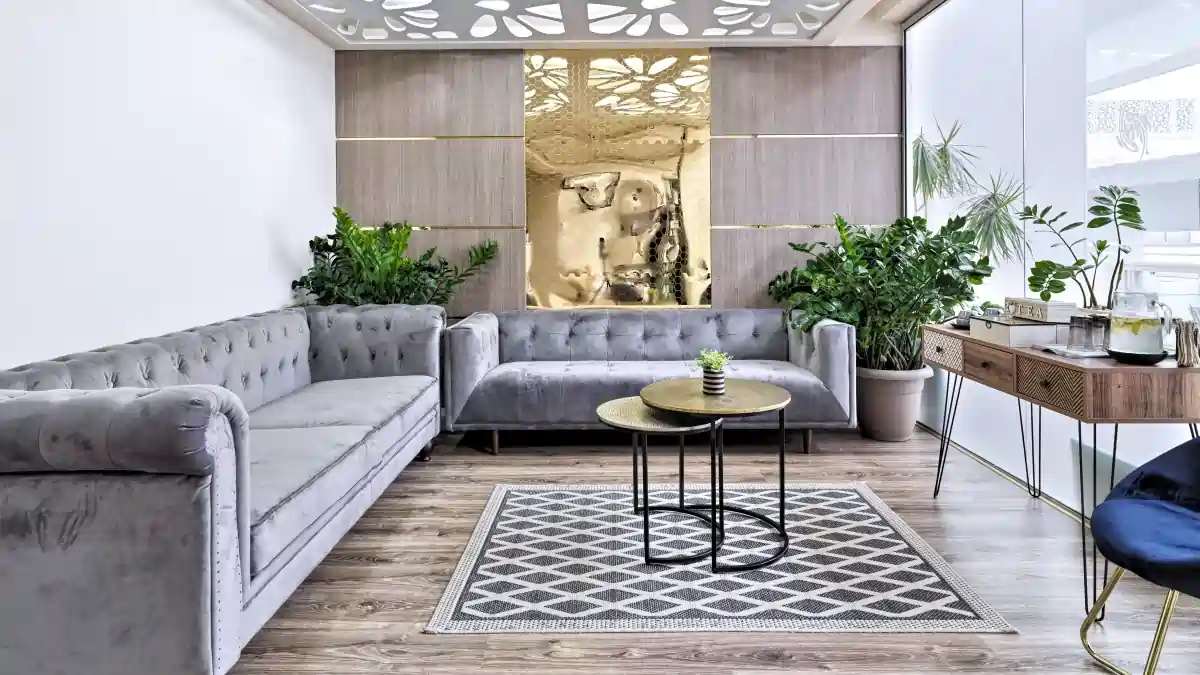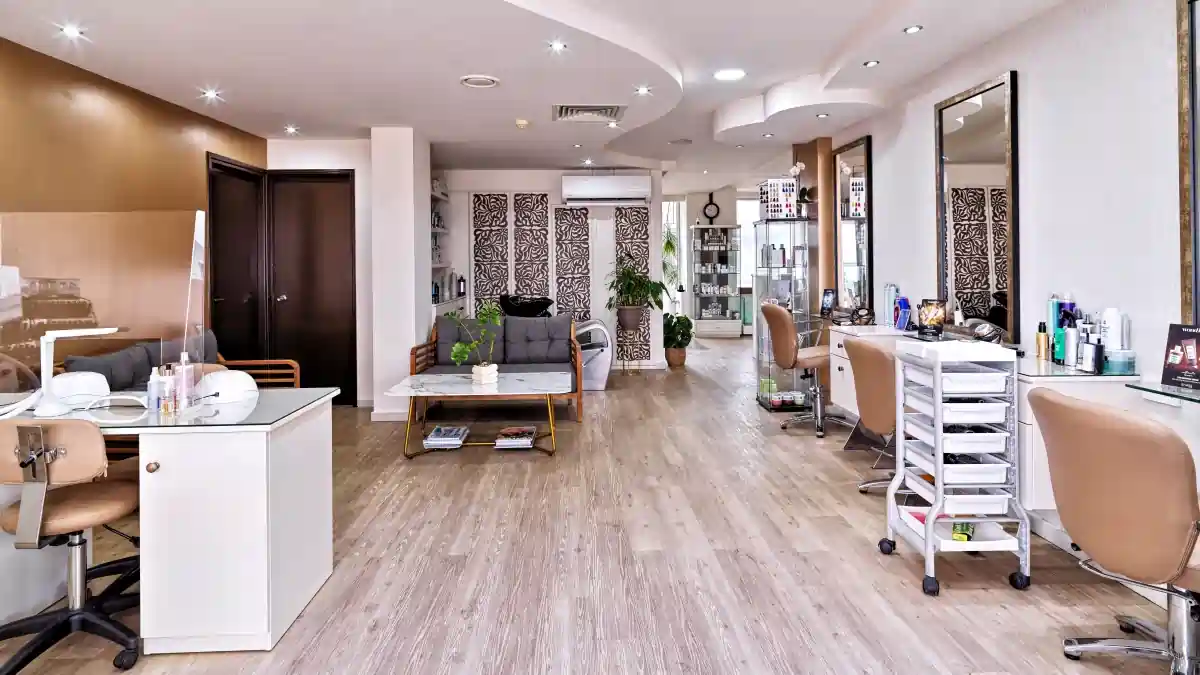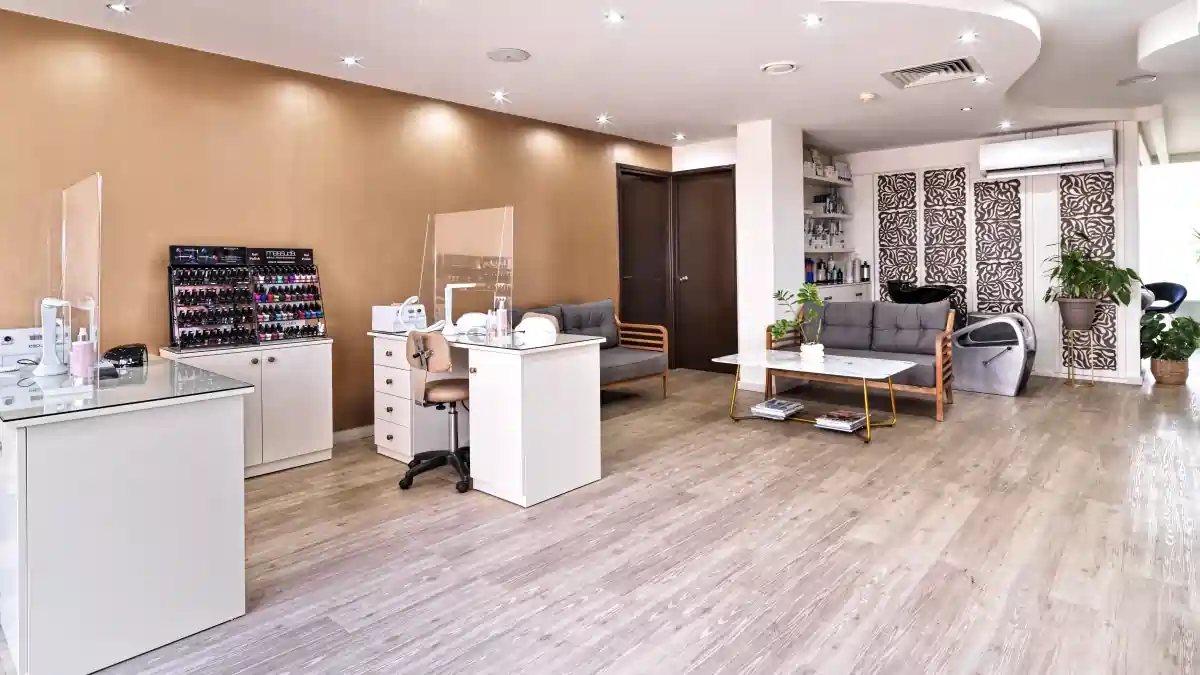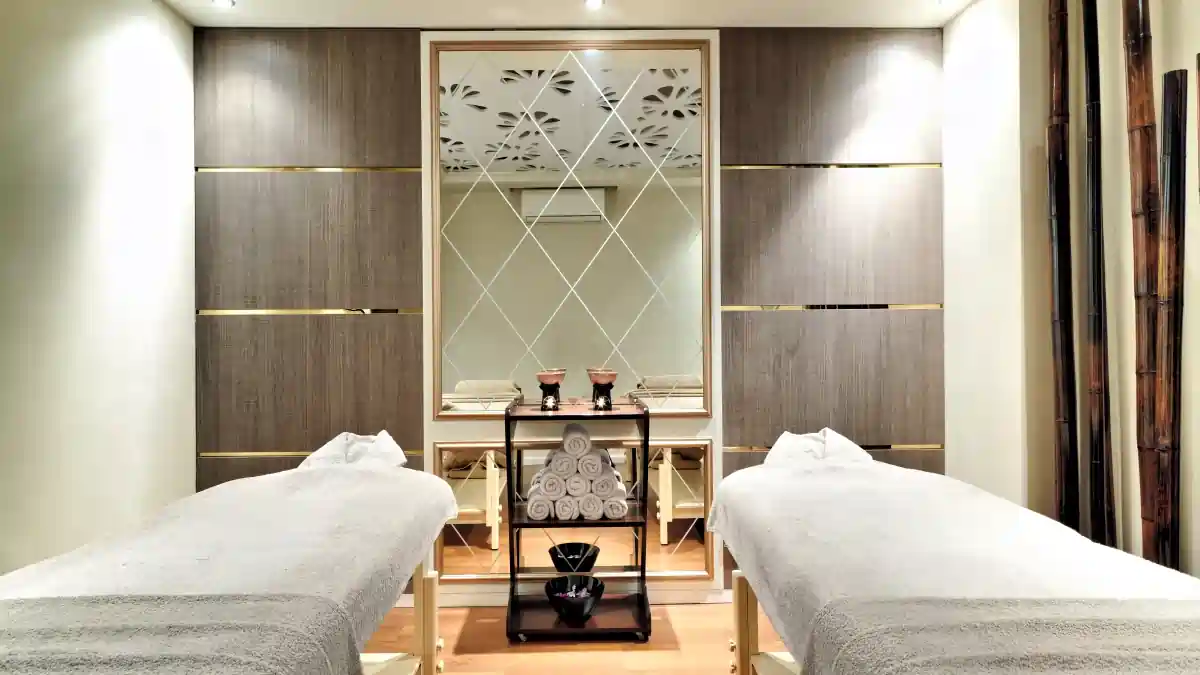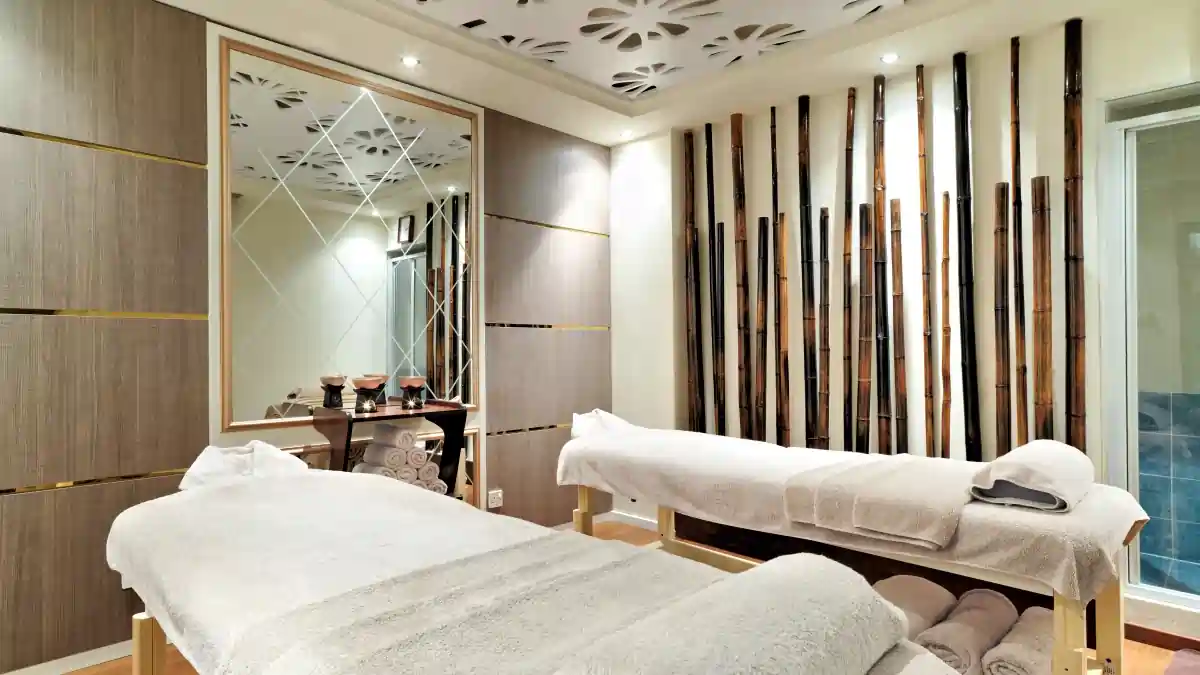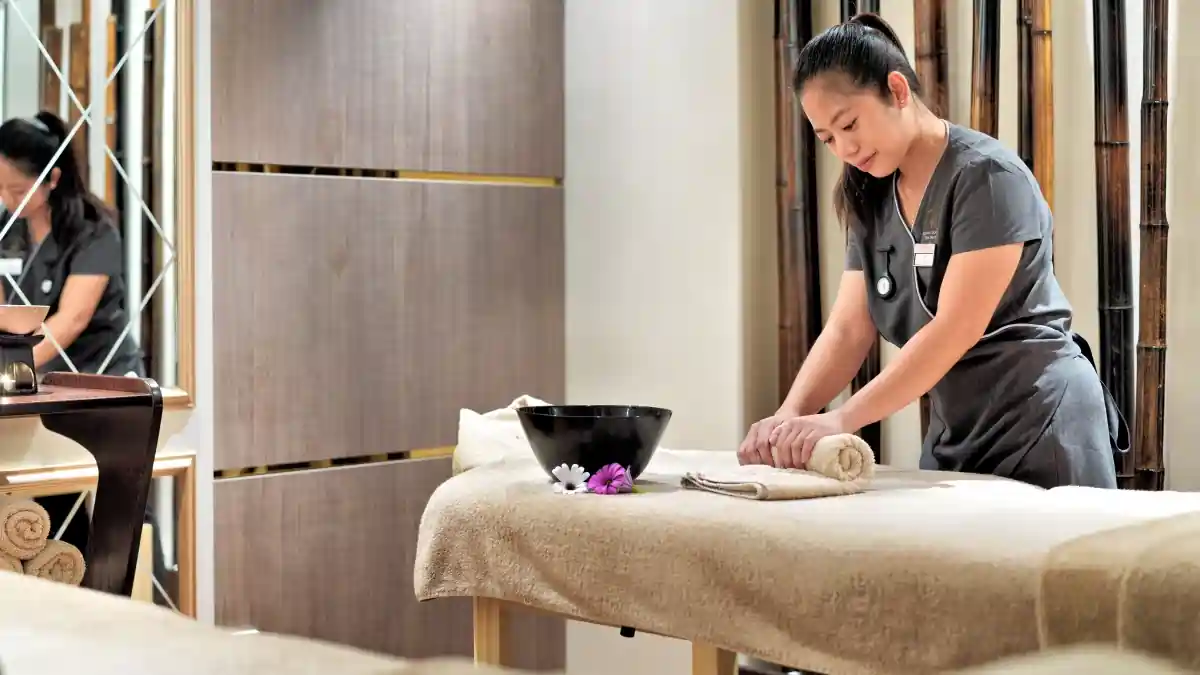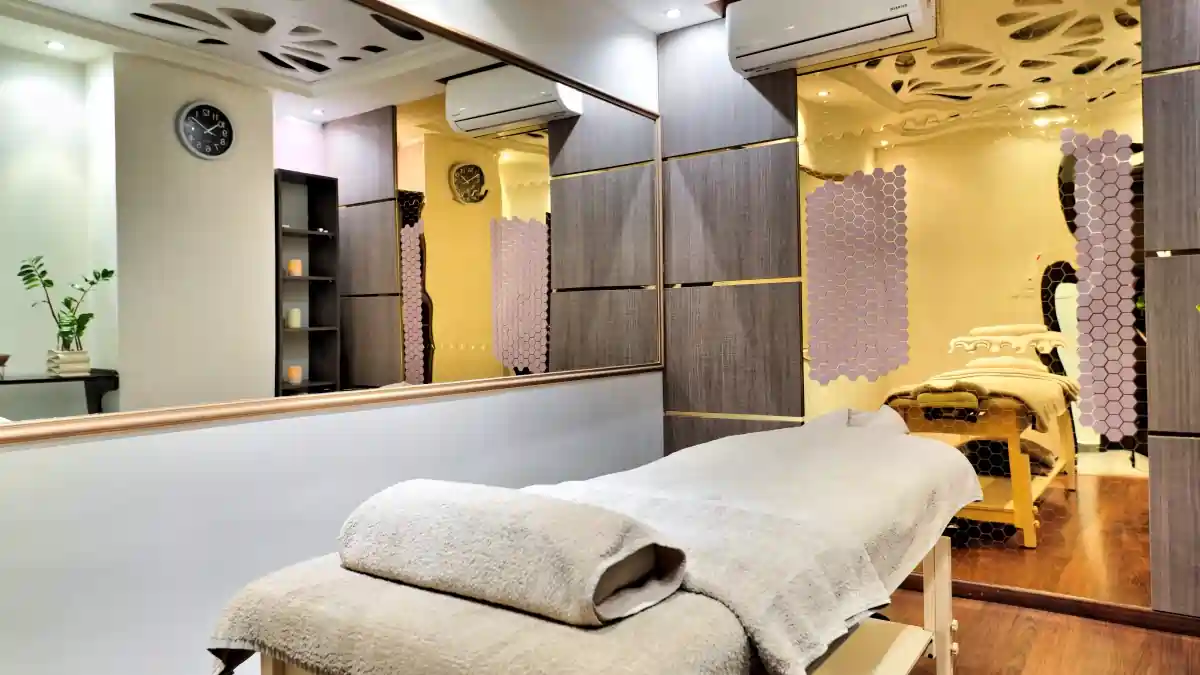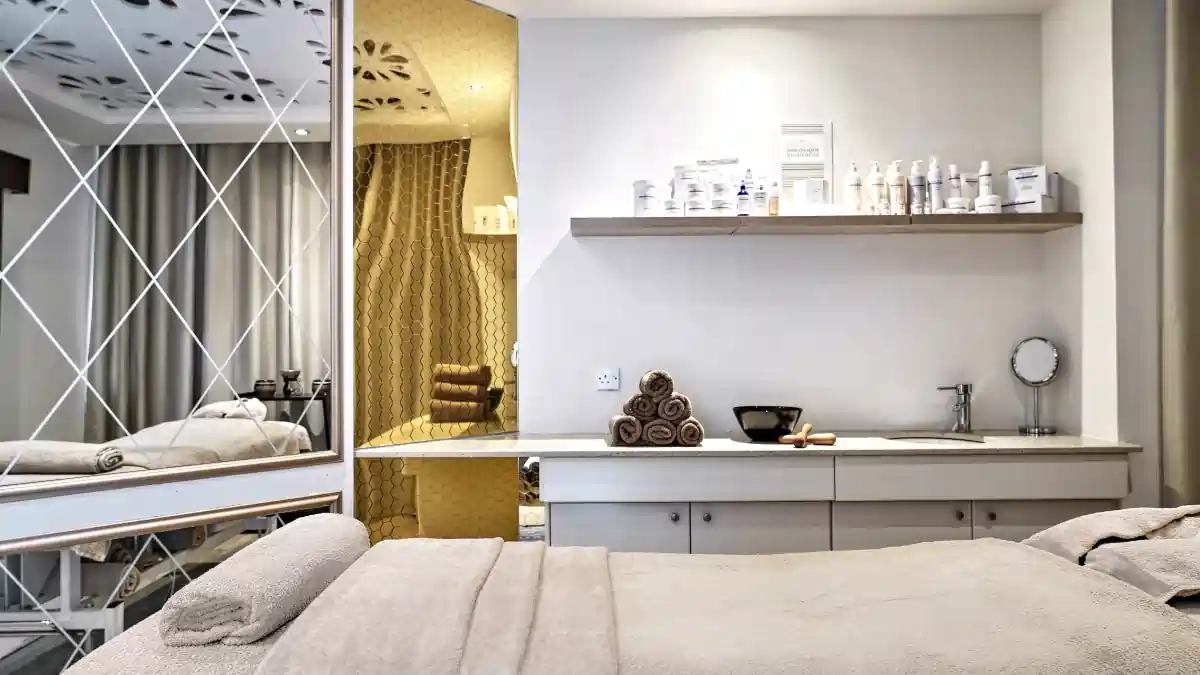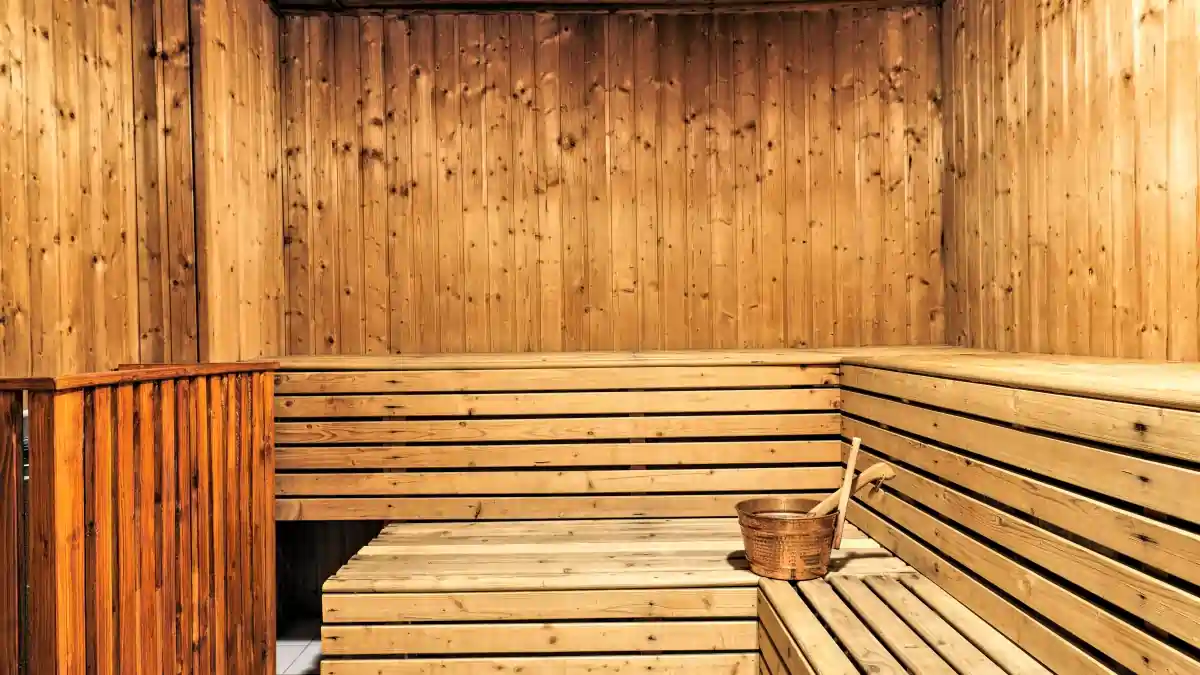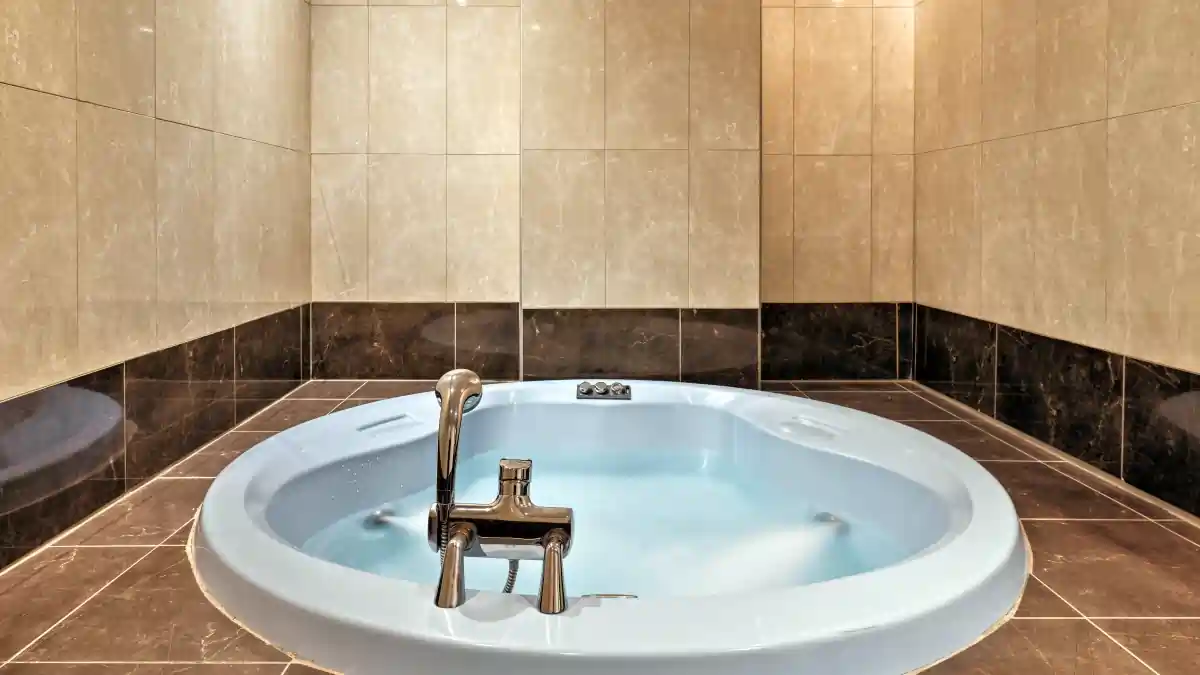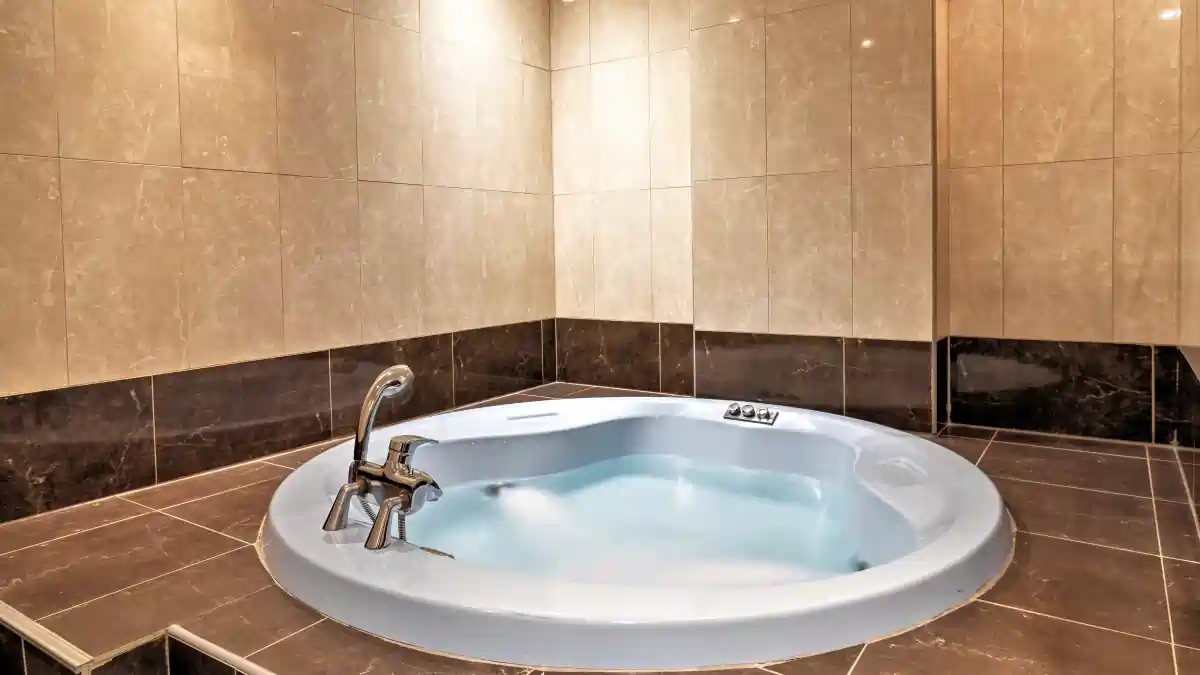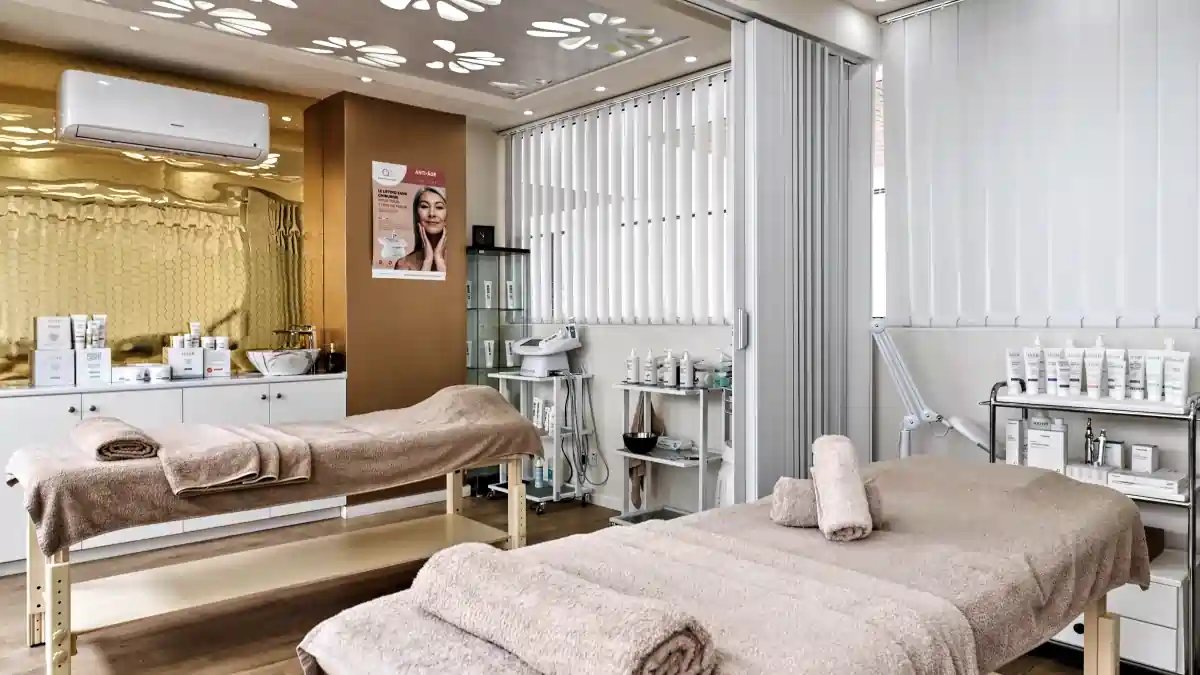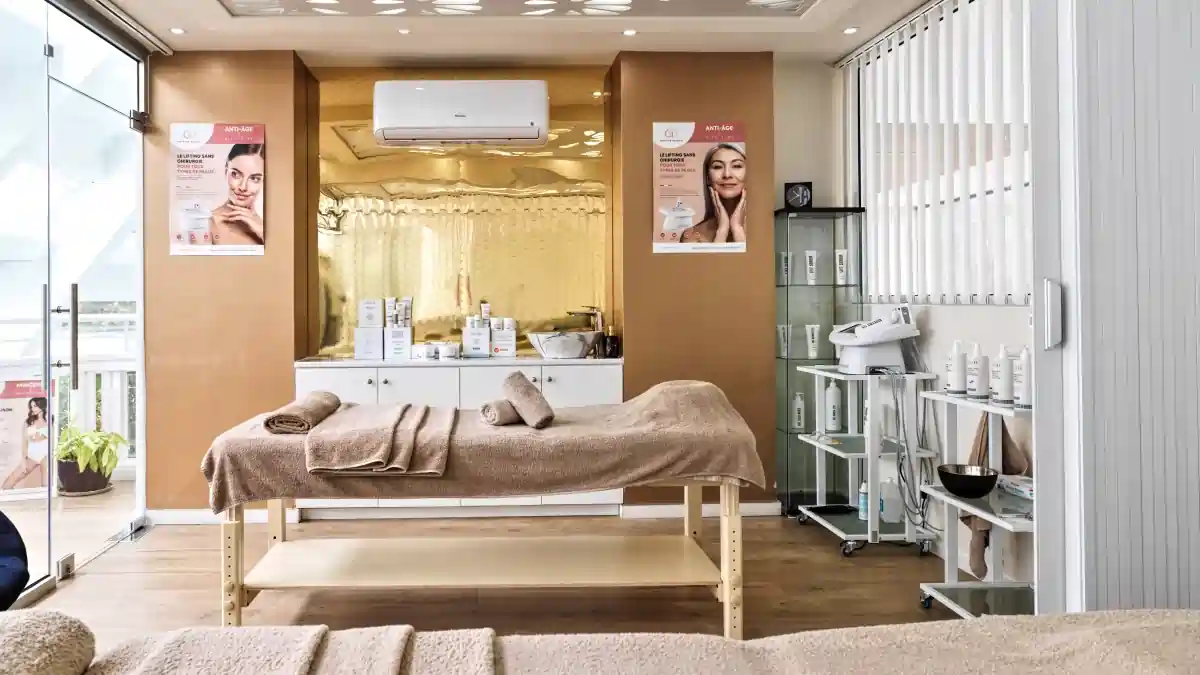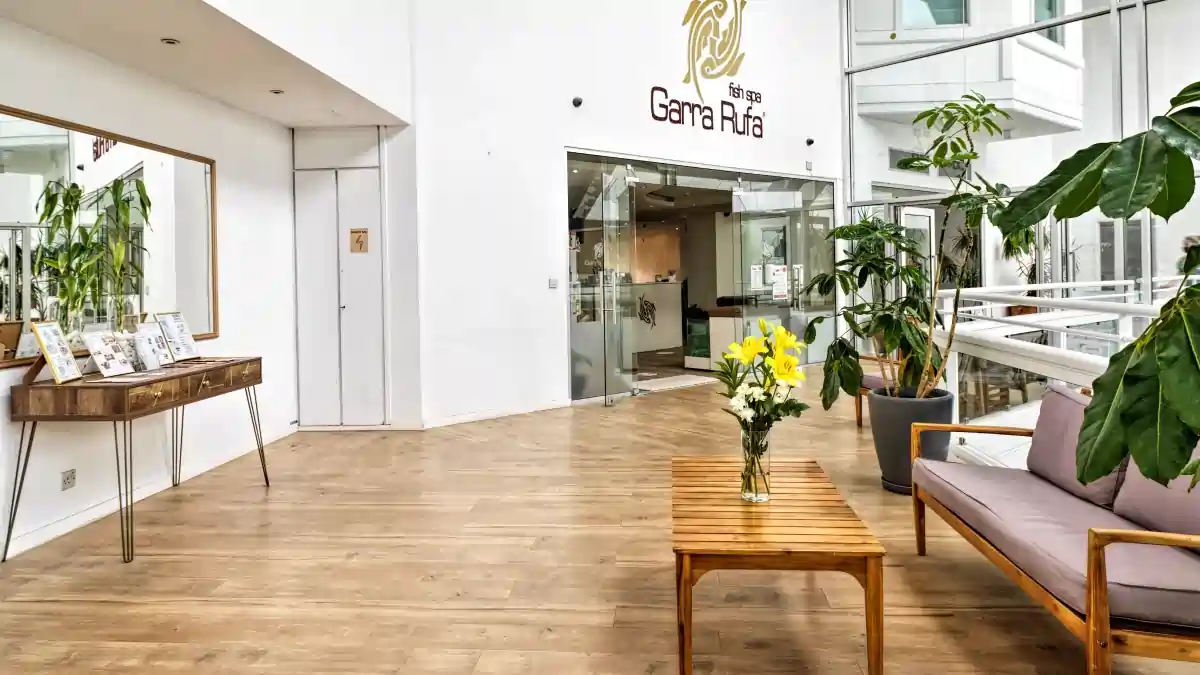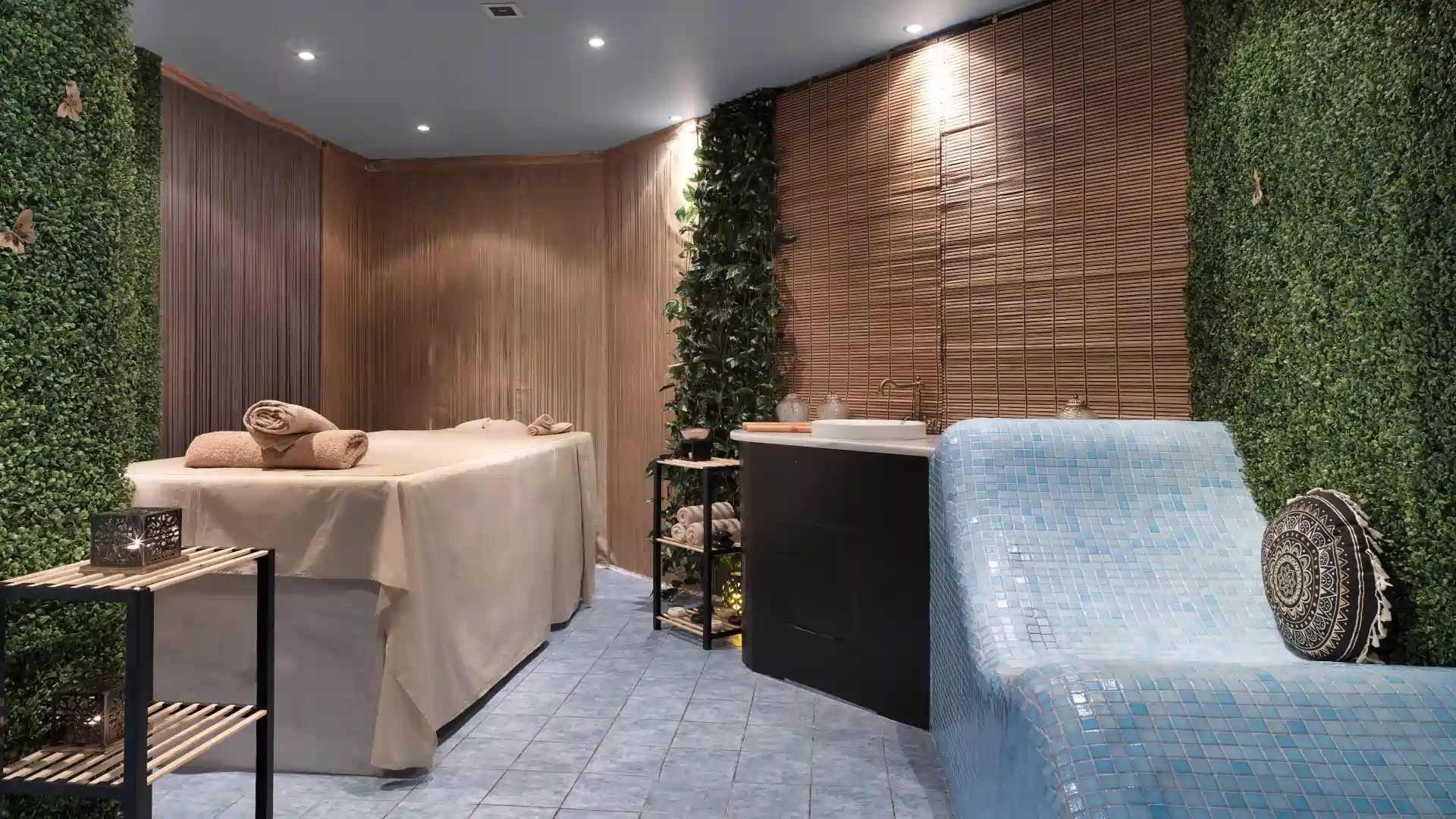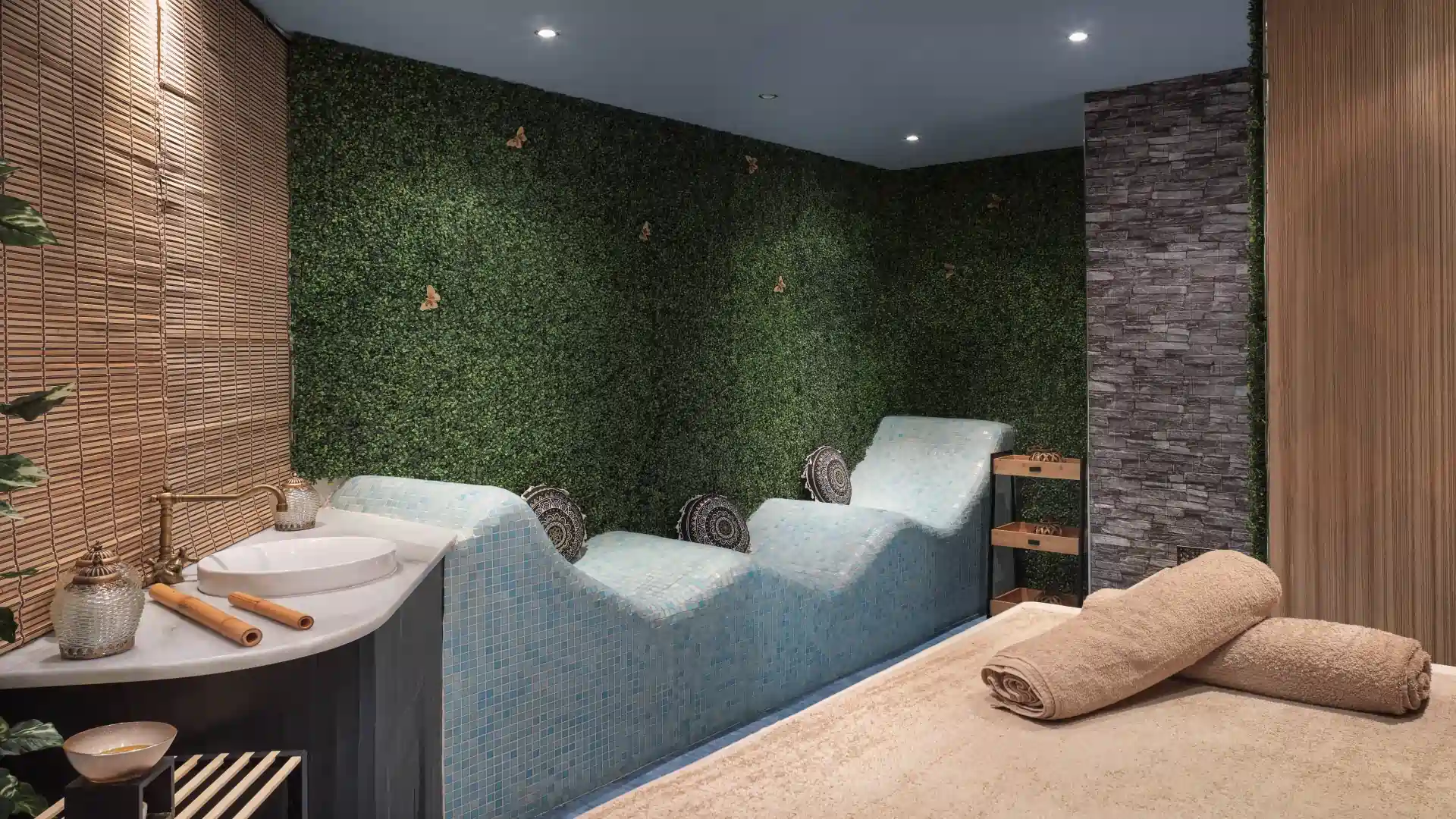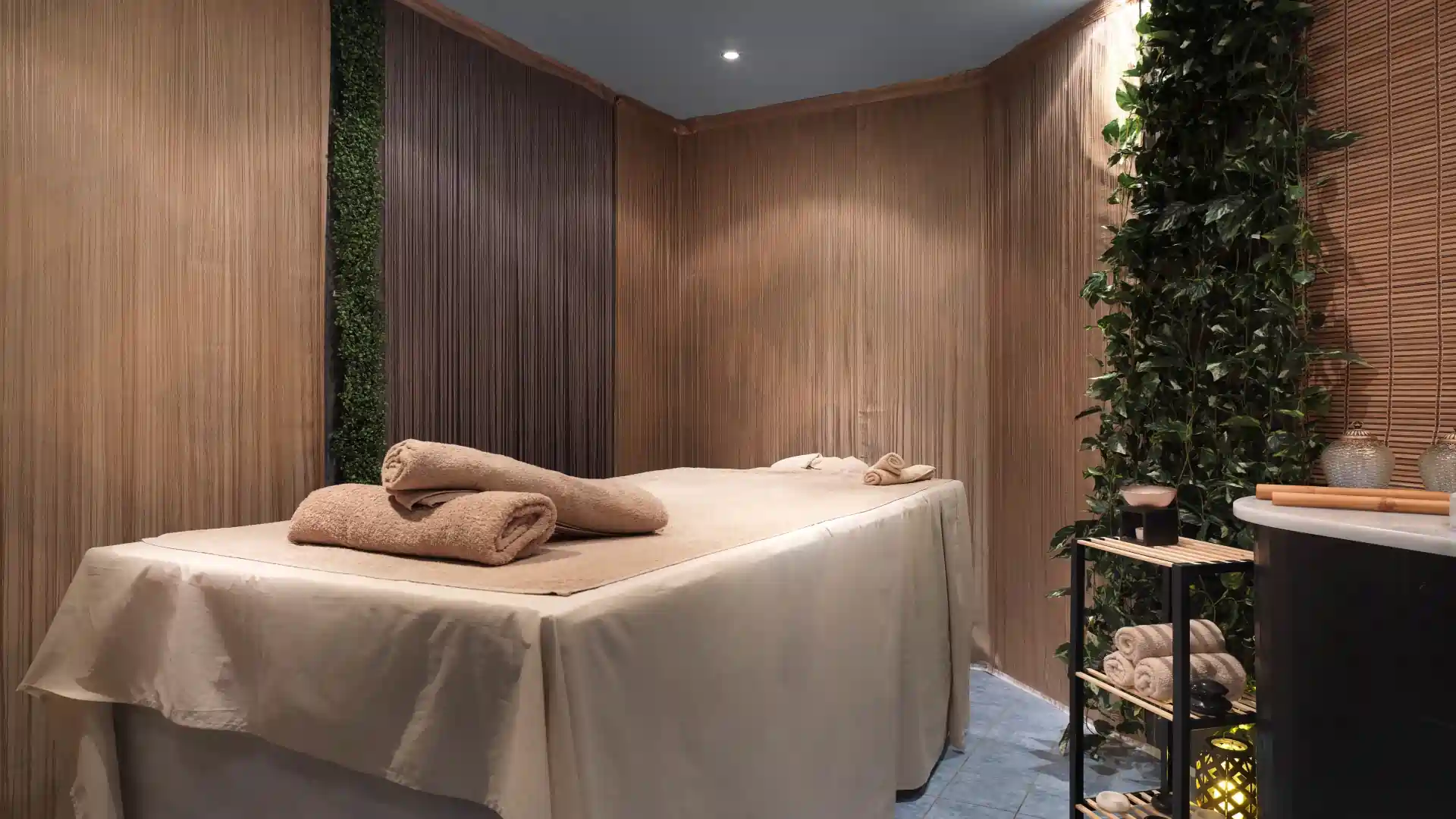 0
1
2
3
4
5
6
7
8
9
10
11
12
13
14
15
16
17
18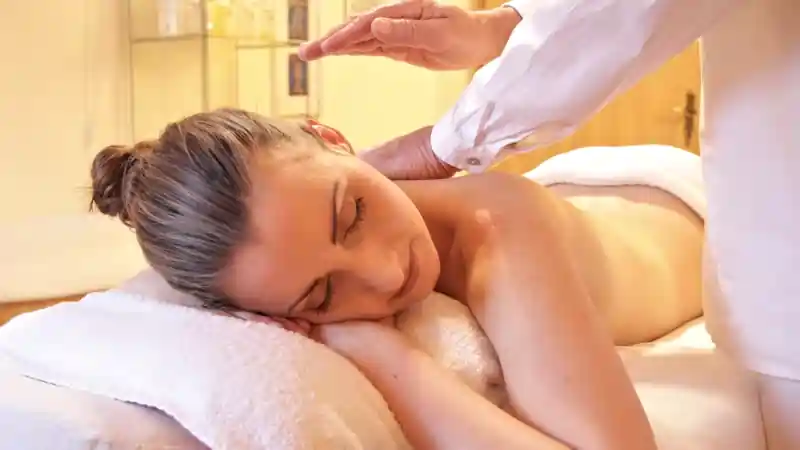 Massage Therapies
The massage therapies offered by the KG Wellness Boutique Spa & Salon are designed to restore your inner balance, relax, and soothe. You can choose from a variety of richly indulgent, effective treatments that will induce deeper muscle relaxation, boost detoxification, moisturise the skin, and reduce stress. Aroma Therapy, hot stone massage, and other treatments can be customized to your personal needs and desires. Try our signature Aloe Vera and yogurt massage after sunbathing to cool off the skin and to help your tan last longer. Or, indulge in a blissful journey of sensorial delight with our chocolate massage with anti-ageing effect on your skin.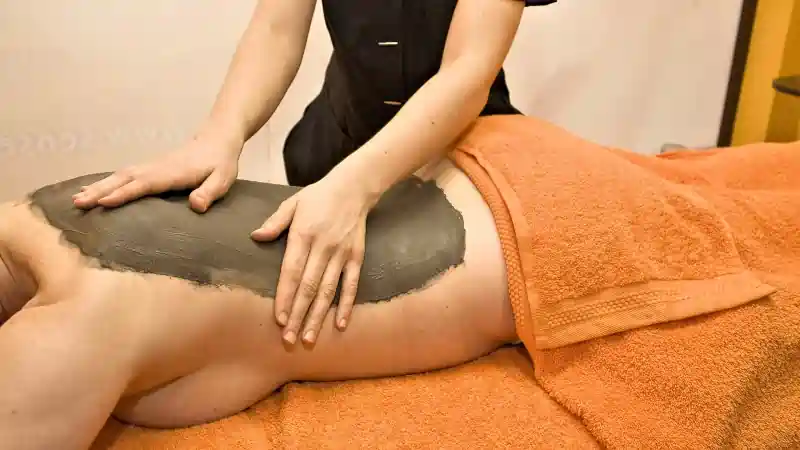 Body Treatments
Combined with our therapeutic massages, the body treatments will restore your skin's healthy, natural glow, leaving you feeling fully rejuvenated. You can either opt for a sea salt body scrub that will flush out toxins, reducing skin inflammation, or you can try our signature Mango and Mandarin scrub with Argan oil to gently exfoliate, detoxify, and nourish your body. Last, but not least, the Awakening Aphrodisiac Balm scrub with Arabica coffee beans, followed by a moisturising body wrap with cactus extract is our most luxurious treatment, highly recommended for brides-to-be, to reveal the skin's natural radiance before the big day.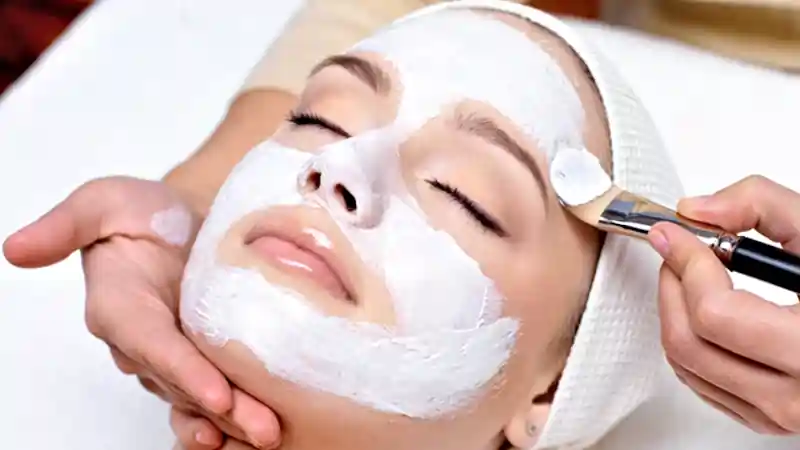 Facial Treatments
The KG Wellness Boutique Spa & Salon at Leonardo Plaza Cypria Maris Beach Hotel & Spa in Paphos offers bespoke facial treatments for every type of skin. The deep-cleansing facial for acne-prone skin or uneven skin types is a miracle that leaves the skin clear with a healthy glow. The Biologique Le Lift Facial treatment is a popular choice for its instant facelift effect, which can last up to two weeks. Or, the Academie Aroma Facial is perfect if you need to pamper your body too: it begins with an Aromatherapy back massage, followed by a face scrub, facial massage with essential oils, refining mask, and ending with a rich moisturising cream.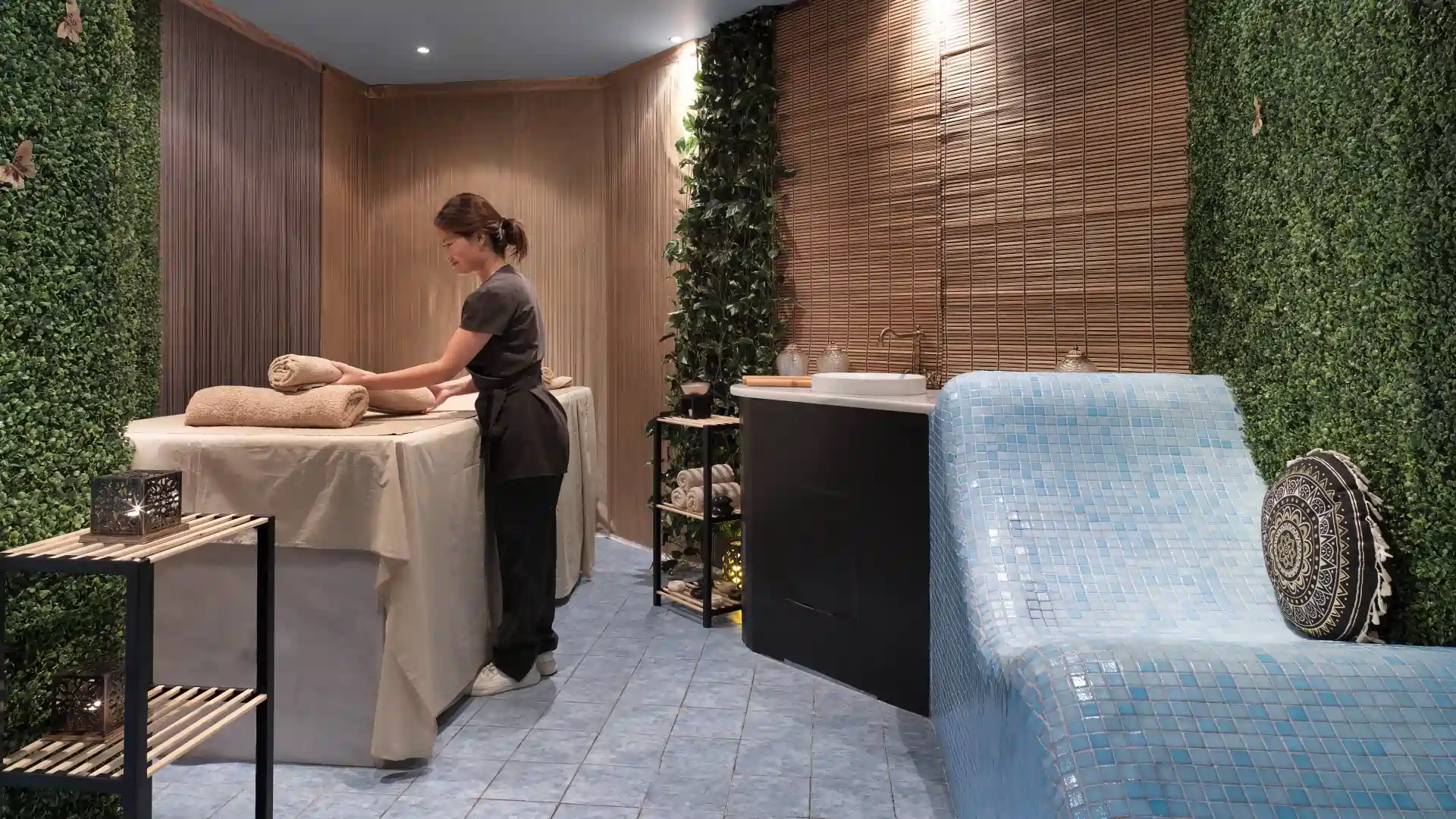 Asian Treatment Room
This Asian massage is a unique blend of ancient wisdom and modern science, it includes a wide range of techniques and traditions referring to cracking and stretching of the body, it's a combination of Asian techniques, blended with a deep tissue, point shiatsu massage and stretching of Thai Yoga massage making it a unique experience designed to rejuvenate your mind and body.
It is more than just a massage it is a therapeutic treatment with lots of benefits that targets pressure points to release tension, Pain Relief, flexibility, and improve blood flow.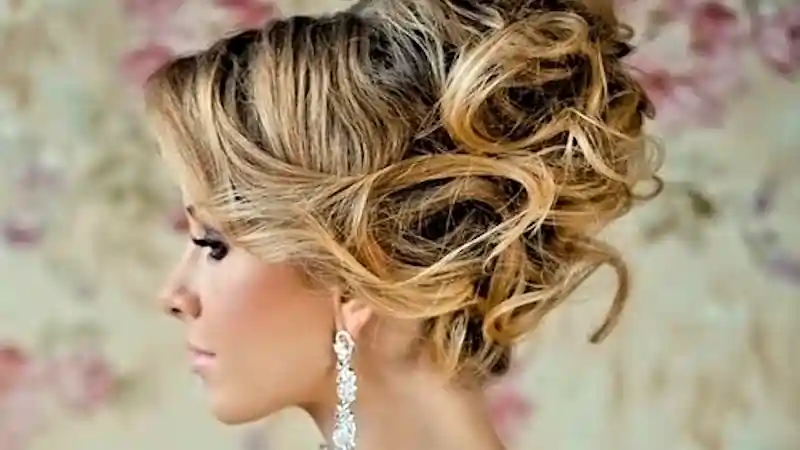 Hair Salon
Your hair deserves a day at the spa too. A visit to the KG Wellness Boutique Spa & Salon is not something to get out of the way, but an experience. From a simple wash and dry haircare ritual to elaborate hairstyle creations for brides and bridesmaids, the KG Wellness Boutique Spa & Salon is the place to visit for hair that reveals your natural beauty. They work with high-quality shampoos and conditioners selected for your hair type. Gentlemen can come to the hair spa too for haircuts and hair colouring with mousse. If your hair is damaged, you can ask for an intensive hair spa treatment.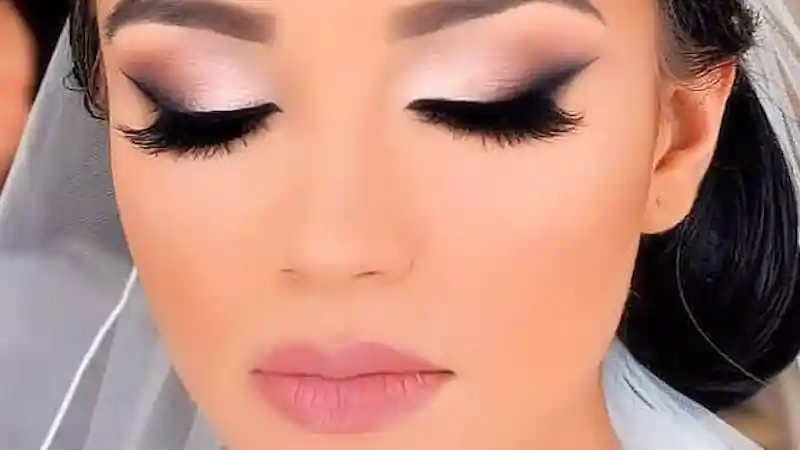 Makeup
The makeup service at KG Wellness Boutique Spa & Salon is in high demand for hen or bachelorette parties, and for the bride to be on her special day. But you can drop in for some quick touches any day you want to show your natural beauty in the best light. The spa's makeup artist will show you a collection of professional cosmetics and advise which makeup style will elevate your beauty routine. You can also try the eyelash and brow tinting offer, which enhances the eyes with natural looking eyelashes and eyebrows.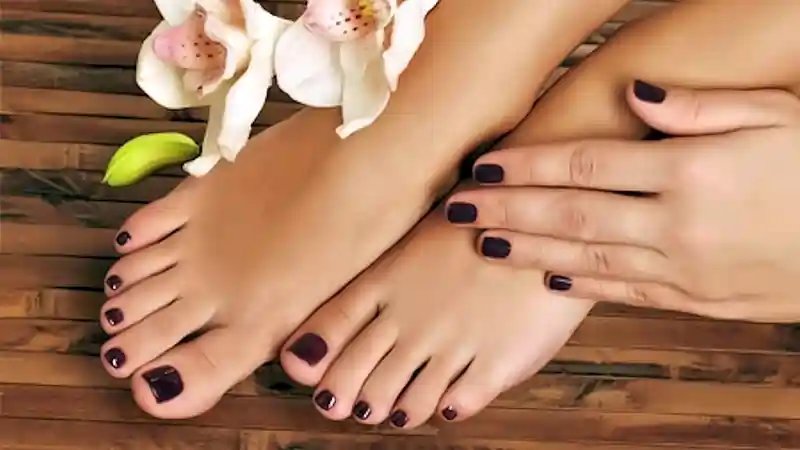 Manicures & Pedicures
Your nails deserve their day at the spa too. The perfect manicure is a lengthy ritual that pampers the hands and the nails. The full experience includes a softening soak, exfoliation, and a relaxing hand massage before the nails are shaped, cuticles trimmed, and the Shellac French Polish is applied for results that last for weeks. Or you can choose a luxury spa pedicure with massage and callus treatment followed by a warm paraffin mask to give your feet the royal treatment. Manicure and pedicure services for gents are available too.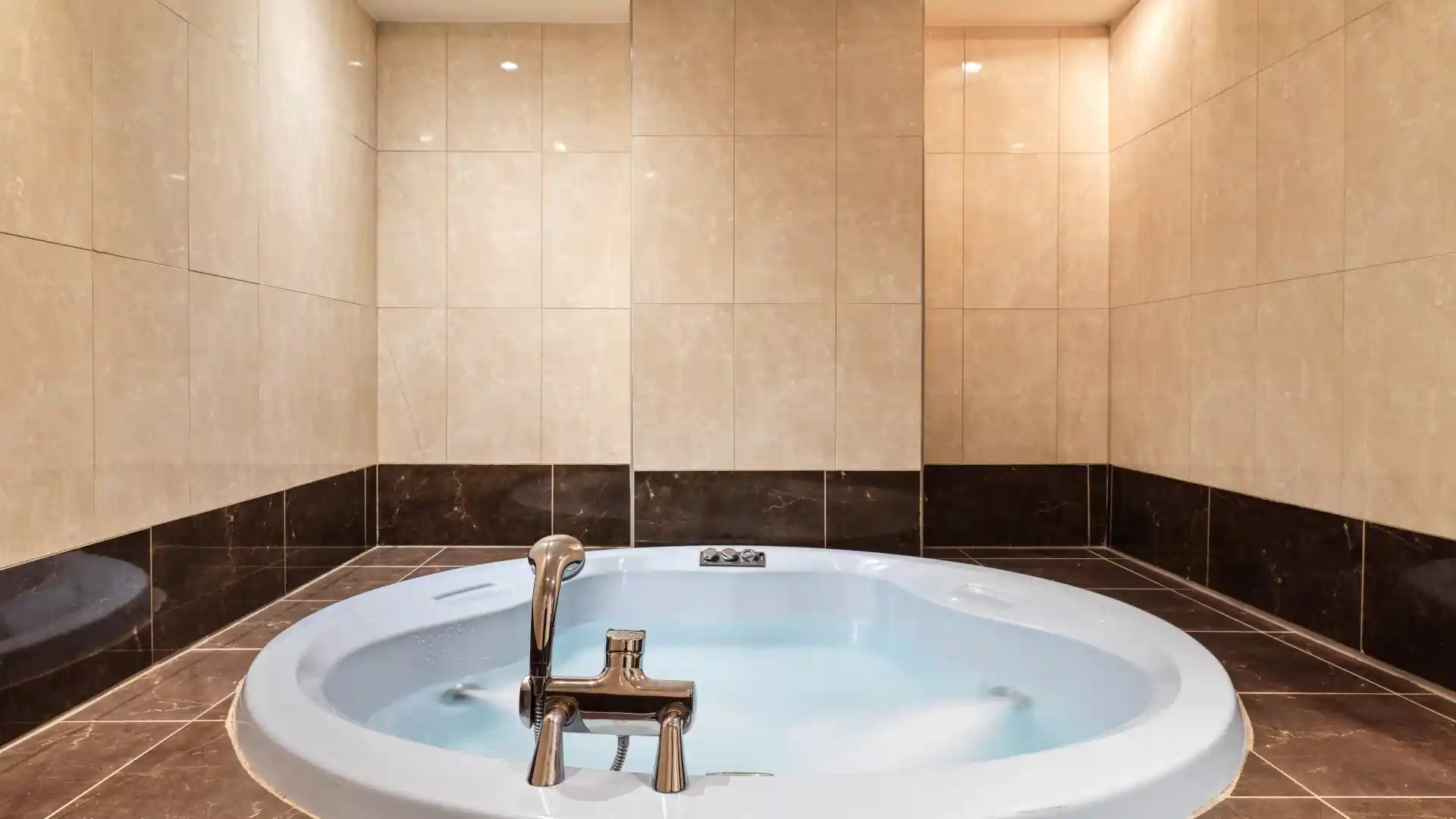 Romantic Bath
This is the perfect choice to relax after your big day or to spend a romantic evening as a couple. In high demand for Valentine's Day on Cyprus, the Romantic Bath offer encompasses four bathing options: Romantic Hot Tub, Cleopatra Milk Bath, Hydrotherapy, and Hammam. You can also try sauna bathing. Each of these experiences can be customized to suit your mood: you have Champagne and fruit salad for the Romantic Hot Tub; and a variety of essential oils to personalise your Hydrotherapy bath, for example.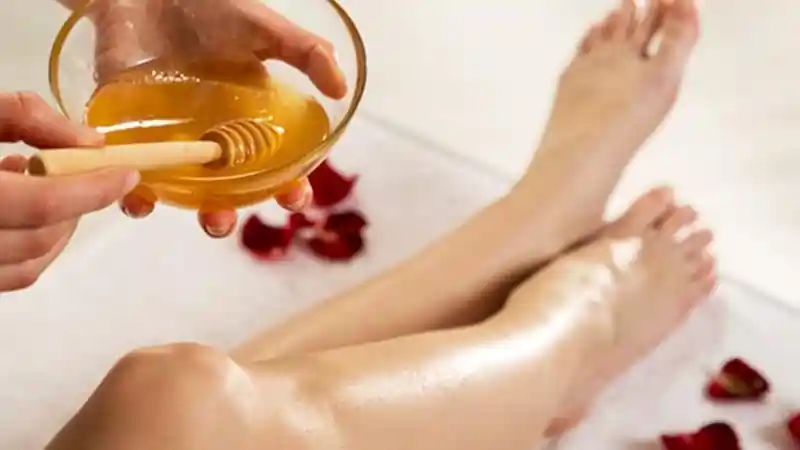 Waxing
Waxing is one of the most effective ways to get rid of unwanted body hair. It's fast and long-lasting, as it pulls the hair from the roots. As a result, your skin stays smooth for two to eight weeks. Waxing works on all types of hair and any colour. KG Wellness Boutique Spa & Salon offers waxing for both women and men.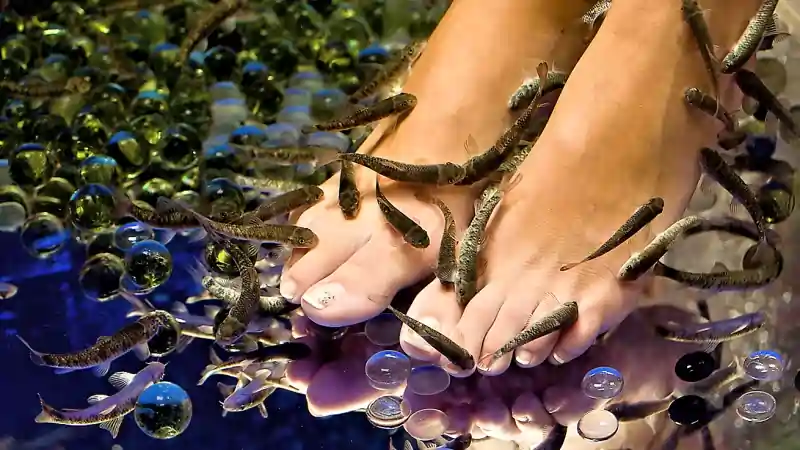 Fish Spa
The Garra Rufa Fish Spa by KG Wellness Boutique Spa & Salon is the only registered business of its kind on Cyprus. Garra Rufa, the red garra, has been used in ichthyotherapy (term derived from the Greek name for fish – Ichthys) for centuries. The small "Doctor Fish," as these animals are lovingly called, nibble the calluses and dead skin off your feet, living your skin softer and healthier. The Garra Rufa Fish Spa offers full body ichthyotherapy too. The treatment is painless and fun: the toothless fish don't bite. Instead, they nibble gently at your skin until they get rid of the bad stuff.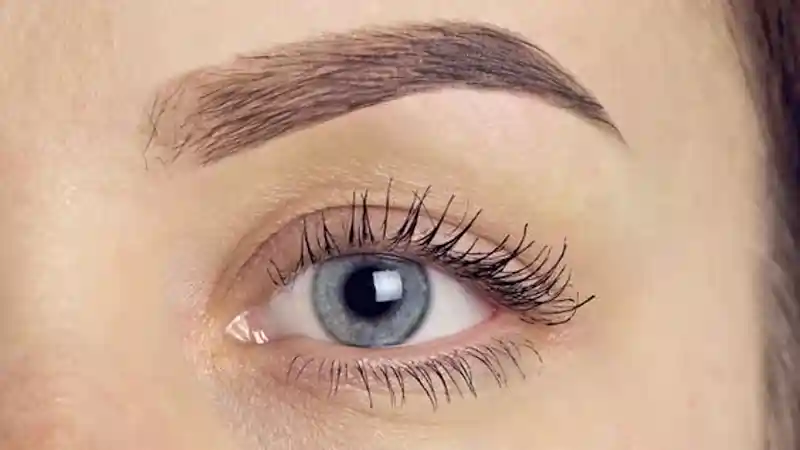 3D Eyebrow Tattoo
With the 3D Eyebrow Tattoo, you will get the natural looking eyebrows you've been dreaming about without the stress of having to shape or tint them every time you want to go out. The MAXXBROWS 3D Eyebrows look perfect every day. This type of beauty treatment has long-lasting results – about two years with proper care. Your makeup artist at KG Wellness Boutique Spa & Salon will recommend the ideal brow shape for your face type and will recommend the care steps that will keep your MAXXBROWS 3D Eyebrows looking good for a long time.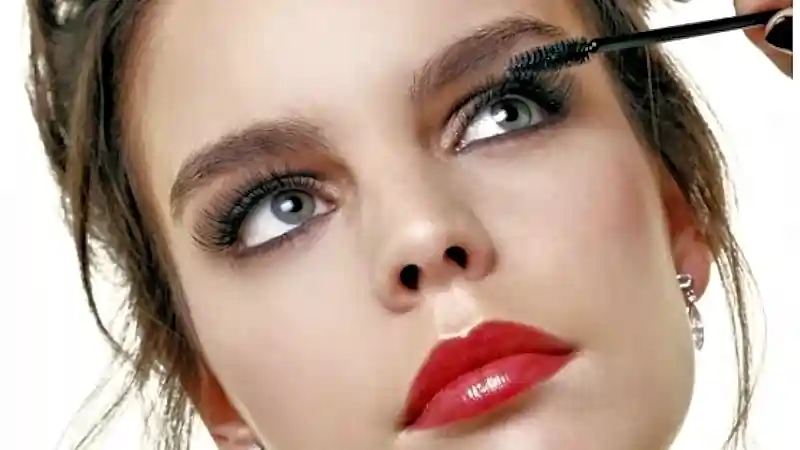 Eyelash Extensions
This beauty treatment is designed to enhance the length, fullness, and thickness of your natural eyelashes. You'll feel glamorous like a Hollywood star with your new Cleopatra-long lashes. Eyelash extensions are likely to become one of the top beauty trends of 2018. This is a semi-permanent procedure, and two days after you get them you can swim, shower, wear makeup and do pretty much everything except wearing oil-based and water-proof cosmetics or using lash curlers. You don't need them. Your synthetic lashes look perfect just the way they are.